Qu'est ce que the eyes publishing ?
THE EYES EST UN LABEL DÉDIÉ À L'IMAGE
À LA PHOTOGRAPHIE ET À L'ÉDITiON
La societe The Eyes Publishing (nom légal : Aman Iman Publishing) développe des projets d'éditions, des actions de conseils et d'événements dans le domaine de la photographie et des arts visuels. 
The Eyes est une revue annuelle bilingue et une plateforme pour explorer et mettre en lumière la photographie sous toutes ses formes.
Edition : Chaque année, TE Publishing édite la revue The Eyes, des monographies, des objets d'artistes et des essais autour de l'image et de la photographie. Elle participe à des foires et festivals en France et à l'étranger pour promouvoir ses éditions (Rencontres d'Arles, Unseen, Paris Photo…)
Conseil : Créateurs de contenus culturels (conférences, talks, editions, prix, podcasts…),nous accompagnons des structures privées ou institutionnelles dans leur besoin d'images (direction de projets, direction artistiques, communication…) (Picto Foundation / Prix Viviane Esders  
Evénements : Chaque année, The Eyes conçoit et anime des conférences ou artists Talks au sein de manifestation incontournables telles que PAris Photo (Artist Talks by The Eyes) et Les Rencontres d'Arles (The Eyes Talks). 
29 rue des Recollets – 75010 Paris
Pour en savoir un peu plus sur nous : 
lisez l'article de Michael Honeger sur la maison d'édition paru dans Lenscratch (en UK)

écoutez le podcast réalisé par Les voix de la photo (en FR) : 
The Eyes est membre de France PhotoBoook, regroupement d'éditeurs français indépendants de livres de photographie.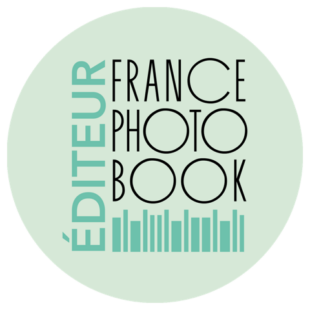 ---
Diffusion
Pour la diffusion de la revue The Eyes et des autres ouvrages édités par The Eyes Publishing vous pouvez contacter nos partenaires :
France & belgique
Interart France 
1 rue de l'est
75020 Paris
Pour le reste du monde 
Pour The Eyes et toute autre publication de The Eyes Publishing
Antenne Books
The Sunroom, Hackney Downs Studios
17 Amhurst Terrace
Londres E82BT
Royaume-Uni
Phone: +44 (0) 203 582 8257
Pour la revue THe Eyes  uniquement
Export Press
36 Rue des Petits Champs
75002 Paris
Tél : +33 (1) 40 29 14 51