CHANGING TIMES: ART FACING A NEW WORLD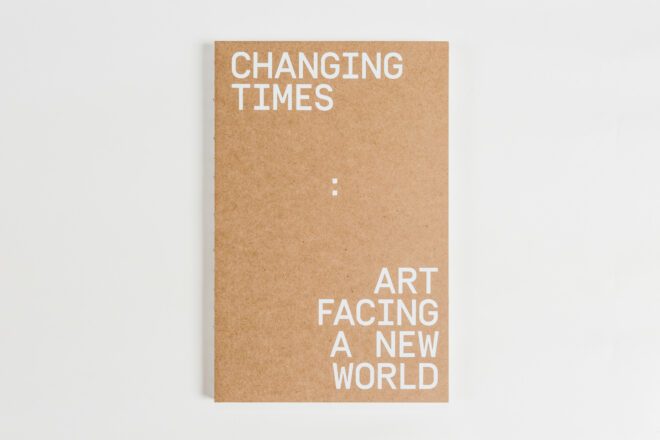 CHANGING TIMES: ART FACING A NEW WORLD
Découvrez la nouvelle publication de The Eyes Publishing bientôt en librairie ! 
« Changing times: Art facing a new world » rassemble les propositions d'artistes et d'auteur.e.s invitant à s'interroger sur comment le monde de l'art – plus spécifiquement celui des arts visuels – peut agir, réagir et interagir face à un environnement en mutation permanente et profonde dans lequel il nous est donné de vivre. 
Cette publication s'inscrit dans le cadre du programme Parallel dont The Eyes est membre. Parallel sélectionne chaque année de jeunes artistes, auteurs et commissaires d'exposition qui collaborent autour d'un thème commun pour la création de projets personnels, d'essais ou d'expositions. « Changing times: art facing a new world! » sera associé à la programmation des The Eyes Talks à Arles.
Introduction de Rémi Coignet, auteur et critique.
Portfolios des artistes : Agata Wieczorek, Ana Zibelnik, Thomas Wynne, Glorija Lizde, Ines Marinho et Negar Yaghmaian.
Essais de Laura Konttinen, Seda Yildiz et Cihad Caner.
Création graphique: Sarah Boris Studio