CHANGING TIMES: ART FACING A NEW WORLD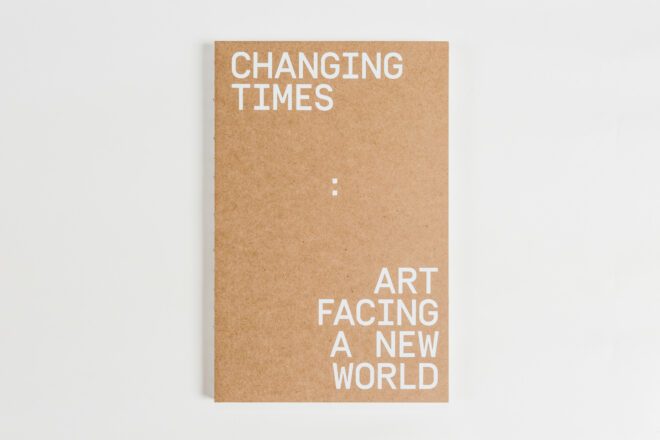 CHANGING TIMES: ART FACING A NEW WORLD
Soon in bookshops, the new publication from The Eyes Publishing ! 
"Changing times: Art facing a new world" brings together proposals from artists and authors inviting us to question how the world of art – more specifically the visual art world – can act, react and interact in the face of the constantly changing environment in which we live.
This publication is part of the Parallel programme of which The Eyes is a member. Each year Parallel selects young artists, writers and curators to collaborate around a common theme to create personal projects, essays or exhibitions. "Changing times: art facing a new world! "will be associated with the programming of The Eyes Talks in Arles.
Introduction by Rémi Coignet, author and critic.
Portfolios of the artists: Agata Wieczorek, Ana Zibelnik, Thomas Wynne, Glorija Lizde, Ines Marinho and Negar Yaghmaian.
Essays by Laura Konttinen, Seda Yildiz and Cihad Caner.
Graphic design: Sarah Boris Studio