ENSEMBLE VERS PLUS DE DIVERSITÉ ET D'INCLUSIVITÉ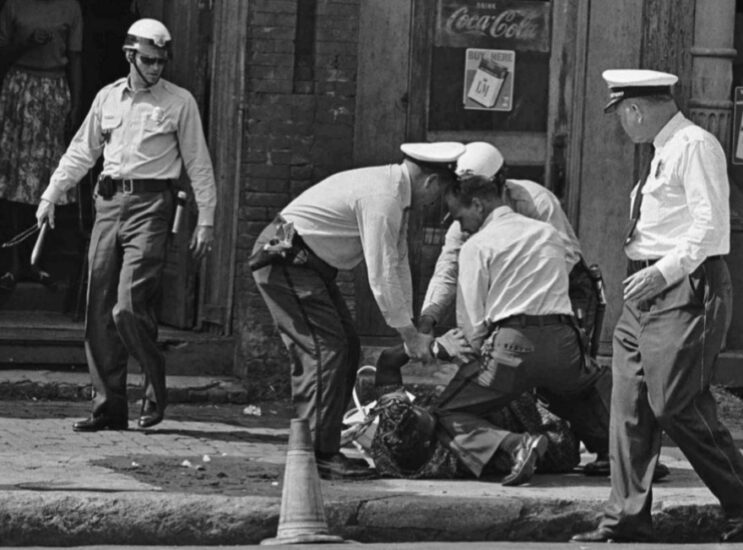 Depuis le meurtre de George Floyd le 25 mai 2020 et les soulèvements autour du mouvement Black Lives Matter, une nouvelle fois le monde se fait rappeler les injustices, les discriminations et les violences dont sont victimes les personnes racisées aux Etats-Unis et au-delà. 
Après l'éveil des consciences, il s'agit de continuer à écouter, s'instruire et échanger. Il s'agit d'ouvrir la porte au dialogue et de continuer à travailler vers les changements nécessaires.  
Cette évolution indispensable des mentalités est aussi de notre responsabilité, acteurs de l'écosystème artistique et culturel.
Ainsi, The Eyes, s'engage à travailler vers toujours plus d'inclusivité et de prise de conscience et espère pouvoir continuer dans cette direction à travers ses actions futures. 
C'est cette volonté qui nous a conduit à donner carte blanche à l'artiste SMITH pour la réalisation du prochain numéro de The Eyes autour de la transidentité.  C'est dans ce même élan que nous préparons un livre avec la photographe Camille Gharbi sur les violences conjugales.
Ce n'est jamais assez. Il faut aller plus loin et agir plus vite.