LANCEMENT TORNADES PAR MARINA GADONNEIX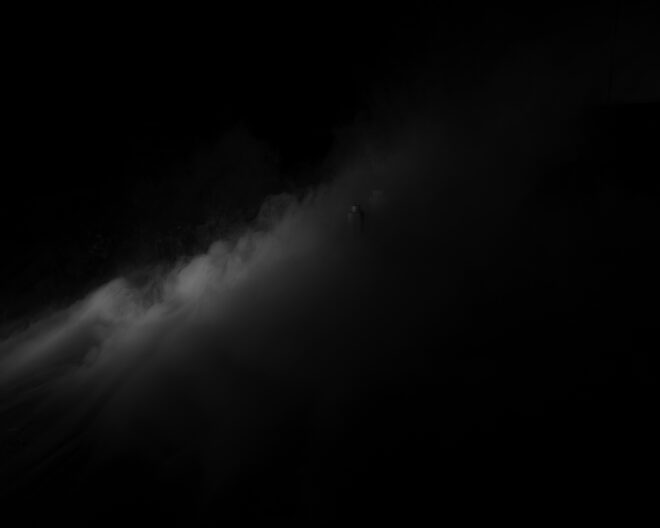 LANCEMENT TORNADES, JEUDI 17 MARS ! 
Le jeudi 17 mars, de 18h00 à 20h30, la Galerie Christophe Gaillard et The Eyes ont le plaisir de vous accueillir à l'occasion du lancement
 

du livre « Tornades » de Marina Gadonneix édité chez The Eyes Publishing dans le cadre du Prix Niépce, avec la contribution de Picto Foundation.
Au programme :
présentation du livre par l'éditeur Vincent Marcilhacy
conversation entre Marina Gadonneix & Marcelline Daria Delbecq, l'autrice du texte
Issue de la série « Phénomènes » que l'artiste a poursuivi entre 2014 et 2019, Tornades met en scène et reconstitue ces tourbillons de vent isolés qui defraient souvent la chronique.
Réalisées dans un lieu de recherche scientifique consacré à l'analyse et la reconstitution de phénomènes naturels, les photographies réunies dans ce livre s'inspirent du scientifique et du spectaculaire pour en extraire une forme trouble évanescent, une espèce d'atmosphère poétique et enveloppante. La volupté du vent laiteux en contraste avec l'arrière-plan austèrement noir, la délicatesse des niveaux de gris esquissant les maquettes d'architectures, tout est ici mis en lumière par l'artiste de sorte de nous laisser absorber par la magie, le rythme et l'attraction de ces phénomènes naturels extraordinaires.