The Timeless Story of Moormerland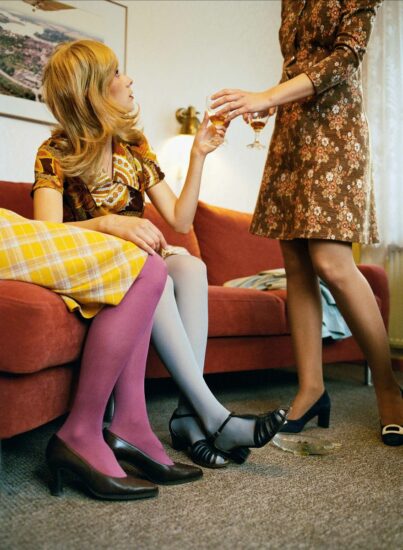 The Timeless Story of Moormerland
Le duo de photographes française Elsa & Joanna ouvre la Saison au Studio de la MEP avec une exposition consacrée à leur dernier projet The Timeless Story of Moormerland.
Présenté sous la forme d'une installation composée d'une projection de 160 diapositives et de tirages argentiques, ce projet, réalisé en Allemagne en mai 2021, est montré pour la première fois en France. Pendant 4 semaines, Elsa & Johanna parcourent le Nord du pays et s'installent temporairement dans une quinzaine de communes, dont celle de Moormerland, en Basse- Saxe. Les artistes choisissent avec soin des maisons au charme désuet qu'elles occupent le temps d'imaginer et d'incarner une vingtaine de personnages : père de famille, jeune adolescente mélancolique, femme au foyer… En résultent des photographies qui se font le témoin d'une vie de quartier imaginaire enveloppée d'une atmosphère étrange à l'esthétique cinématographique, caractéristique du duo.
Cette exposition est réalisée en collaboration avec le scénographe Raphaël Giannesini.