The Timeless Story of Moormerland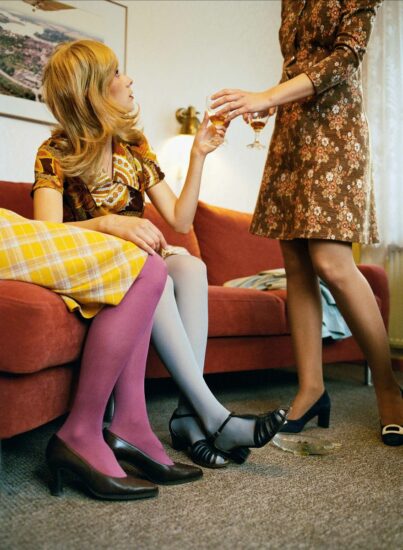 The Timeless Story of Moormerland
The French photographic duo Elsa & Joanna open the Season at the MEP Studio with an exhibition dedicated to their latest project The Timeless Story of Moormerland.
Presented in the form of an installation composed of a projection of 160 slides and silver prints, this project, realized in Germany in May 2021, is shown for the first time in France. For four weeks, Elsa & Johanna travelled through the north of the country and temporarily settled in fifteen or so communities, including Moormerland, in Lower Saxony. The artists carefully chose houses with an old-fashioned charm which they occupied while imagining and embodying some twenty characters: a father, a melancholy young teenager, a housewife… The result is photographs that bear witness to an imaginary neighbourhood life enveloped in a strange atmosphere with a cinematographic aesthetic, characteristic of the duo.
This exhibition was created in collaboration with the scenographer Raphaël Giannesini.