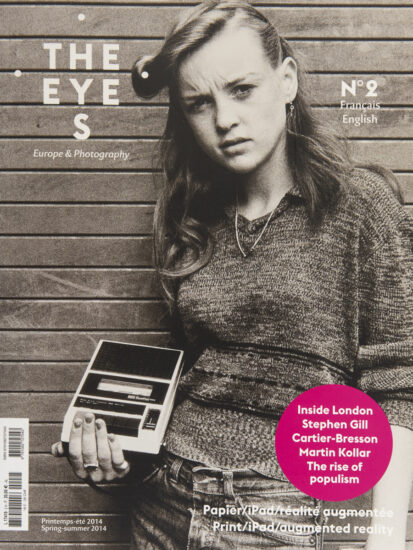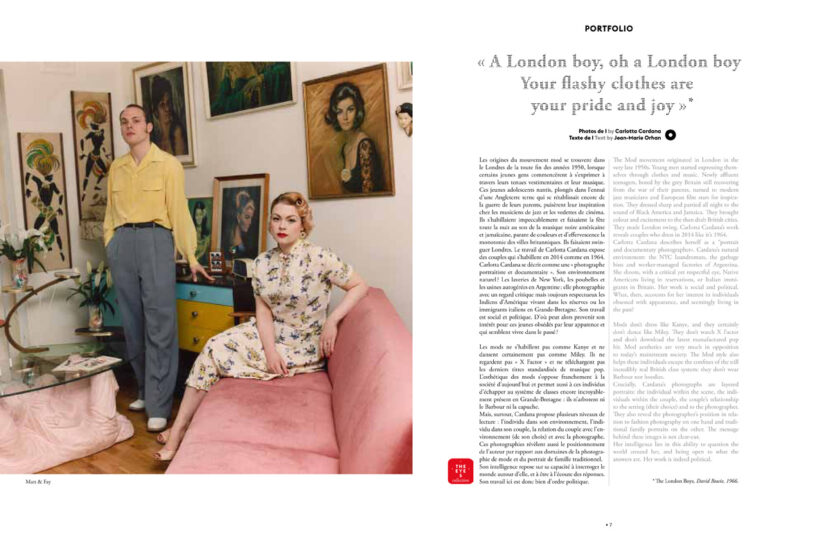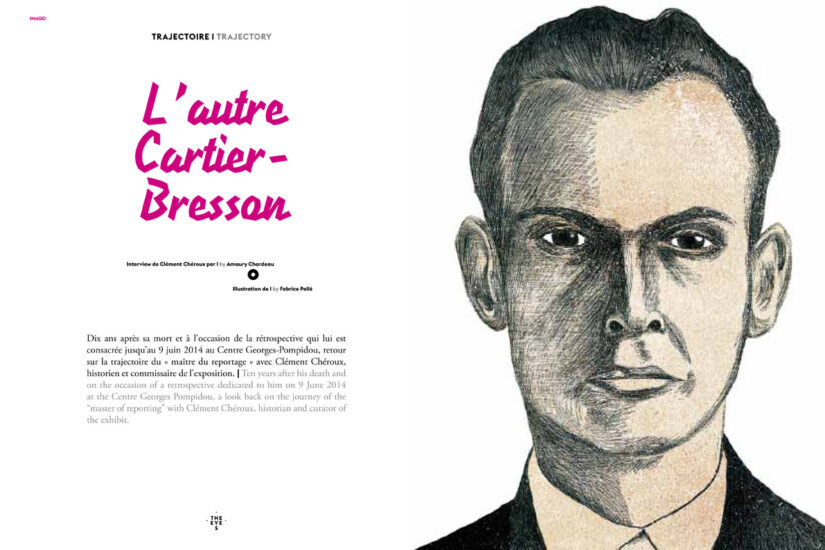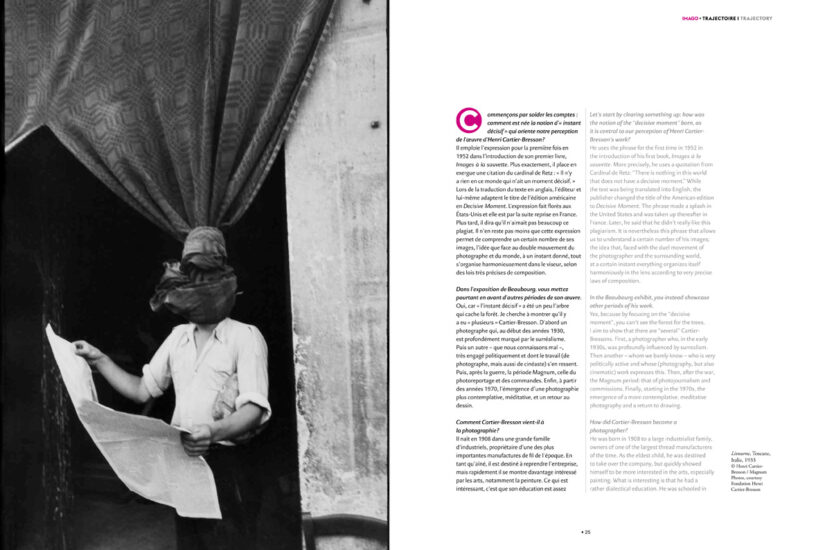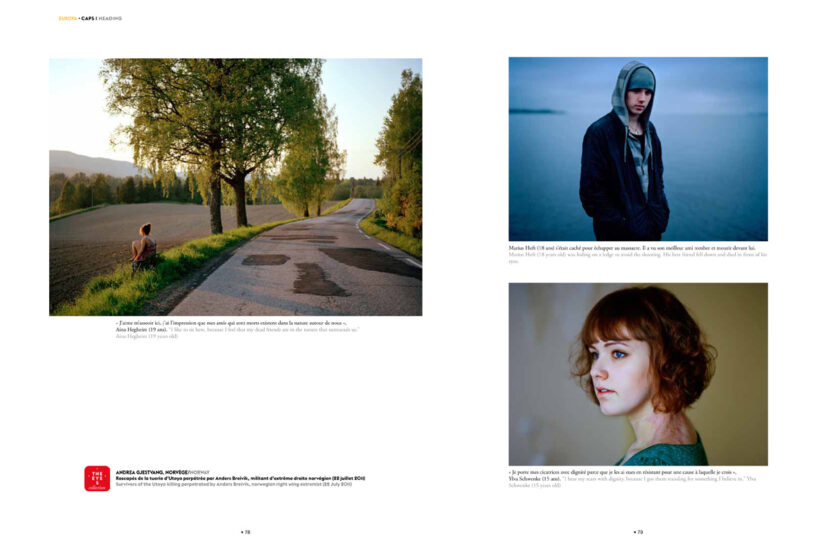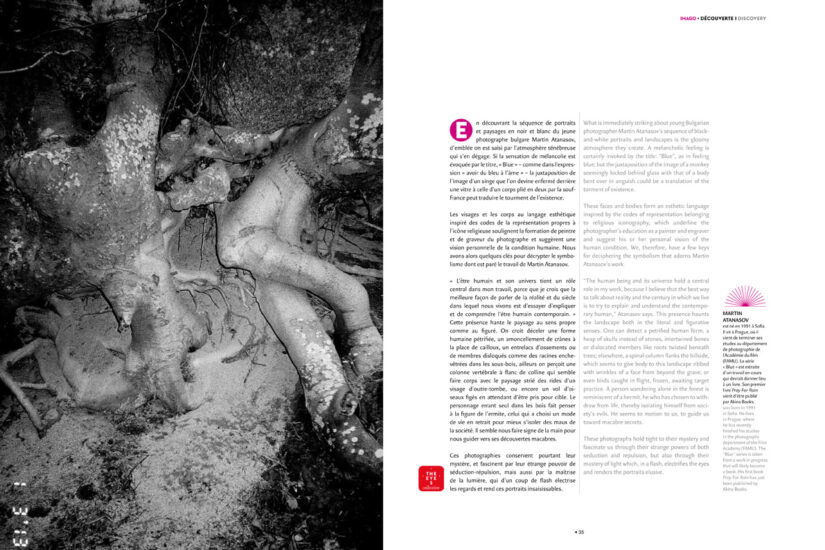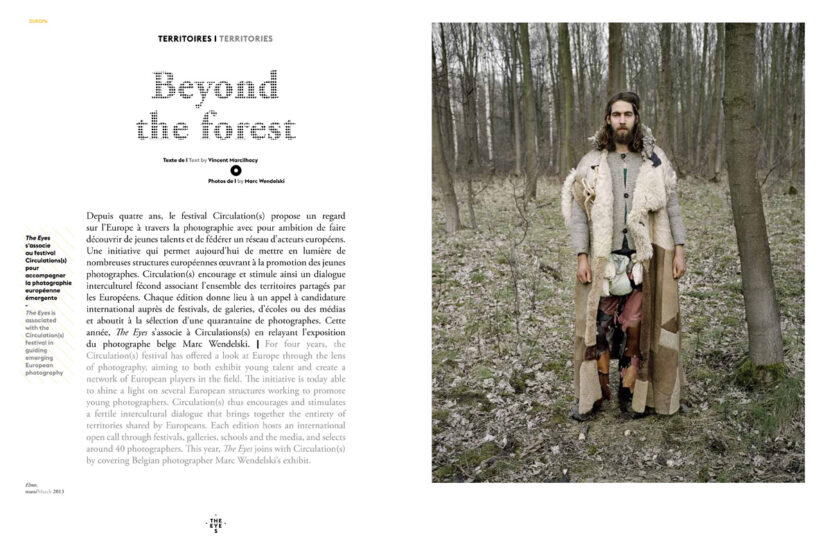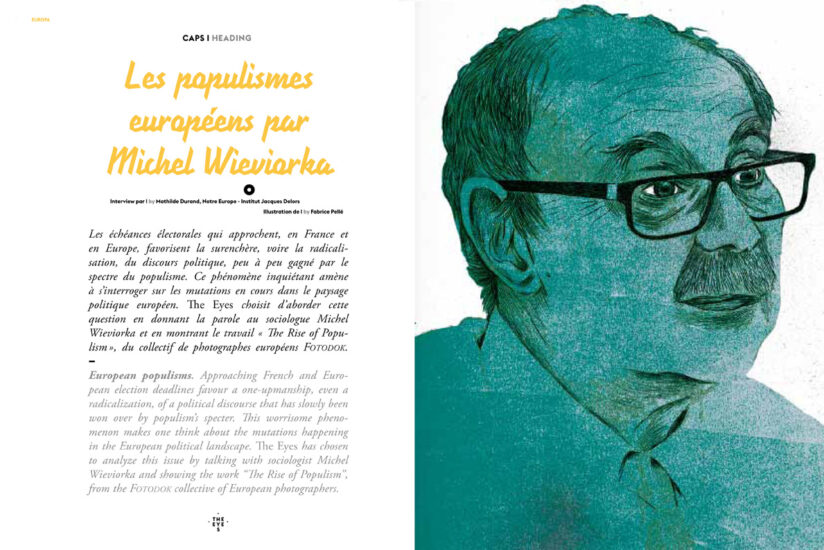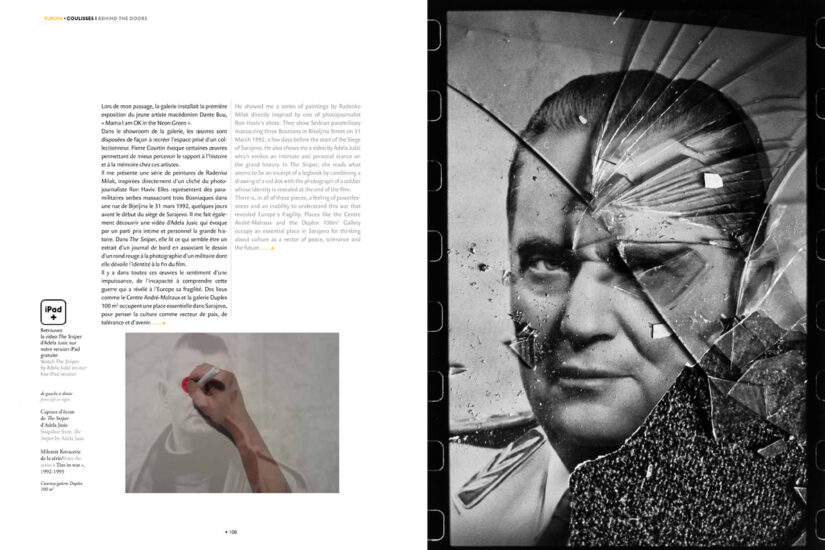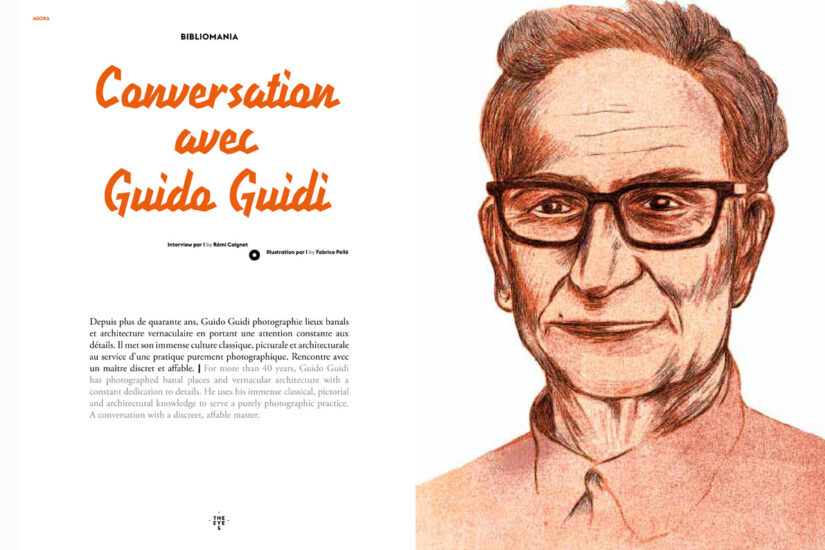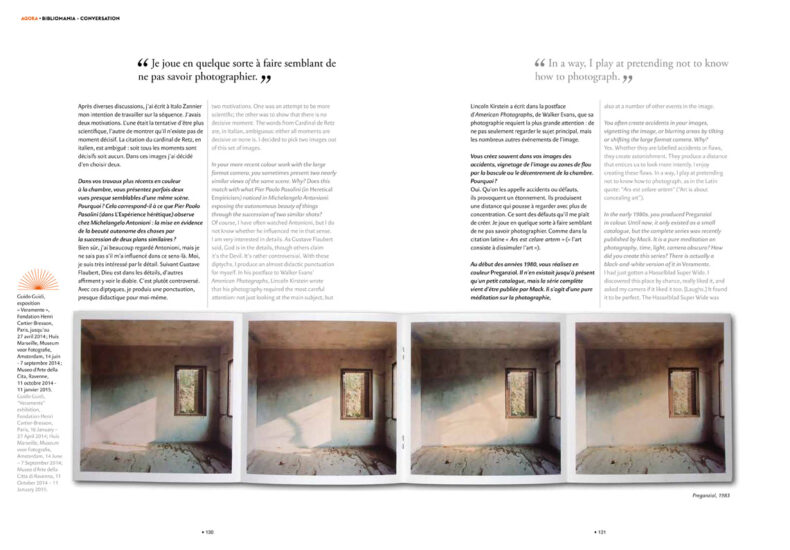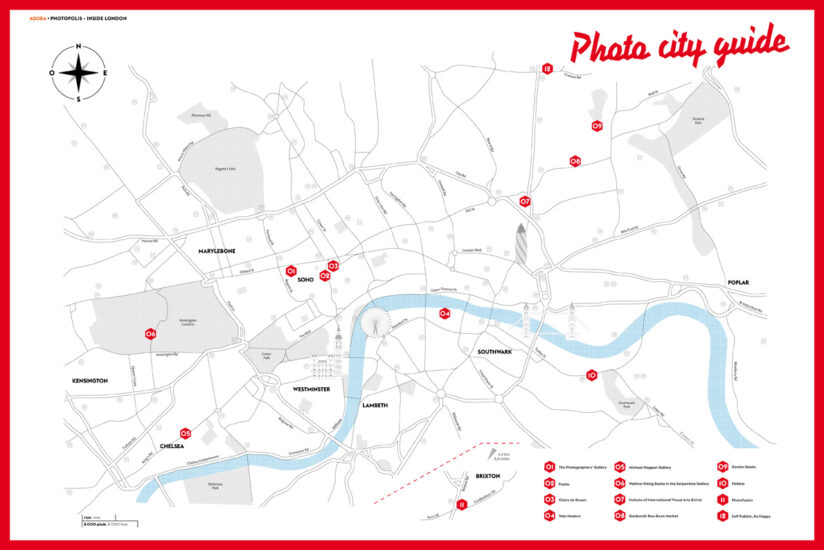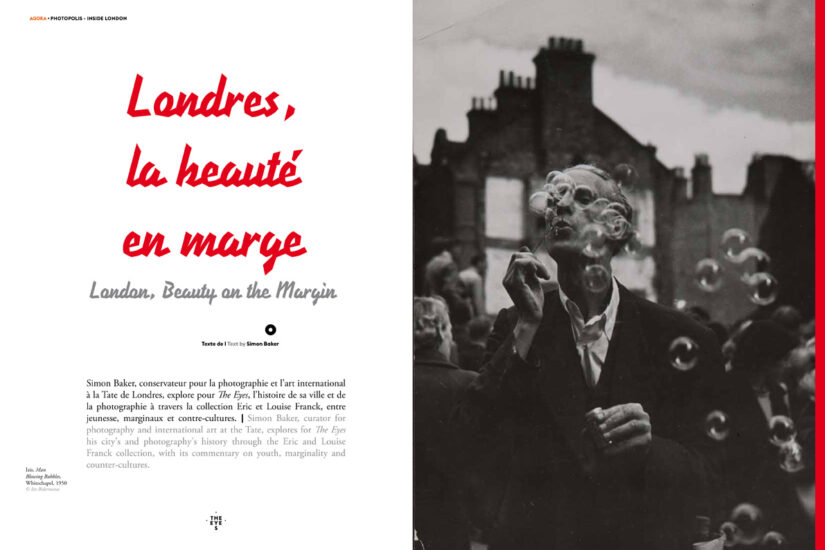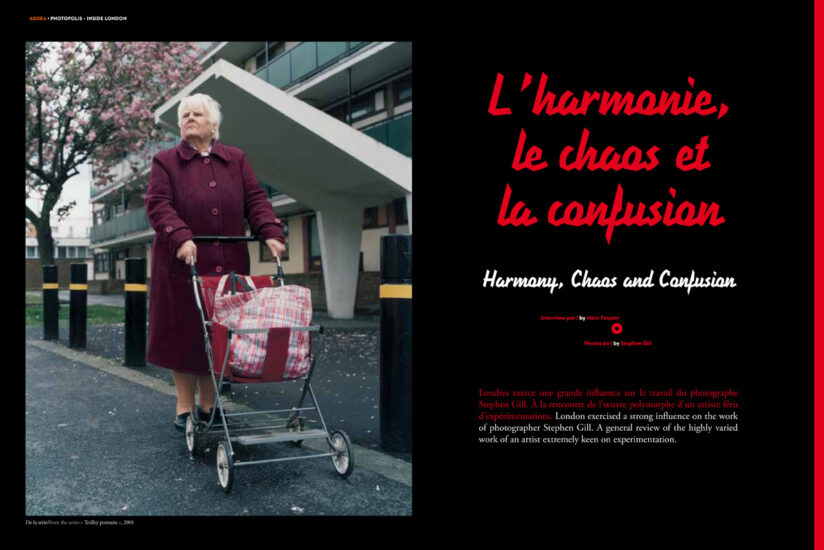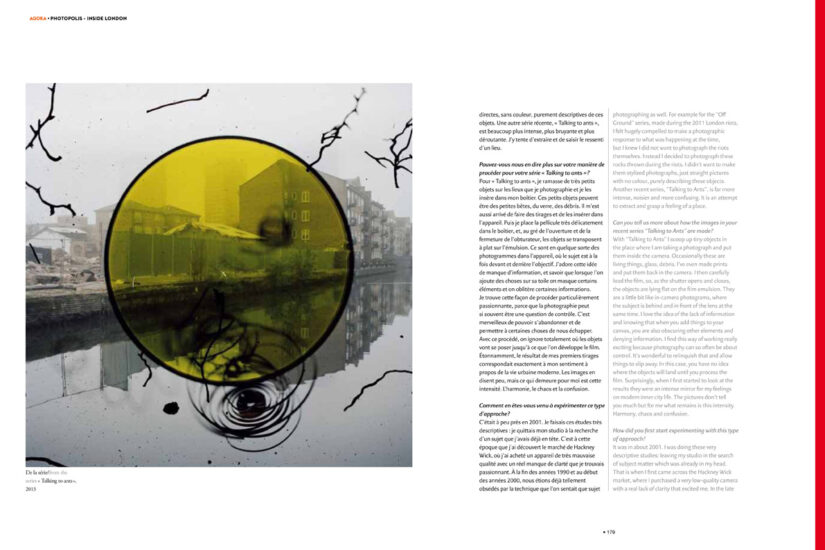 the eyes #2
Editorial
Bienvenue dans The Eyes n0 2, plus visuel, plus percutant et encore plus novateur. Ce qui évolue ? Essen- tiellement ce que nous voulons partager avec vous !
Nous renforçons notre engagement européen. La photographie est le moyen incontournable pour observer, comprendre, se remémorer. Qu'il s'agisse des affrontements opposant des milliers de Bosniens en butte au chômage et à la pauvreté et leur police, ou des tirs à balles réelles de la police ukrainienne à Kiev contre les manifestants partisans de l'Union européenne – près de cent morts et des centaines de blessés –, ou bien encore de l'homophobie des dirigeants russes à Sotchi, les photographes nous alertent et nous parlent. À travers l'image et des textes approfondis, The Eyes décrypte l'Europe et son histoire présente. Comme dans ce numéro 2, qui interroge la montée des populismes à la veille des élections européennes ou qui invite à une escapade dans les coulisses de Sarajevo près de vingt ans après le siège de 1992.
Nous partageons aussi avec vous la magie de la photo- graphie et des grands rendez-vous qui la font vivre. Dans L'autre Cartier-Bresson, The Eyes propose une image inattendue de la trajectoire du grand photo- graphe exposé à Paris au Centre Georges Pompidou. Dans Inside London, les rencontres avec le conservateur de la Tate Simon Baker ou le photographe Stephen Gill nourrissent notre curiosité pour la capitale britannique, invitée de ce deuxième numéro.
Nous explorons et inventons, ensemble, les pratiques nouvelles proposées à la photographie et à la presse par le « papier connecté »! The Eyes n° 2 s'enrichit d'expériences originales en réalité augmentée – dispositifs de vision en 3D, de vidéos ou de feuilletage de livres – et propose l'accès gratuit à une version iPad complémentaire.
Tout ce que vous avez toujours voulu savoir sur l'Eu- rope et la photographie est dans The Eyes. Dans une soif commune de comprendre les mouvements de la photographie et du devenir européen, nous vous proposons, au-delà de la revue, des événements culturels* et nous vous invitons à rejoindre le Club The Eyes pour accompagner nos réflexions et assurer notre indépendance.
---
Sommaire
IMAGO

COUPS D'OEIL

Camille Hunt

Pauline Vermare,

Anne Biroleau…

TRAJECTOIRES

L'autre Cartier-Bresson

DÉCOUVERTE

Martin Atanasov

Blue

 

MOUVEMENT

La dolce vita

DIALOGUE

Relier les mondes

CONFLUENCES

Martin Kollar

Field Trip

TURBULENCES

La question des Roms en Europe

CAPS

Les populismes européens

Territoires 

Marc Wendelski

Coulisses

Centre André-Malraux

IMAGINAIRES

Agnès Troublé

 J'ai donné mon coeur à Sarajevo

AGORA

reNDEZ-VOUS

Emmanuel Hamon

Art Paris Art Fair

Indiscrétions

Florence et Damien Bachelot

BIBLIOMANIA

Conversation
avec Guido Guidi

Reviews

Laurence Vecten

Russet Lederman

Marc Feustel

Jeffrey Ladd

Rémi Coignet

PHOTOPOLIS• p. 152

Inside London

Londres, la beauté en marge

PHOTOPOLIS • p. 164

Photo city guide

PHOTOPOLIS • p. 174

Stephen Gill

L'harmonie, le chaos et la confusion
CONTRIBUTEURS
Christian Caujolle

Ancien responsable de la photographie à Libération, fondateur de l'Agence VU, directeur de la galerie du même nom, Christian Caujolle est aujourd'hui auteur et commissaire indépendant. Il est directeur artistique du festival Photo Phnom Penh.

Marc Feustel

Marc Feustel est à la fois auteur, éditeur et commissaire d'exposition indépendant. 

Amaury Chardeau

Animateur et producteur à France Culture

Jeffrey Ladd

Photographe et écrivain installé à Cologne.

Russet Lederman

Diplomé de l'École des arts visuels, à New York, elle a cofondé 10 x 10 Photobooks.

Laurence Vecten

est directrice photo pour la presse. Elle a créé en 2007

la maison d'édition Lozenup.

 

Christian Caujolle

Membre fondateur de l'agence VU' et commissaire d'ex- position indépendant.

 

 
---
Articles sélectionnés