MEETING POINT #2: L'ÉDITION PHOTO ET L'ÉMERGENCE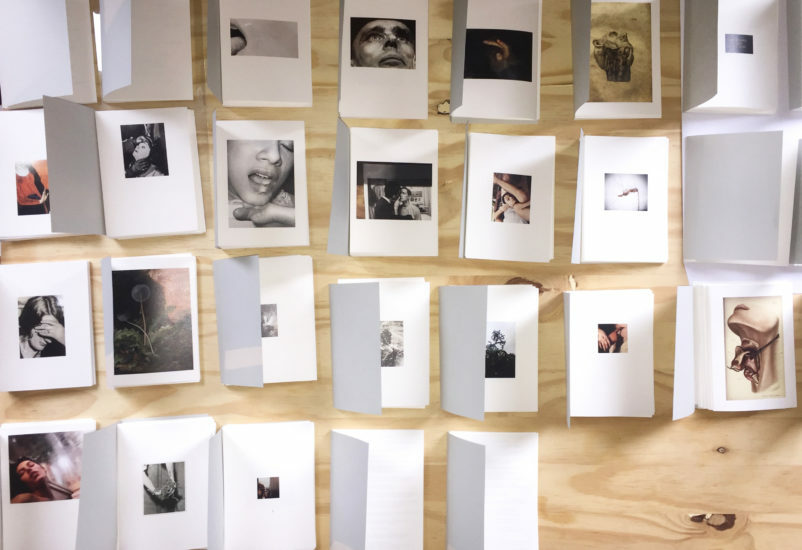 Adèle Gratacos, Silence Editions
MEETING POINT THE EYES X MEP
21/07/2020
MEETING POINT #2 – L'ÉDITION PHOTO INDÉPENDANTE: UN SECTEUR TOUJOURS STIMULANT POUR LES ÉDITEURS ET PHOTOGRAPHES ÉMERGENTS ?
MEETING POINT est une série de rencontres organisées par The Eyes en collaboration avec la MEP pour croiser différents regards sur les pratiques photographiques dans leur diversité. Proposés quatre jeudis par an autour des expositions de la MEP, les Meeting Points sont pensés comme un échange vivant à l'écoute des enjeux contemporains. Articulé autour d'une grande thématique, de chroniques et de pastilles, chaque rendez-vous est l'occasion de développer un sujet d'un point de vue international et transdisciplinaire.
Pour ce deuxième rendez-vous, MEETING POINT vous invite à échanger autour de l'édition photo indépendante et de ses acteurs.
EDITO par Vincent Marcilhacy
SPOTLIGHT : coups de coeur expo ou livres d'experts à travers le monde
Nour Salamé – Kaph Books, Beyrouth
Giulia Zorzi – Micamera, Milan

Mareme Malong – Galerie Mam, Douala
Absente
GRAND ENTRETIEN animé par Véronique Prugnaud
L'édition photo indépendante : une secteur toujours stimulant pour les éditeurs et photographes émergents ?
Marché confidentiel, l'édition photo indépendante repose sur un modèle économique fluctuant. Malgré sa fragilité,  de nouveaux éditeurs novateurs voient le jour et de plus en plus d'artistes émergents mettent le livre photo au cœur de leur pratique artistique. Les invitées du Grand Entretien, éditrices et artistes, partageront leurs expériences et leurs réflexions pour défricher les perspectives d'un secteur à la fois attractif et ambivalent.
Invitées : Adele Gratacos (artiste exposée à la MEP), Rebekka Deubner (artiste et éditrice – Le Rayon Vert), Sonia Berger (éditrice indépendante – Dalpine) et Inès de Bordas (fondatrice et éditrice – Silence Editions).
MEETING POINT THE EYES X MEP
21/07/2020
MEETING POINT #1: LA NOUVELLE VAGUE DE LA PHOTOGRAPHIE CHINOISE
Retrouvez le Meeting point #1 The Eyes x MEP en format podcast !