MEETING POINT #2: PHOTO PUBLISHING AND EMERGING ARTISTS
Come back on the Meeting point #2 The Eyes x MEP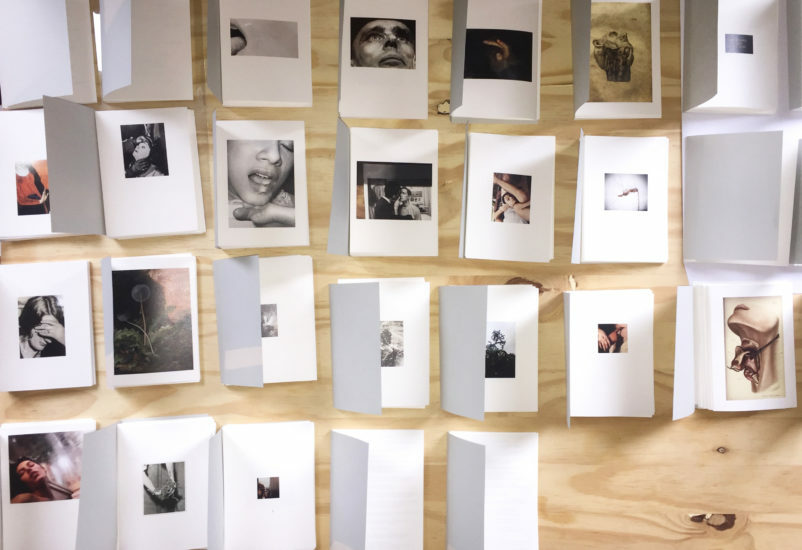 Adèle Gratacos, Silence Editions
MEETING POINT THE EYES X MEP
21/07/2020
MEETING POINT #2 
INDEPENDENT PHOTO PUBLISHING : A STIMULATING SECTOR FOR PUBLISHERS AND EMERGING ARTISTS?
Meeting point is a series of meetings organized to share ideas on the diversity of the ohotographic experiecne. We have conceived Meeting Point as a moment to share and discuss modern challenges in the discipline, around interseasonal exhibitions at la MEP, four Thursdays a year. It's the occasion to explore a spoecific theme in photography, from an international and interdisciplinary point of view, around a main interview and reviews. 
Meeting Point #2 Program
EDITORIAL by Vincent Marcilhacy
SPOTLIGHT : favorite photobooks or exhibitions from experts around the world
Nour Salamé – Kaph Books, Beyrouth
Mareme Malong – Galerie Mam, Douala – Absent
Giulia Zorzi – Micamera, Milan
THE INTERVIEW
presented by Véronique Prugnaud
Independent photo publishing : a stimulating sector for publishers and emerging photographers?
Restricted market, independent photo publishing is based on an fluctuating economic model. Despite its fragility, new innovative publishers rise and more emerging artists place the photobook at the heart of their artistic practice.
Guests for the Interview, publishers and artists, will share their experiences and thoughts on how to open the perspectives of a sector that is as much ambivalent that it is attractive.
Guests : 
Adele Gratacos, artist exhibited at la MEP
Rebekka Deubner, artist and publisher – Le Rayon Vert
Sonia Berger, independent publisher – Dalpine (via Skype)
Inès de Bordas, founder and publisher – Silence Editions
MEETING POINT THE EYES X MEP
21/07/2020
MEETING POINT #1: THE NEW WAVE OF CHINESE PHOTOGRAPHY
Come back on the Meeting Point #1 The Eyes x MEP