FLEURS DU MAL IS AVAILABLE FOR PRE-ORDER!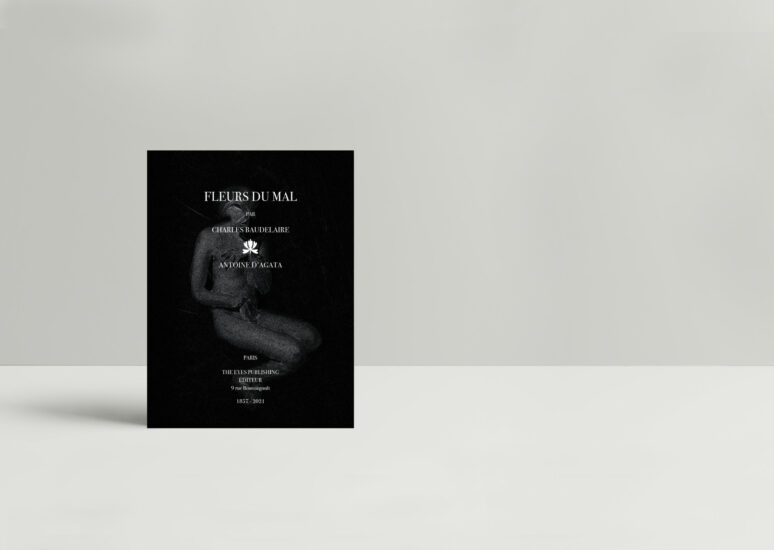 The book contains the original uncensored edition of Charles Baudelaire's collection from 1857, accompanied by engraved prints by ANTOINE D'AGATA! 
In this book, Antoine d'Agata pushes photography to its limits, discarding the medium to return to the raw. Charles Baudelaire's texts enter into a dialogue with photographs that have become engravings through wear and tear and manipulation, where the bodies blend together to give way to the poetry of the body.
Two personalities thus meet, on the occasion of the 200th anniversary of Charles Baudelaire's birth. Two artists who could have met, debated and confronted each other. 
For d'Agata, Baudelaire leaves a legacy that must be pushed to extend his own reflection. The artist intervenes at the edge of Baudelaire's poems with personal reflections and quotations from his favourite thinkers, descendants of Baudelaire's thought: Walter Benjamin, Guy Debord or Georges Bataille. Affixed vertically to the poems, these handwritten interventions assert themselves while leaving the original text its own space. The reader is thus offered a second way of reading between Baudelaire's text and the interpretation given by d'Agata through the words as much as through the engravings.
FOUR COVERS AVAILABLE 
5 LIMITED EDITIONS available