International Transgender Visibility Day !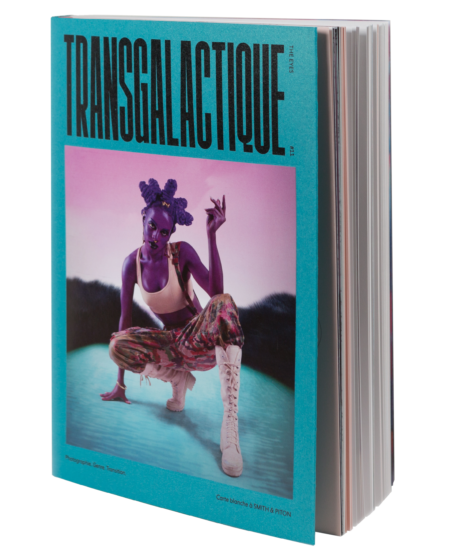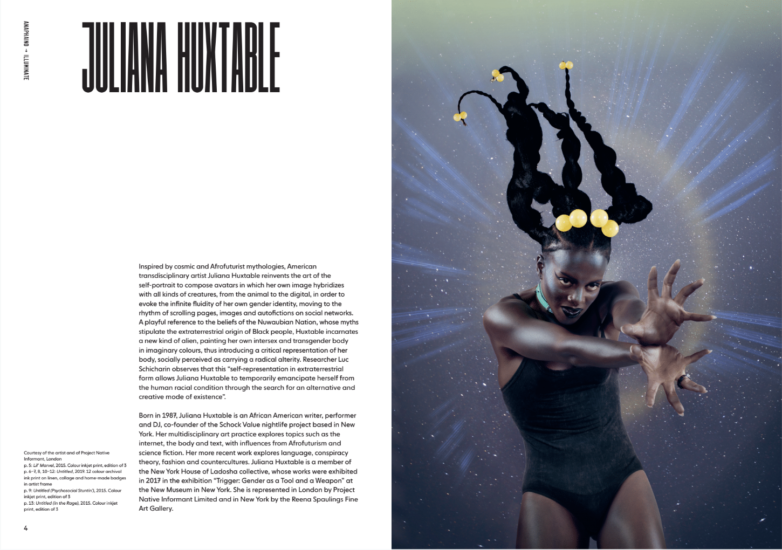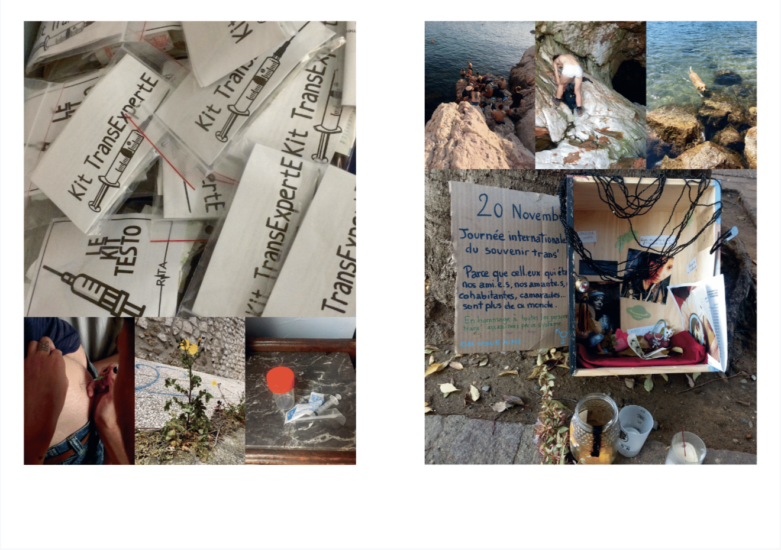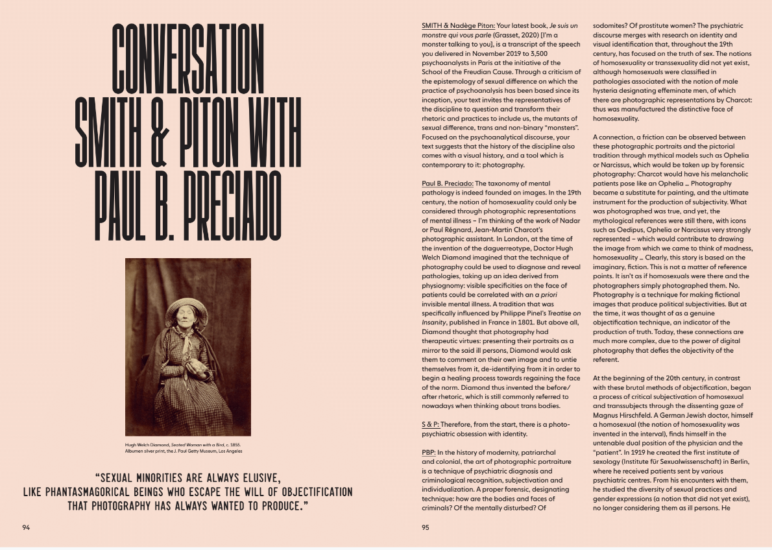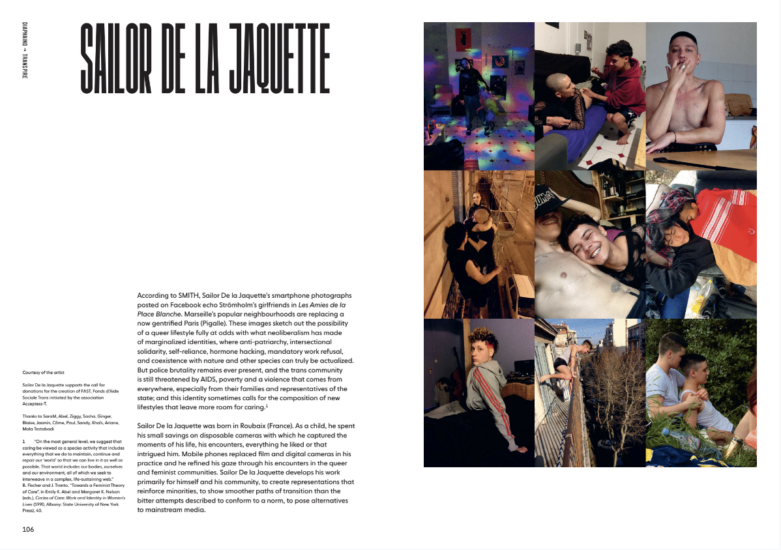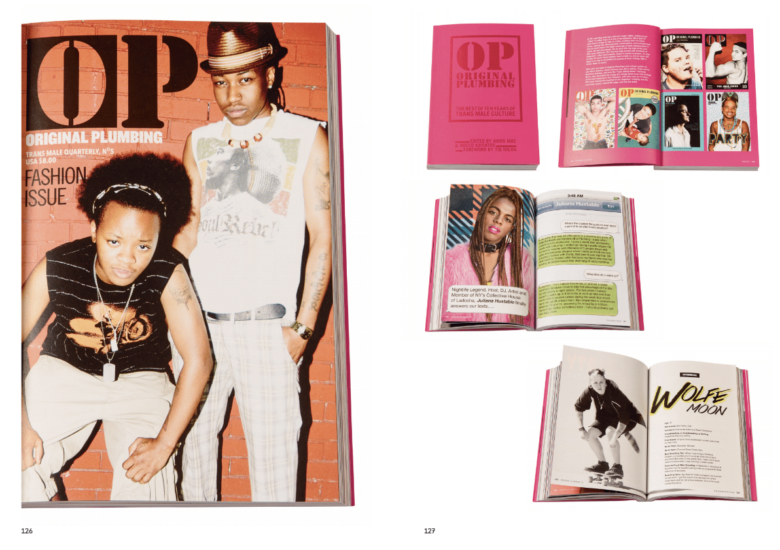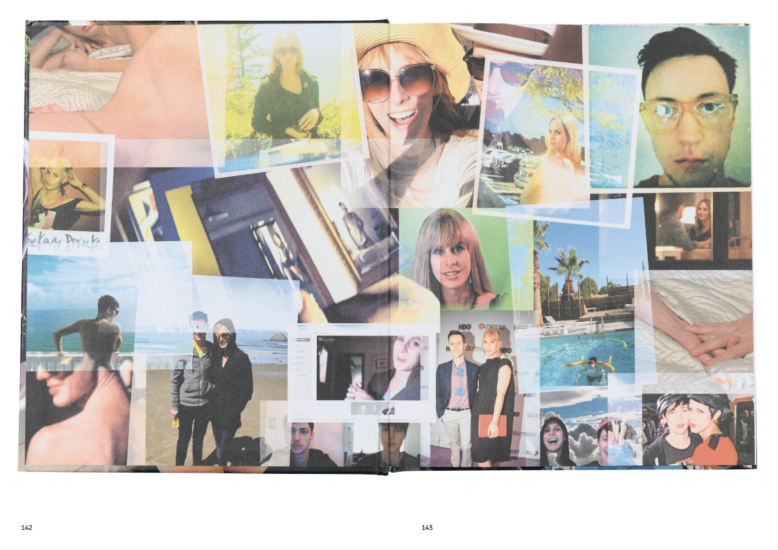 ON THE OCCASION OF THE INTERNATIONAL TRANSGENDER VISIBILITY DAY : RELEASE OF THE 2ND EDITION OF THE EYES # 11 – TRANSGALACTIC,
DEDICATED TO TRANSGENDER ARTISTS
The success of this carte blanche entrusted to the artist researcher SMITH and to the performer Nadège Piton underlines the interest of readers for a major contemporary social subject still little documented and exposed.
How have queer and / or trans artists seized upon photography to represent their / trans-identity? This is the starting point of this issue.
Around historical and contemporary portfolios of artists and the founding books that inspired them, SMITH and Nadège Piton take us on an extraordinary trans-galactic journey.
"There is an update of forms of existence, of bodies, of beings still too little shown. It's gratifying, it's generous, we learn, we see. "
Marie Richeux – France Culture, By Les temps qui courent
"An explosive editorial and artistic collaboration for a resolutely fascinating result. "
Erick Weidmann, 9Lives
"The beautiful magazine The Eyes"
Clémentine Mercier, Liberation
Featured artists: Juliana Huxtable, Genesis Breyer P-Orridge, Pierre Molinier, Marcel Bascoulard, Sébastien Lifshitz, Gabriel Garcia Roman, Kent Monkman, Brice Dellsperger, Kama La Mackerel, Annie Sprinkle, Del LaGrace Volcano, Sailor De la Jaquette , Pierre Andreotti, Amos Mac, Laurence Philomène, Yuki Kihara & Dan Taulapapa McMullin, Rhys Ernst & Zachary Drucker, Cassils, Ron Athey, Parker Day, Shu Lea Cheang.
Essays and interviews: Paul B. Preciado, Élisabeth Lebovici, SMITH & PITON
Photo and fiction in partnership with Photocaptionist: Lalla Kowska-Régnier and SMITH
PRESS RELEASE