LA COMETE, LE VOYAGE DE ROSETTA
LA COMETE, LE VOYAGE DE ROSETTA
{THE COMET, THE JOURNEY OF ROSETTA}
EDITIONS XAVIER BARRAL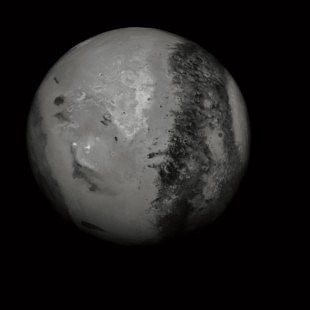 A true photographic dream, the book embarked the reader for a 10-year interstellar voyage aboard the Rosetta spacecraft: departure from the Earth, crossing the clouds and then bypassing the Moon, until getting closer to Mars, to finally get lost in the starry void of the cosmos and approach the comet. Through all these meetings, and thanks to a highly developed optical technology, striking images of the different planets but also their textures, their photographic materials and their surfaces appear on paper. The book is accompanied by a text by Jean-Pierre Bibring, French astrophysicist at the Institute of Space Astrophysics.
Present at the event, he will return to the objectives of this mission and the accomplishment of such a technological and human feat.
La Comète bookshop invites you to the opening of the installation "The Comet, The Journey of Rosetta".
A selection of books by Editions Xavier Barral will also be highlighting the diversity and creativity of a singular and innovative publishing house.
The Eyes manages the artistic direction of La Comète