The Eyes Club invits you to a private visit at Le Bal on Thursday, Feb.7th at 6.30pm
LE BAL présente le projet de l'artiste Hannah Darabi autour de sa collection de livres photographiques et politiques.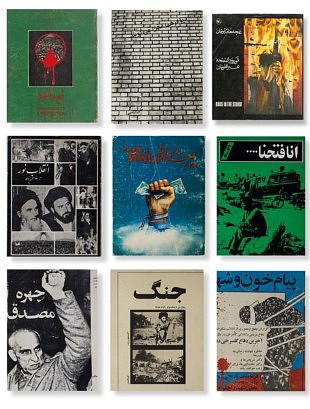 Cette période, fondamentale pour comprendre l'histoire de ce pays au 21e siècle, est décryptée par Chowra Makaremi, anthropologue et chercheuse au CNRS. Afin de proposer une autre lecture de cette collection, Hannah Darabi fera, dans un travail personnel intitulé Reconstructions, dialoguer ses livres avec des photographies contemporaines de sa ville natale, Téhéran, et des images vernaculaires telles que photos de famille, images des médias ou cartes postales.