Listen to SMITH interview on The Eyes #11
Par Les Temps qui Courent
by Marie Richeux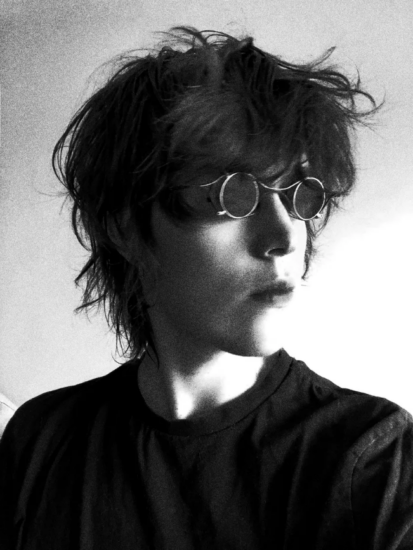 PAR LES TEMPS QUI COURENT
program by MARIE RICHEUX
The Eyes is an annual, bilingual photographic journal that seeks to question contemporary cultural and societal facts through the medium of photography. Each issue is a carte blanche to look at the world through the eyes of photographers.
The eleventh issue of The Eyes gives carte blanche to the artist-researcher SMITH and the performer and curator Nadège Piton for an edition on the representations of transidentities.
In this magazine, SMITH and Nadège Piton shake up the notion of gender and overturn the stereotypes associated with it. Thanks to historical and contemporary portfolios, this edition wishes to retrace the crossed journeys within the great trans-photographic history, carried by the voice of expert⸱e⸱s directly concerné⸱e⸱s by the subject at the heart of this great program.
On the occasion of the release of this TRANSGALACTIC issue, to be published on November 24th, Marie Richeux received yesterday evening in her program Par Les Temps qui Courent the artist SMITH for a generous interview on the magazine and its perspectives, its scope, its infinite possibility of inventing, precisely, new possibilities.
With Nadège Piton, we really made the choice to show our bodies, dissident bodies, trans, queer, binary and non-binary, valid and invalid, white and non-white, all the bodies that have the idea of a passage, a transition, a journey on the spectrum of the genre and to stay on that register. We also wanted to show faces, and this is the case in almost all the series.

SMITH,

extract from the program Par Les Temps qui Courent by Marie Richeux