BOOK SIGNING BY ANTOINE D'AGATA
Antoine D'Agata X Charles Baudelaire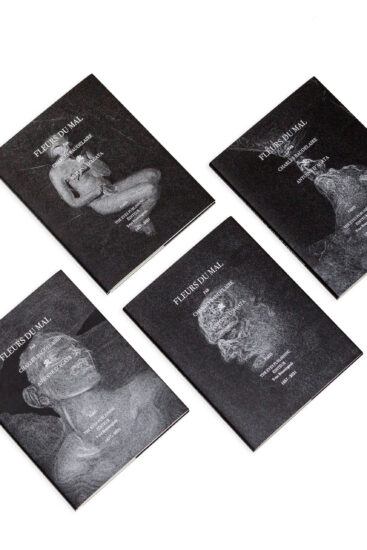 For the release of Fleurs du mal, a dark cross between the work of Antoine d'Agata and the poet Charles Baudelaire, we invite you to join the bookshop La Comète for a signing of the artist this Wednesday, December 15th, from 7 to 9 pm.
The book is based on the original uncensored 1857 edition of Baudelaire's collection accompanied by these engraved prints by d'Agata.
Present and past are superimposed. Like a game of transparency presented by the frame of an image on the cover. In this work, Baudelaire is a flâneur, a spectator of the world around him, of urban transformations, while d'Agata embodies photography, life and reappropriates the space of the city through gesture.
La Comète 
29 rue des Récollets, 75010 Paris
France
Can't attend the event? Then you can order the book directly from our website, specifying that you would like to receive the signed book.