TORNADES IS AVAILABLE FOR PRE-ORDER!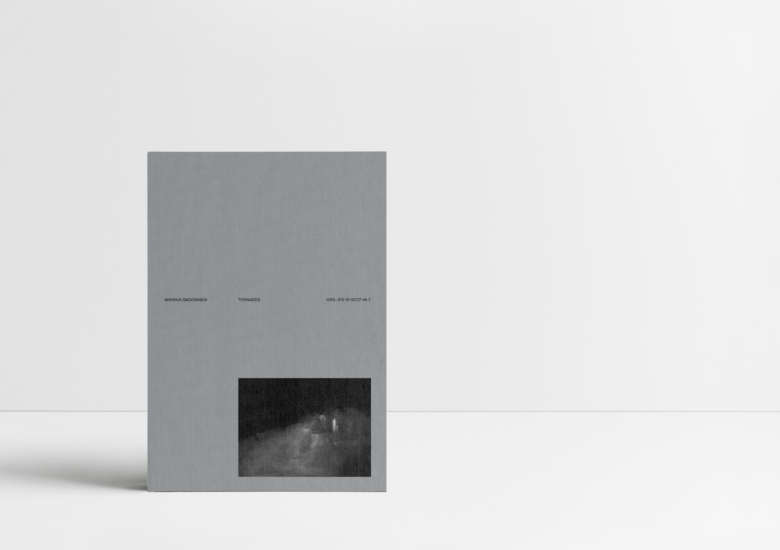 TORNADES BY MARINA GADONNEIX
A photographer fascinated by the reverse side of photographic images, or more precisely by the hollow, erased device that invites a particular representation, the artist has been thwarting so-called documentary photography since her first photographic series. Instead of photographing works of art, she shows us the invisible devices (plinths, backdrops, etc.) that are in the process of disappearing as soon as the expected photograph is taken.
The inlay backgrounds of film studios become these blue or green monochrome landscapes, perceptual spaces close to the immateriality of James Turrell's immersive luminous pieces.
Materiality and immateriality, lights and colored spectres, but also presence and absence, reality and fiction are recurring photographic dualities that will be found in "After the image" and will discover their artistic maturity in the "Phenomena" series, images of what appears, but also of what can hypnotise the gaze and sharpen the imagination as much by the incomprehension of what is seen as by the conceivability of the unknown.
Thus, these latest images, resulting from research work carried out in scientific laboratories that reconstitute the operations of natural phenomena, become spaces of projections as poetic as the names of the scientific objects of which they are the theaters of our imaginations… supernova, dark matter, vortex….