Looking For Love On The Left Bank
Looking For Love On The Left Bank
The photo-novel revisited by Ed van der Elsken
Ed van der Elsken arrived in Paris in 1950, where he met his "soul mates" in a group of bohemians from Saint-Germain-des-Prés. In the manner of a diary, he photographed each of their movements, particularly those of the beautiful redheaded Vali Myers.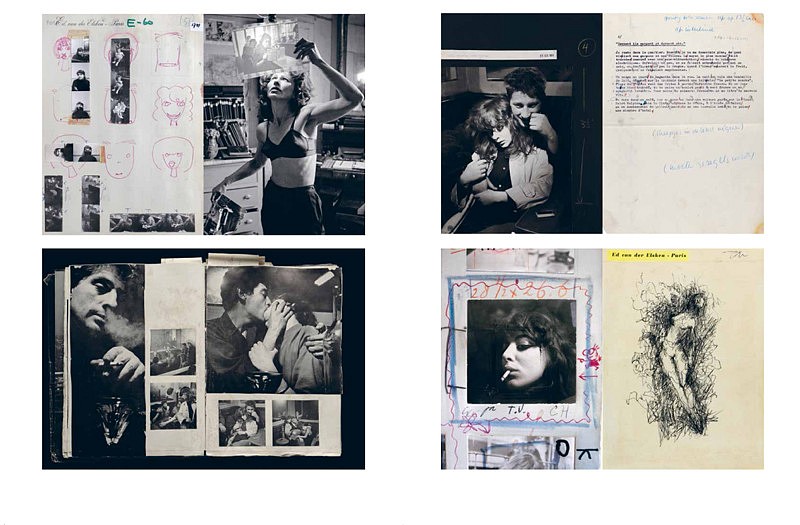 His photographic story mixes fiction and reality, instituting a new genre of photo book, the photo novel. The reconstruc- tion of the process of making this book from previously unpublished documents – contact sheets, dummies, sketches, colour prints, annotated maps of Paris – reveals not only the nihilistic state of mind of youth bathed in a post-war existentialist climate, but also the cinematographic character of the layout.
From all these documents was drawn a fiction superimposed on Van der Elsken's initial narrative developed in Love on the Left Bank. This visual narrative is accompanied by a text by Tamara Berghmans, curator at the FoMu in Antwerp and author of a dissertation on the book.