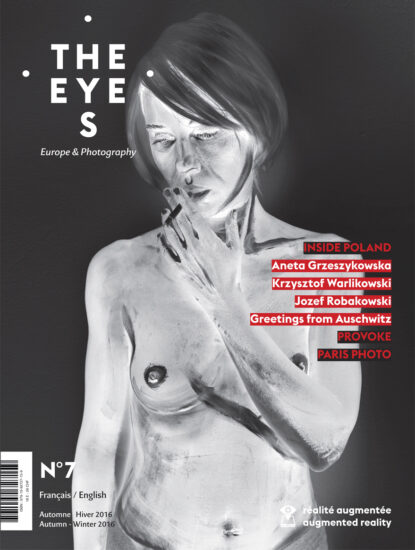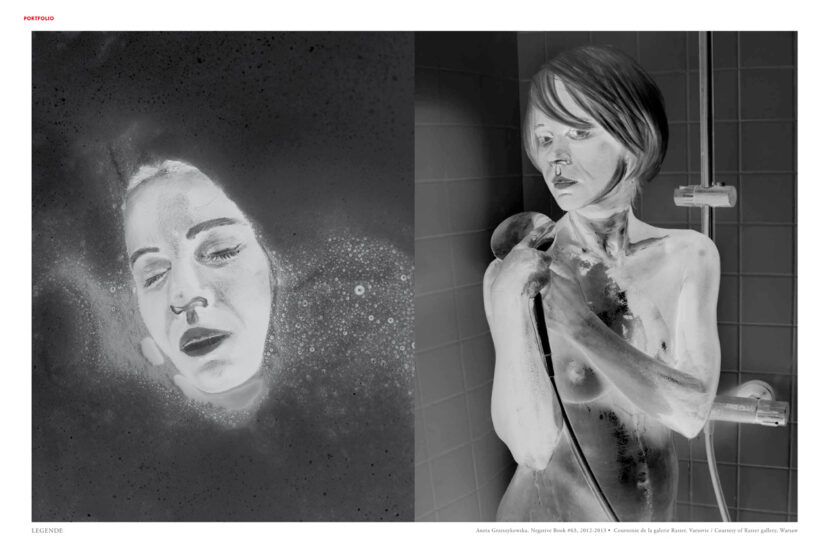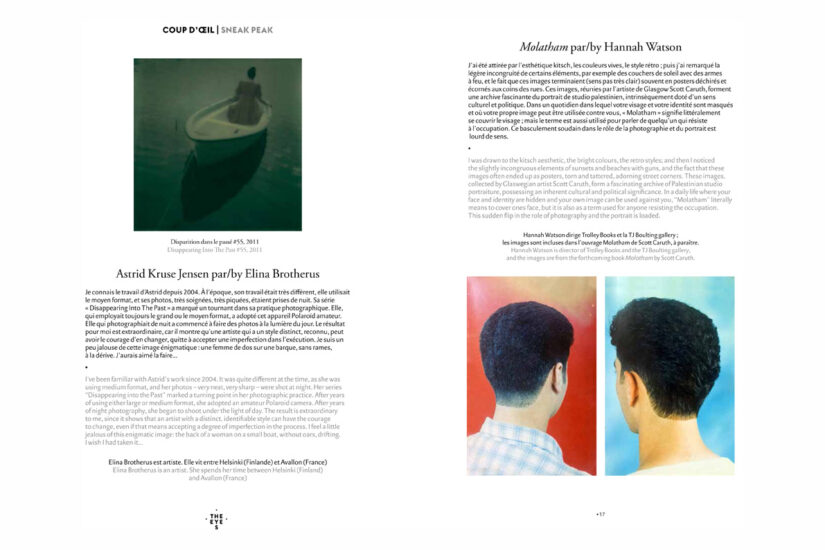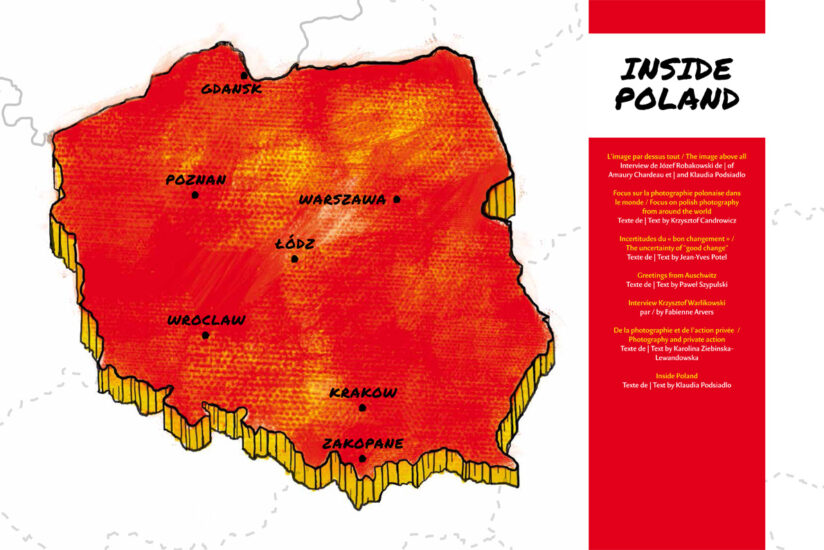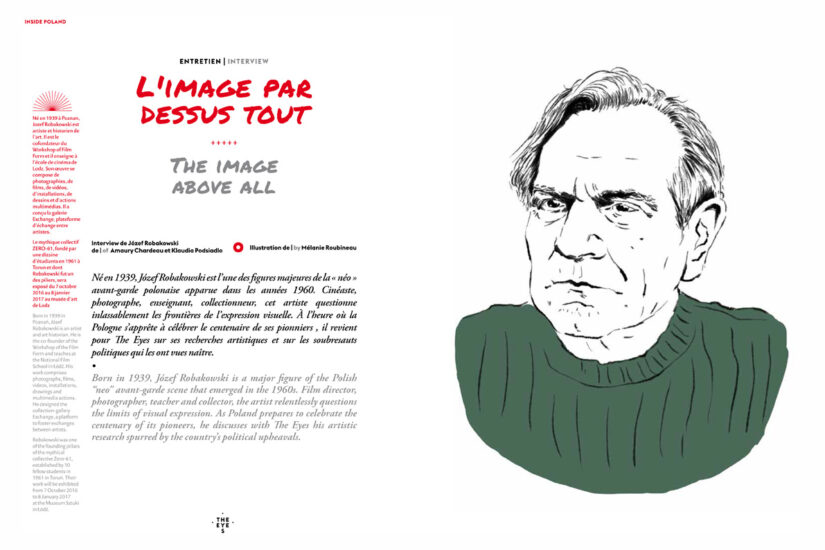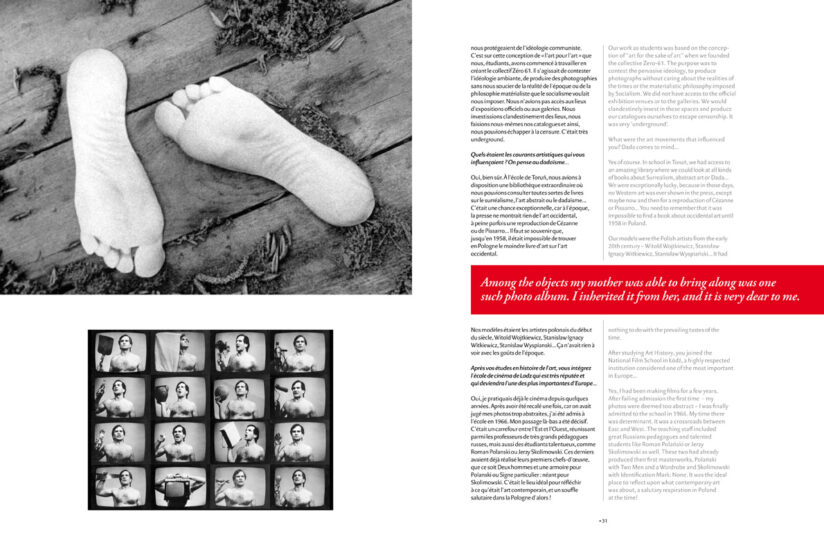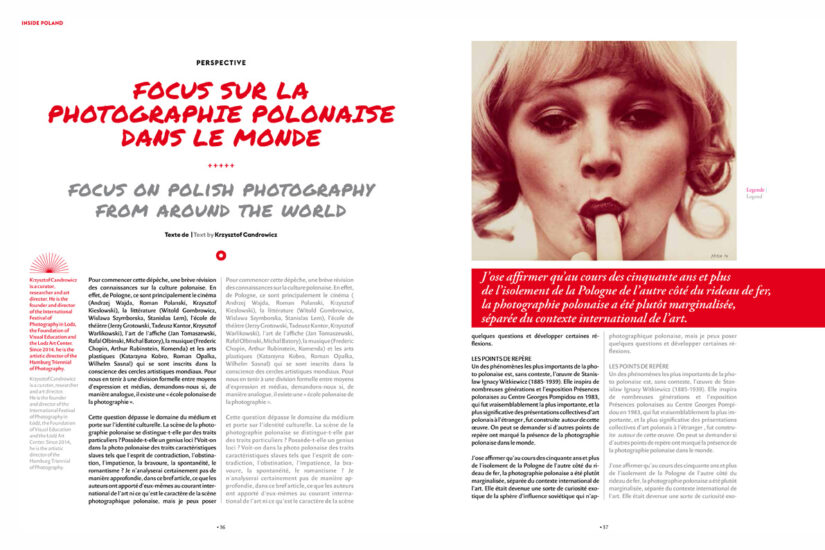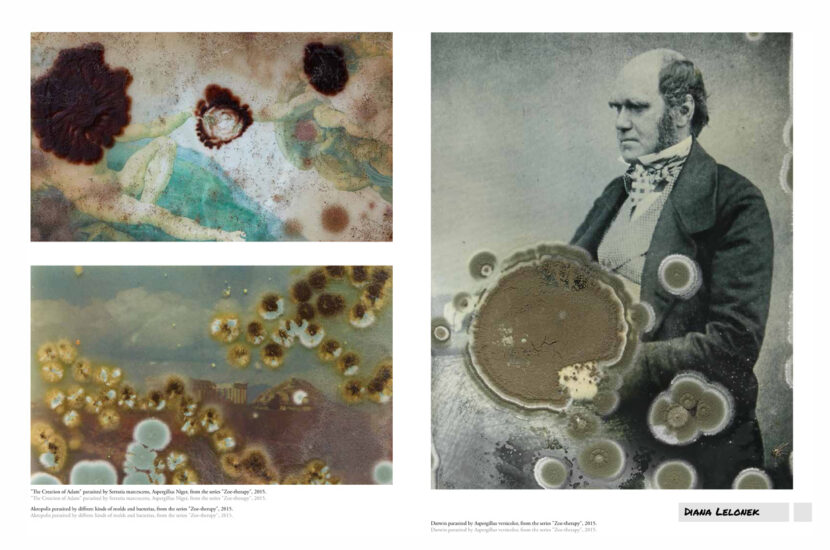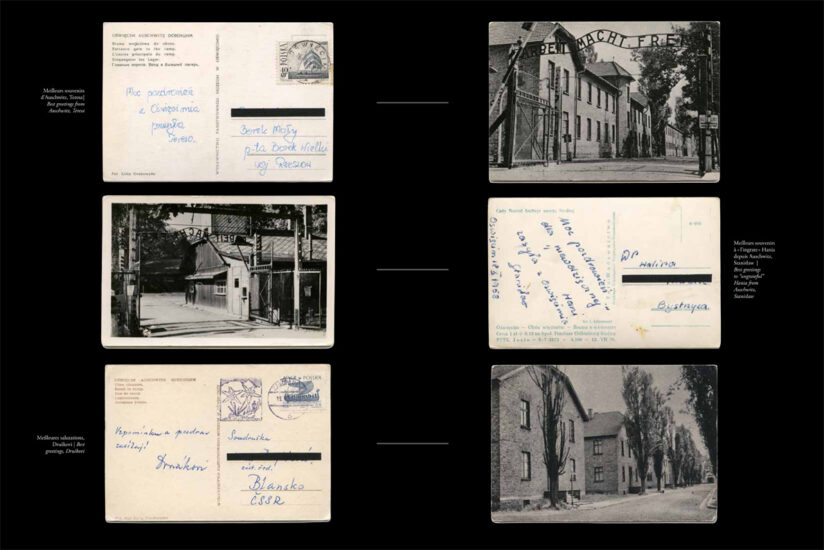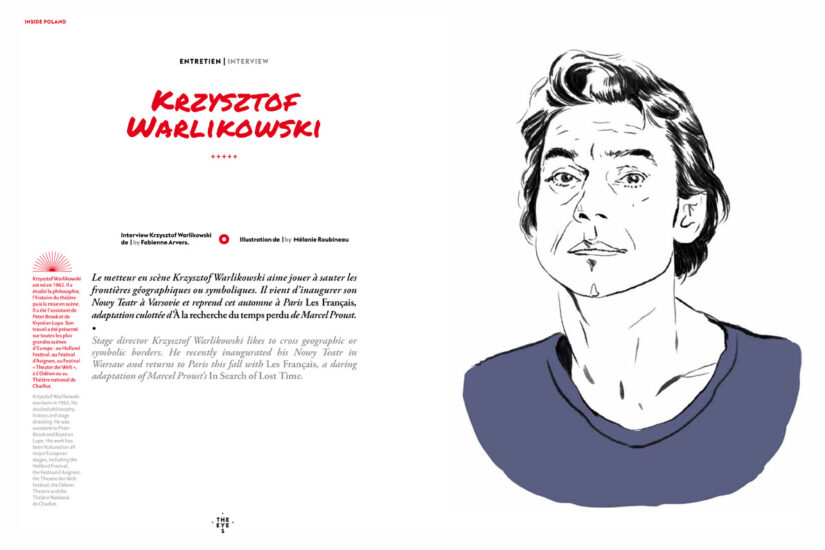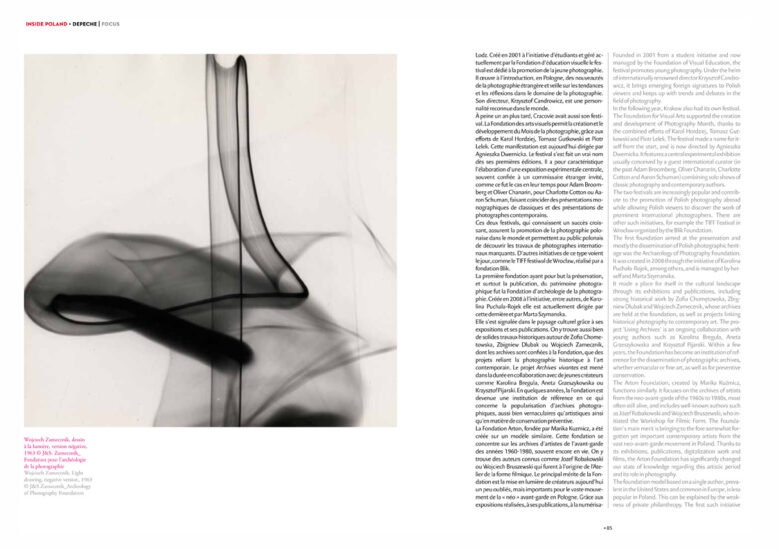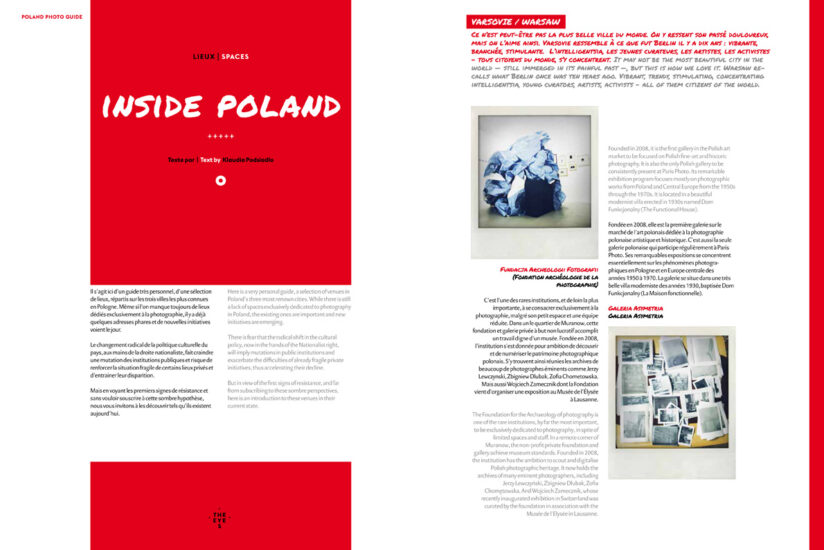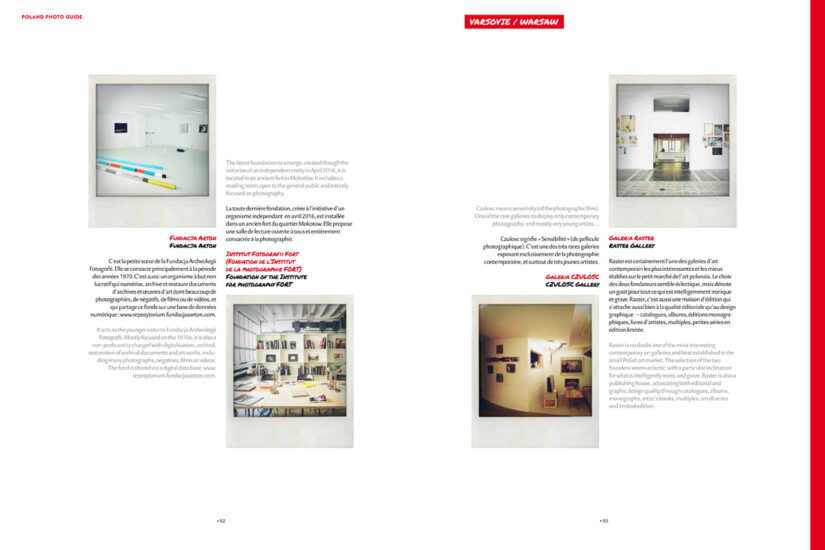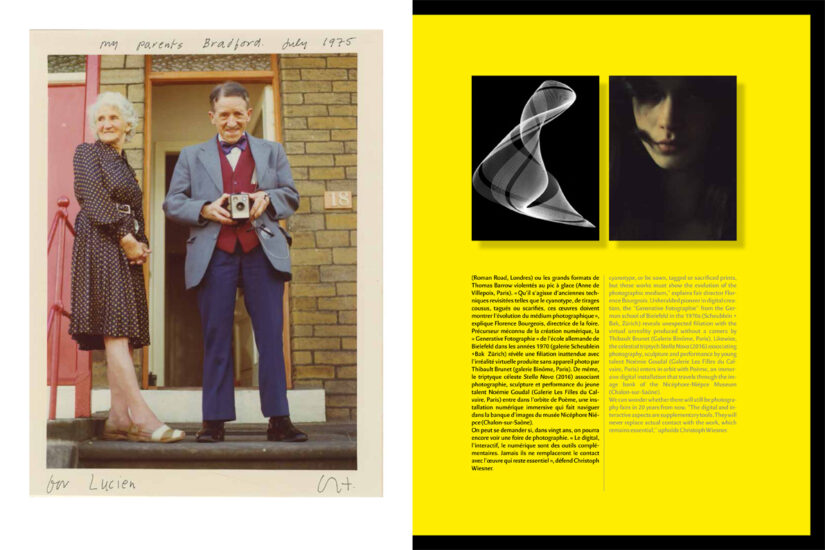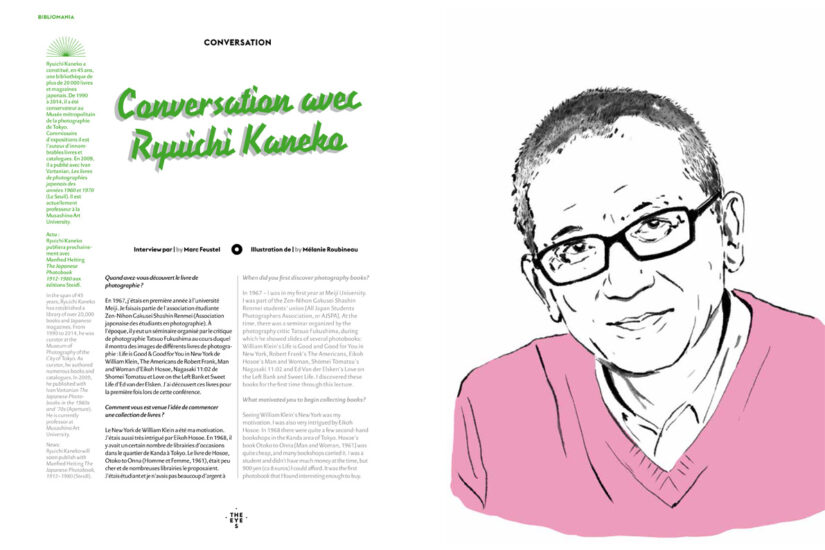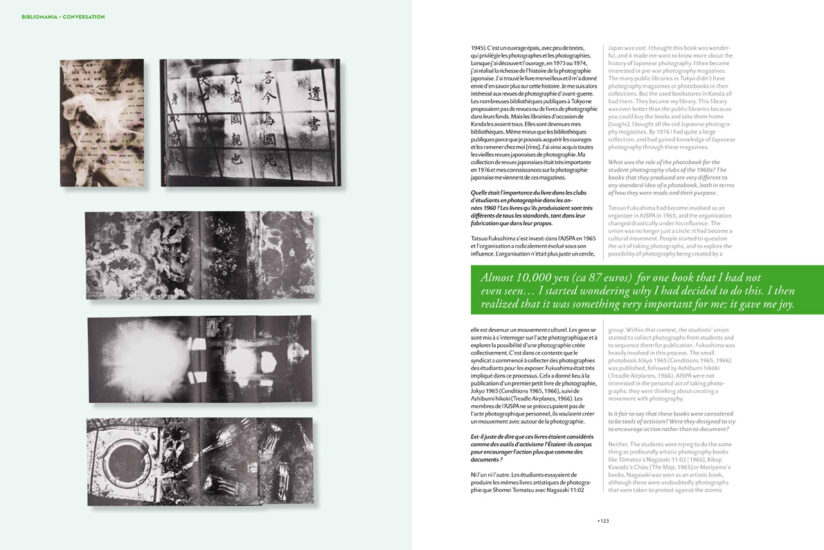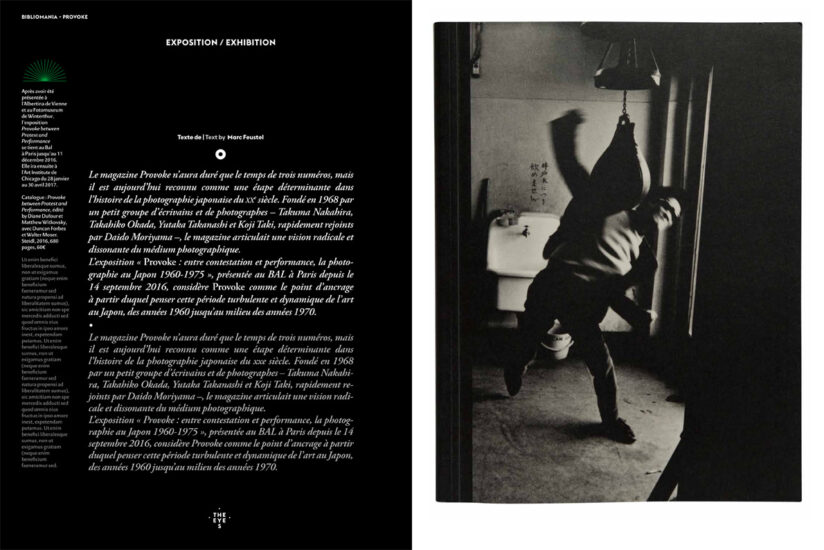 the eyes #7
Inside Poland
As claimed by Krzysztof Candrowicz in this issue, the Polish art scene has long been acknowledged interna- tionally for its music, its theatre, it literature, its cinema and its plastic or graphic arts. And photography has strangely remained on the side, with the notable excep- tion of the historical figure incarnated by Stanisław Ignacy Witkiewicz. Even a giant such as conceptual photographer and video artist Józef Robakowski, inter- viewed in these pages and exhibited worldwide since the 1970s, does not receive such deserved recognition.
In the younger generation, emerging names include Rafał Milach and his magnificently conceived books, or Marta Zgierska, the 2016 recipient of the HSBC Prize for Photography.
The Eyes thus suspected that this vast country was like- ly to offer a contemporary scene that we knew little about. We were considering Eastern Europe for some time, and the rise to power of the ultra-conservative and euro-sceptical PiS party in the autumn of 2015 finally convinced us to reach out and breathe in some of Poland's air.
We travelled to Poland last spring and visited galleries, museums and foundations. We met artists, critics and curators, and discovered passionate people entirely dedicated to their projects, but many of whom were worried about the shift in public cultural policy.
We experienced a nation profoundly marked by the double experience of Nazism and Communism. Most – if not all – of our contacts mentioned it.
We have called upon the top experts on Poland and Polish art for this serious and in-depth exploration: Krzysztof Candrowicz, mentioned above, but also Karolina Lewandowska, curator of photography at the Centre Pompidou, curator Paweł Szypulski and writer Jean-Yves Potel. Theatre journalist Fabienne Arvers met with stage director Krzysztof Warlikowski in War- saw for us. And Klaudia Podsiadło shares her intimate knowledge of her country.
Also, on the occasion of the exhibition "Provoke: Between Protest and Performance, Photography in Japan 1960–1975" at LE BAL, we have attempted to decipher the historical importance and heritage left by the Japanese magazine published from 1968 to 1969. Even the title of the exhibition echoes what we have felt in Poland.
---
SUMMURAY
PORTFOLIO

Aneta Grzeszykowska

SNEAK PEEK

Elina Brotherus
Hannah Watson

Anahita-Ghabaian Ettehadieh

Louise Clements

INSIDE POLAND

INTERVIEW

Image above all


with Jozef Robakowski

PERSPECVTIVE

Focus on Pilish Photography in the world


by Krzysztof Candrowicz

FOCUS

Uncertainties of "good change"

by Jean-Yves Potel

Greetings from Auschwitz

Pawel Szypulski

INTERVIEW

Krzysztof Warlikowski

FOCUS

Photography and private action

POLAND PHOTO GUIDE

PARIS PHOTO

Paris Photo celebrates its 20th anniversary

by Gisèle Tavernier

Five years of BMW Residences

by Gisèle Tavernier

Renewal for the Prix Niépce

by Valentin Marceau

BIBLIOMANIA

Conversation with Ryuichi Kaneko

by Rémi Coignet

Reviews

Diane Arbus :
In the Beginning

Scandalous

Foto-Forum

End.

Provoke : Between Protest and Performance

Exhibition

Provoke au BAL

by Diane Dufour

A new look at photography and language

around Provoke magazine

---
selected articles