SEE THE REPLAY OF THE ROUND TABLE OF JULY 6, 2022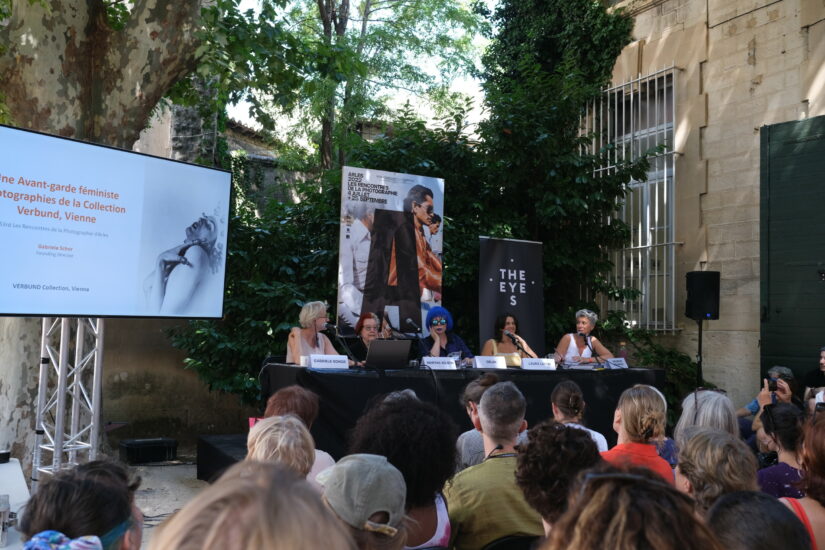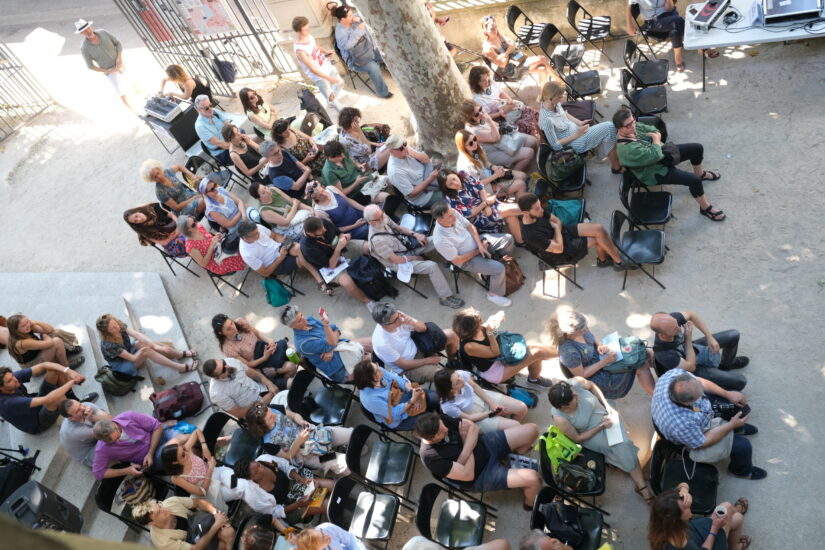 Les Rencontres d'Arles
26/07/2022
THE EYES TALKS x les Rencontres d'Arles 2022
A feminist avant-garde: from practices to contemporary creation. 
What are the feminist avant-garde practices and their influence on contemporary creation? How have artists seized upon photography and performance art to challenge the gaze? What trends did this generation of women artists generate in the practices of emerging artists ? 
Led by Véronique Prugnaud, associate director of The Eyes. With Gabriele Schor, curator of the exhibition A Feminist Avant-Garde, artists ORLAN and Martha Wilson and Laura Lafon, artistic director of Gaze Magazine.
SEE THE REPLAY OF THE ROUND TABLE OF JULY 6, 2022