Les Filles de la Photo x SMITH – Podcast
SMITH in a podcast for Les Filles de la Photo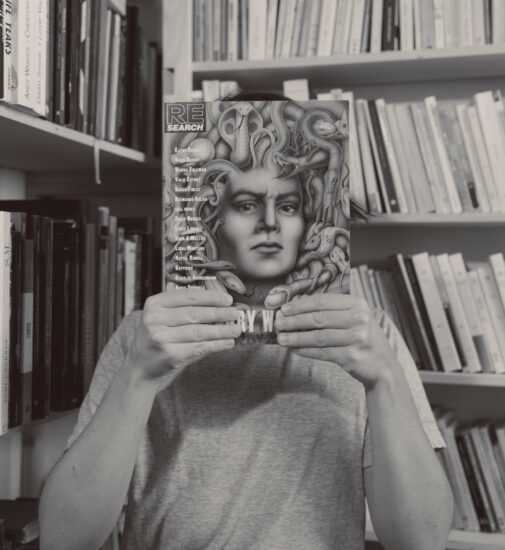 Photography & Society
Les Filles de la Photo's podcast in partnership with Vision(s) and The Eyes on the theme of gender representation in photography.
Social constructions offer a binary choice, male or female, but the reality is much more complex and varied. Very early on, photography became the privileged witness of this diversity offering its first representations.
In an ever-changing society, we have chosen to address the question of gender in contemporary photography. In order to explore one of its aspects, we invited photographer SMITH, who is also the guest editor of the issue The Eyes #11, entitled "Transgalactic", on photography, gender and transidentity.
"It is very clear to the majority of people that there are cisgender people, transgender people, and people in between who cannot, do not know, do not want to define themselves or want to define themselves outside of it".

SMITH, Extract from the interview.
What about today? What representations for gender identity in contemporary photography?
This is what we discover by listening to SMITH in this decoding interview on his vision of genders, the genesis of his work, his sources of inspiration, his commitments, his transdisciplinary artistic practices. His work today goes beyond photography alone: cinema, video, dance, installations, new technologies…
Deconstructing the binarity of the genre, exploring the transition of bodies, this is the questioning, the path that SMITH gives us to hear in this podcast whose interview was prepared and conducted by Fathia Djarir, with a production by Sophie Janssens and Corine Hamel.
The podcast Vision(s) was associated with this premiere by ensuring the formatting and broadcasting of this capsule episode. This podcast capsule was produced in partnership with the book-magazine The Eyes #11 and L'Association des Filles de la photo, the first women's network of women involved in the professional life of photography, who wish to share their expertise and transmit their experiences.
"It's less about documenting a real situation than it is about projecting something very intimate about everything around me."

SMITH, Excerpt from the interview.
Listen to SMITH interview on The Eyes #11
On the occasion of the publication of the eleventh issue of The Eyes, inviting the artist-researcher SMITH and the performer and curator Nadège Piton to a Carte Blanche,  Marie Richeux received in her radio program Par Les Temps qui Courent SMITH for a Transgalactic interview.