Prix Nadar Gens d'Images 2020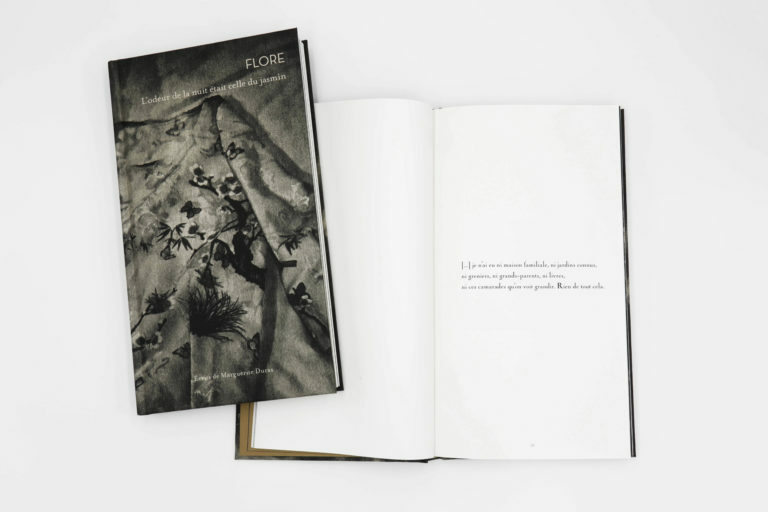 Prix Nadar 2020 Gens d'Images 2020

ANNOUNCEMENT OF THE WINNING EDITIONS
On Tuesday, December 1st, the jury of the 65th Prix Nadar Gens d'Images was held. The prize was awarded to the book L'odeur de la nuit était celle du jasmin published by Maison CF – Clémentine de la Féronnière, with photographs of FLORA and writings by Marguerite Duras.
L'odeur de la nuit était celle du jasmin is a continuation of FLORE's book, Lointains souvenirs (Éditions Contrejour, 2016) which proposed a variation on the Indochinese youth of Marguerite Duras. In this new work, produced as part of the Prix de Photographie Marc Ladreit de Lacharrière in partnership with the Académie des beaux-arts, the artist draws from her childhood memories, from the stories of her grandparents who lived at the same time and in the same places as Marguerite Duras, unfathomable mysteries nourishing what she feels today as a part of the common imagination between her and the writer.
Since 1955, the Prix Nadar Gens d'images has been awarded to a book devoted to old or contemporary photography published in France during the year. It is awarded in partnership with the Bibliothèque Nationale de France and the Nicéphore Niépce Museum in Chalon-sur-Saône, under the patronage of the Ministry of Culture. With the Prix Nadar, the association Gens d'images wishes to highlight the most beautiful achievements of photographic publishing.
More than forty French publishers participated in the 2020 edition of the Prix Nadar by submitting 99 books. The jury distinguished 10 books, to be discovered on the Gens d'Images website.
The Gens d'Images Workshop dedicated to the Prix Nadar will take place on Thursday, December 16, 2020, at 6 pm, in the ADAGP auditorium. Clémentine de la Féronnière and FLORE will be received in an exchange with the journalists Jean-Baptiste Gauvin and Coline Olsina.