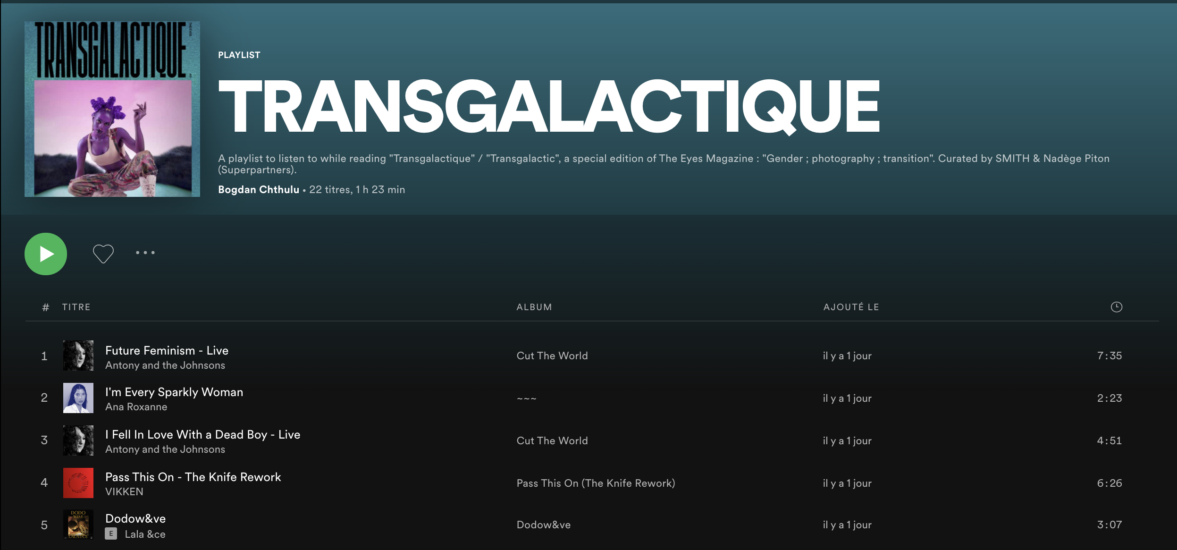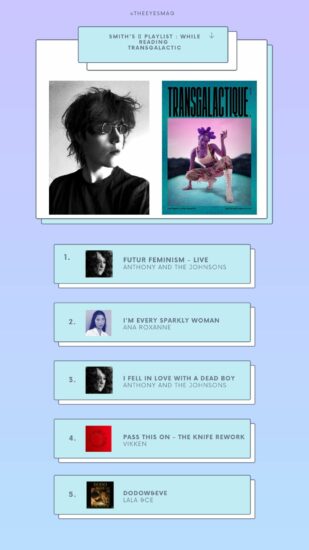 Artist SMITH shares his playlist to listen to while reading The Eyes # 11 – TRANSGALACTIc
[Carte blanche to artist SMITH & curator / performer Nadège Piton]
Within the journal, the portfolios take the form of a transgalactic journey, in an artistic galaxy that brings together four systems: PHAINO (predict), PHOSPHOROS (reveal), DIAPHAINO (show through) and ANAPHAINO (illuminate). Named after the variations φῶς (phôs), which means, in ancient Greek, light, the emergence of these stories consists of new points of view, from the prism of the singular identity of their authors.
Find us on our social networks @theeyesmag for other news!