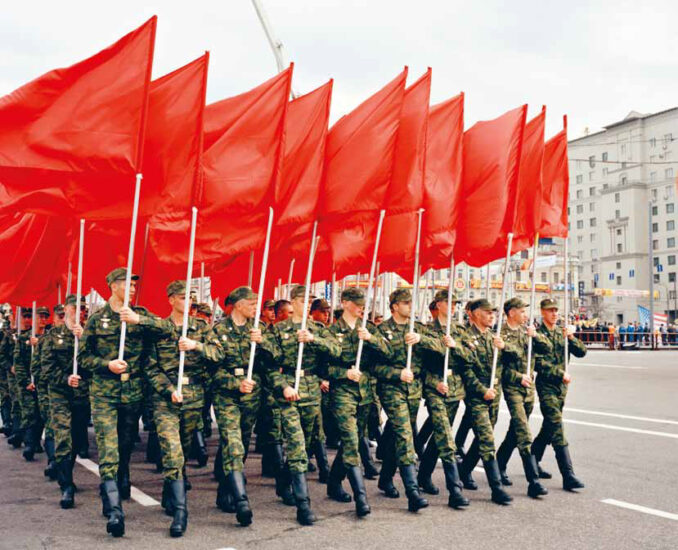 Parade auf der Straße Tverskaya in Moskau, anlässlich der Feierlichkeiten zum 60. Jahrestag des Endes des Zweiten Weltkriegs. Moskau 08.05.05. Parade at the Tverskaya street in Moscow on the ocassion of the celebrations of the 60th anniversary of the end of WWII in Europe. Moscow 08.05.05. 2005 Marc Beckmann / Agentur Focus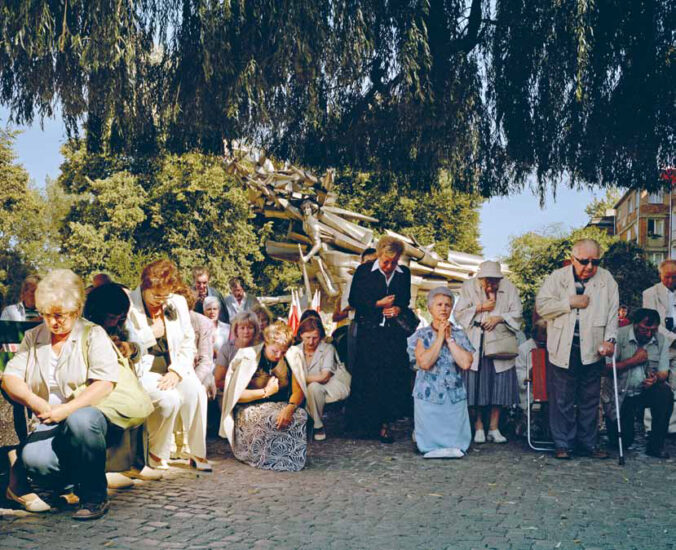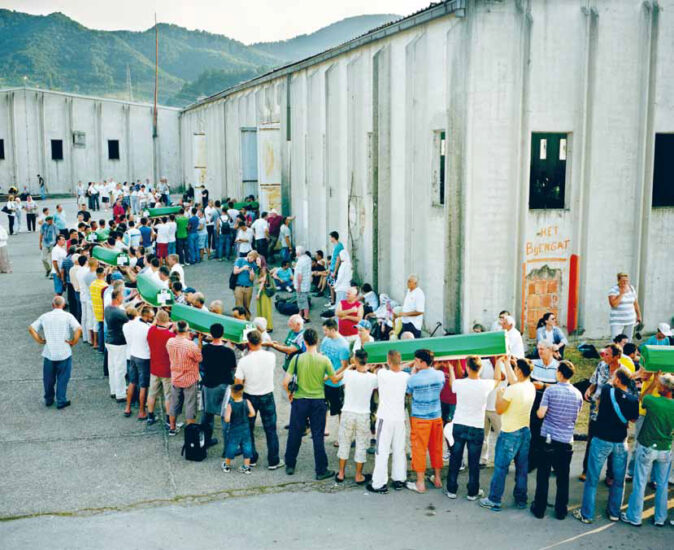 Die Särge mit den Überresten von identifizierten Opfern des Massakers werden zum Friedhof getragen. 16. Jahrestag des Massakers von Srebrenica vom 11.07.1995. Potocari 2011 Marc Beckmann /Agentur Focus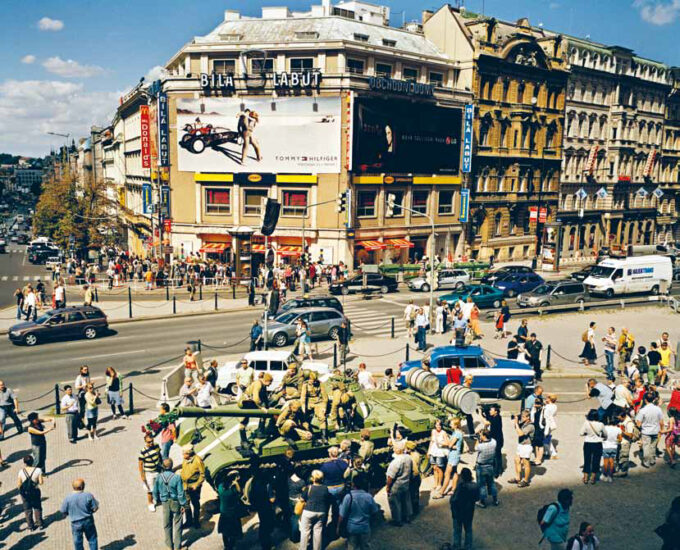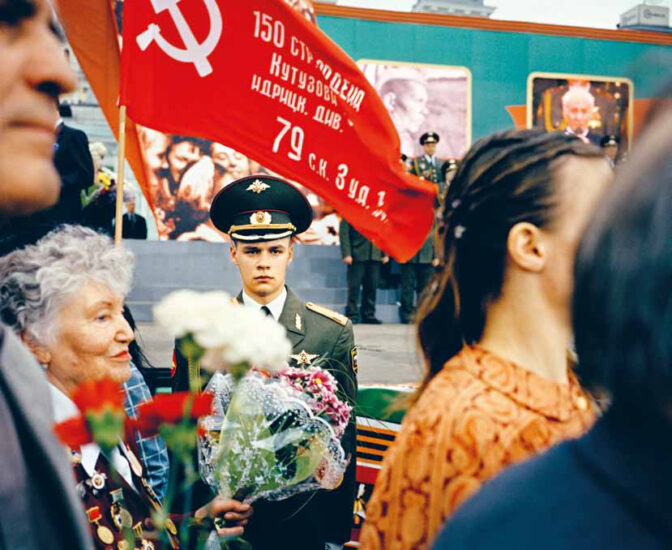 Anniversaires
Photos by Marc Beckmann
Texte by Ann-Christin Bertrand
Images that accompany a piece of news often serve not only as illustrations but also as evidence, creating a framework in which news can be communicated as "true". this mechanism is one of the most important strategies used by news media and still has an impact today, even though "truth" has never existed in this form – a situation that has been exacerbated by the introduction of digital media. After the death of Osama bin laden, the extent of the desire for images, their potential impact and their strength finally became clear, as there was no image of him – or only a fake one. In recent years, the fact that more and more people have become aware of the increasing inability of journalists to produce neutral or independent news coverage has caused photo reporters and artists to look for new strategies for creating images. In particular, in the grey area between photojournalism and artistic images there is a great deal of scope for questioning the mechanisms involved in the production and reception of media images today.
Marc Beckmann also works within this grey area. His series "Anniversaries" not only questions the way in which we remember history collectively, but also consciously directs attention towards what is happening on the fringes. this clearly shows to what extent the media are increasingly shaping our reality: the presence of a reporter alone can influence and manipulate the behaviour of the people in question. We are all familiar with the power and the mechanisms of the media, and as a result we either consciously or unconsciously adapt our behaviour – not only in the case of news-worthy events but also in terms of the numerous audiovisual and social media platforms. T
he complex relationship between reality and media, as well as the mutual influence they have on one another, not only presents photojournalists with a moral and ethical dilemma, but also provides a multifaceted source of material for artists.