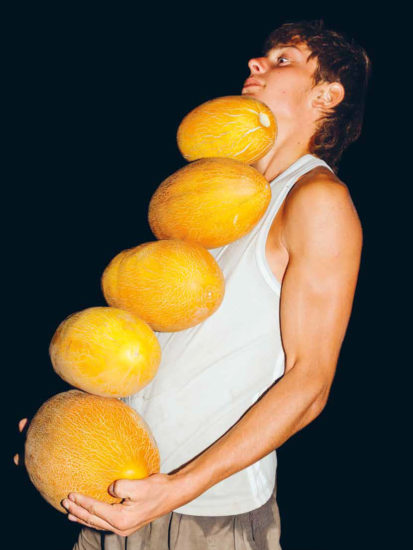 Junger Mann hält fünf Melonen in Zwei Händen; Verkäuferstand in der Nacht, dunkel, einsame Strasse, Licht, Melonen; Odessa Gebiet, Ukraine, Osteuropa, Europa; 2010 © Kirill Golovchenko / Agentur Focus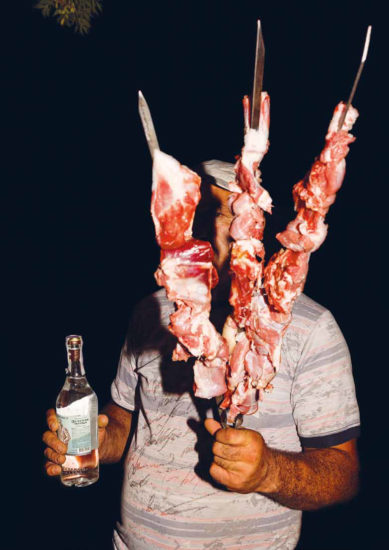 Mann mit Flasche Wodka und Schaschlikspieße, Schaschlik, Spieß, Verkäuferstand in der Nacht, dunkel, einsame Strasse, Licht, Melonen; Odessa Gebiet, Ukraine, Osteuropa, Europa; 2010 © Kirill Golovchenko / Agentur Focus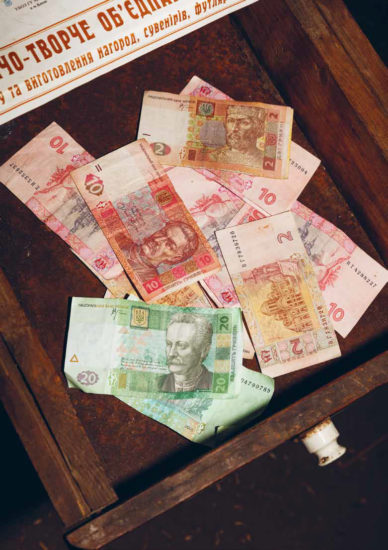 Schublade mit Geldscheinen, Hrivna (ukrainische Währung), Verkäuferstand in der Nacht, dunkel, einsame Strasse, Licht, Melonen; Odessa Gebiet, Ukraine, Osteuropa, Europa; 2010 © Kirill Golovchenko / Agentur Focus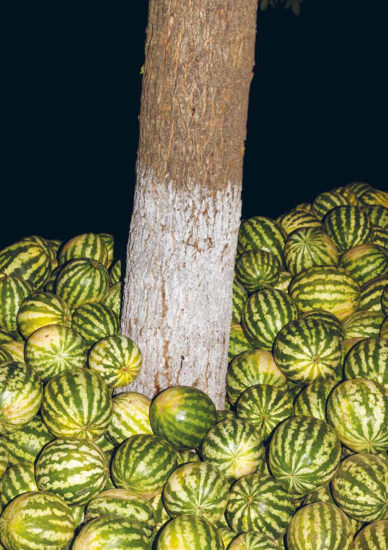 Viele Wassermelonen liegen um Baumstamm. Verkäuferstand in der Nacht, dunkel, einsame Strasse, Licht, Melonen; Odessa Gebiet, Ukraine, Osteuropa, Europa; 2010 © Kirill Golovchenko / Agentur Focus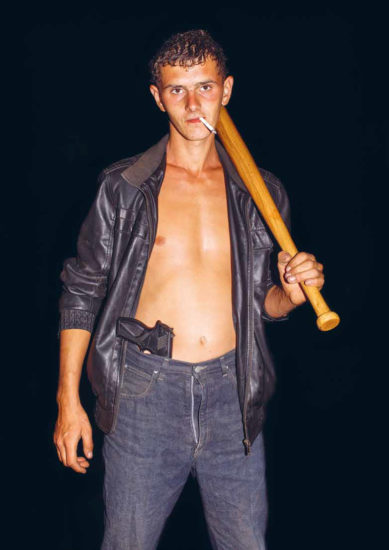 Bitter Honeydew
Images by 

Kirill Golovchenko
Text by

 

Christian Caujolle
A summer evening. It's warm. By the road, seated on a simple cloth chair, a topless man waits. In front of him, yellow cantaloupes and green-on-white zebra print watermelons. A simple bulb shining a yellow light sculpts a nearly romantic picture in the night. A summer scene, that one finds elsewhere, in other latitudes, with the same fruits, and others as well, and a few snacks for a pause. Here, you are in Ukraine. The sellers come from Azerbaijan, Georgia, or Armenia. But as far as the images are concerned, in the end, it is not really important. The essential lies in the soothing perception of a world replete with sweetness and pleasing promises.
Seldom does one wonder about the seller when buying fruits.. Kirill Golovchenko did. He went and looked behind the scenes. He became attached to the adults and children who live this way, temporary migrants, seasonal economic survivors who set up these fragile constructions to earn a living. . And he captured them with a violent flash, in nearly surgical, scalpel-like contrast with the solid black background. They become bodies in tension, in perpetual effort, or in abandon, struggling to remain human while, as so many Sisyphus inseparable from their watermelons, they transport the stacked fruits that become a part of them.
Gleaned in the same manner by the violent light are snippets of information – an electric wire, dirty bills in a drawer – that never pretend to describe or explain contextual elements. It is up to the beholder to associate these dryly framed, unembellished, elements, so far removed from the bons sentiments that have for so long encumbered with insipid tears dealing with social issues.
Kirill Golovchenko, with the radicality of the contemporary documentary photographer, knew how to cast off formal conventions about narrative construction, the "acceptable" use of flash. In its dependence upon tangible reality, photography can serve to move beyond the idyllic pictorial haphazard appearance on a road on a summer evening. And whilst contemporary photography may be of few words, it knows better than many other devices how to reveal – the raw, physical dimension of painful lives.