FAIRE FACE. HISTOIRES DE VIOLENCES CONJUGALES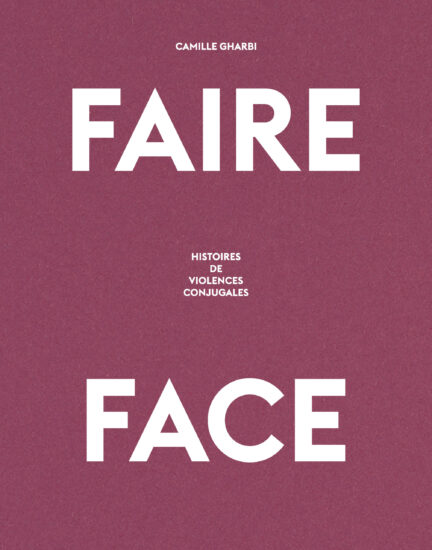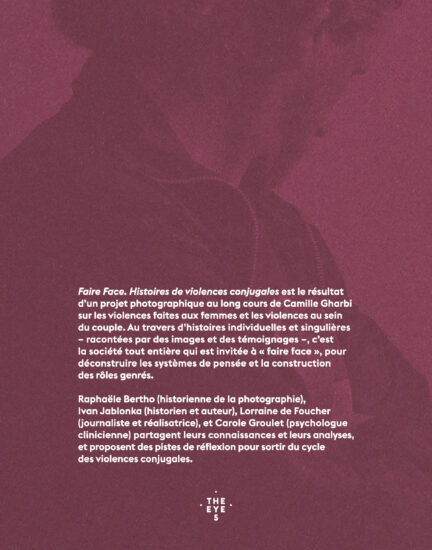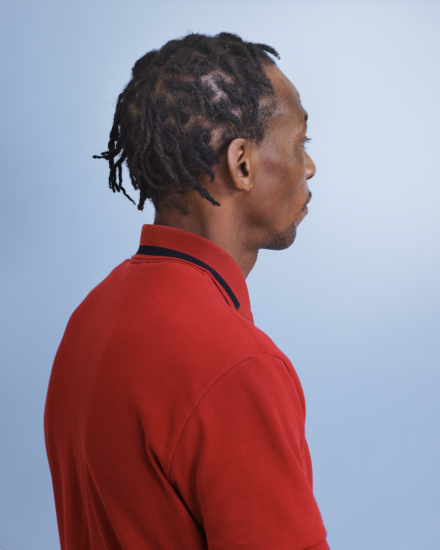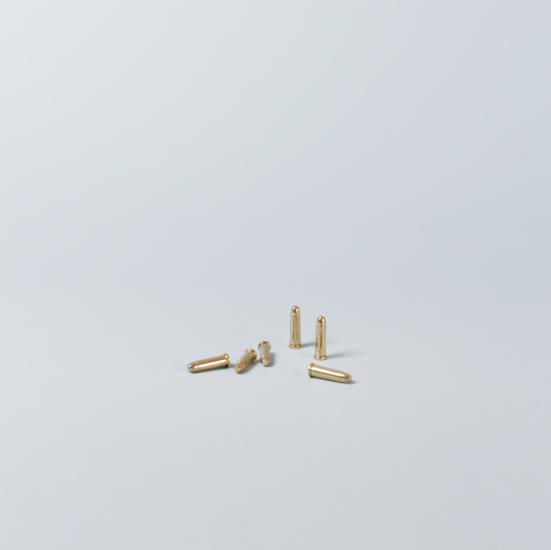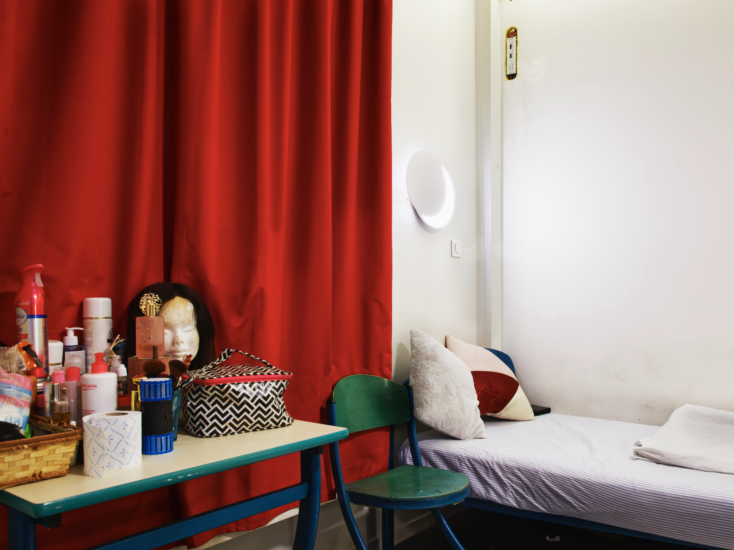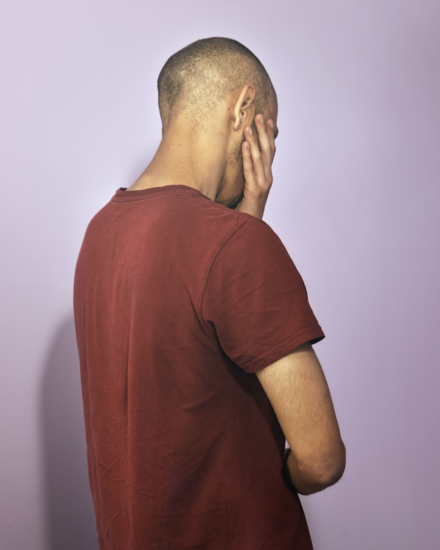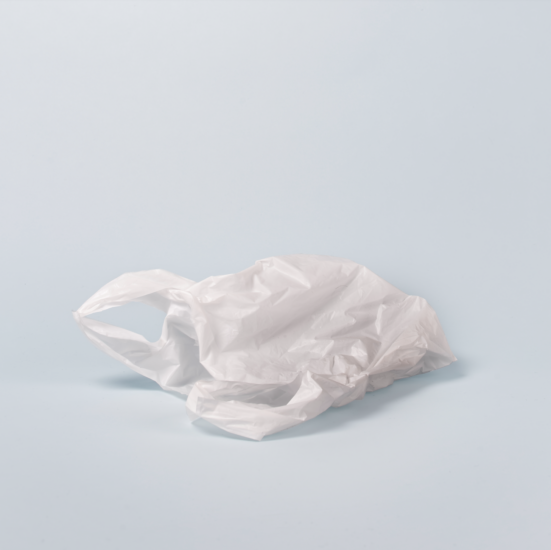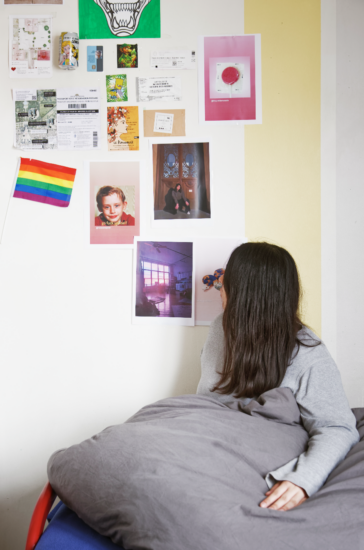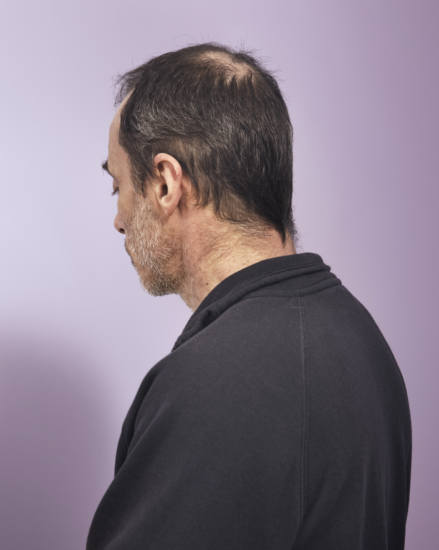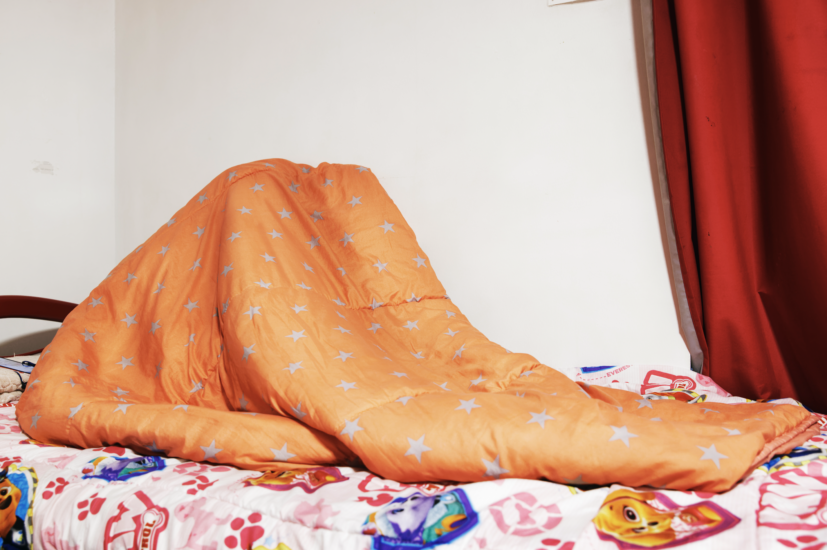 FAIRE FACE . 
HISTOIRES DE VIOLENCES CONJUGALES
CamiLLE GHARBI
Facing up. Stories of domestic violence
is a long-term photographic project, carried out between 2017 and 2022, on the issue of violence against women and domestic violence approached from three angles/series: feminicides
"Proofs of Love"
, perpetrators of domestic violence
"Monsters do not exist"
and victims of violence
"A room of one's own".
Each of these series evokes in its own way the reality of this violence, its intensity, its banality.
They are based on the same conviction:
domestic violence is a terrible reality, but this reality can change if we take the trouble to look it in the face.
Through these individual and singular stories – told through images and testimonies – it is society as a whole that must "face up" to
deconstruct systems of thought and encourage the search for constructive solutions.
The project developed with the publishing house
The Eyes
brings together these different works, as well as
texts by personalities committed to this theme.
Camille Gharbi's work is one of the few photographic works to represent feminicide and domestic violence by giving voice to the perpetrators as well as the victims.
To broaden the reflection, we invite four personalities who are aware, experts or concerned, to share their analysis on the subject and the work of Camille Gharbi.
Raphaële

Bertho, lecturer in art, deciphers Camille Gharbi's artistic approach while implicitly sharing her own experience of domestic violence.
Ivan Jablonka, author of the essay Laetitia, and of the essay
Des hommes justes, brings his point of view as a historian and feminist man who seeks to redefine the codes of masculinity.
Lorraine de Foucher, journalist at Le Monde and
co-director of the documentary broadcast on France 2
Féminicides, l'Affaire de tous.
Carole Groulet, clinical psychologist at the La Rochelle SPIP.
PROOFS OF LOVE
The first part of this work, entitled

"Proofs of Love", deals with the problem of conjugal feminicide

, through the use of everyday objects that are turned into murder weapons.
This first series highlights a phenomenon so recurrent that it seems almost endemic. Faced with this inertia, Camille Gharbi seeks to provoke a sensitive shock.
These familiar artefacts, most of which come from one's own home, do not at first glance allow one to grasp the violence of the events with which they are associated.
The banality of the images reflects the banality of the evil of violence against women, which is doubly invisible to society.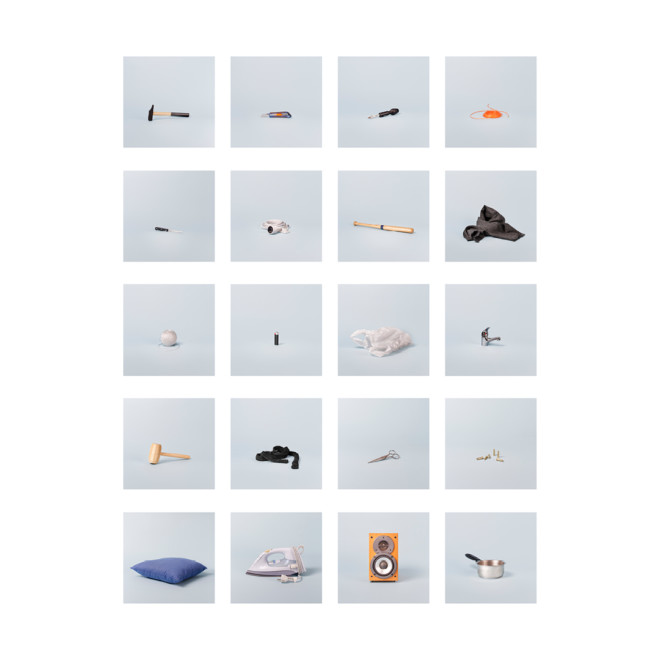 MONSTERS DO NOT EXIST
"Monsters do not exist" looks at a
little-treated subject, that of preventing recidivism from the point of view of perpetrators of domestic violence.
Diptychs of portraits and testimonies made in prison highlight inmates who have committed themselves to a process of accountability for their actions.
This work seeks to deconstruct the figure of the "monster"
,
not to excuse it but to allow a better understanding of the cycle of violence.
By facing up to their responsibilities and speaking out about their actions,
perpetrators can contribute to the prevention of the acts for which they are convicted.
The mechanisms that lead to domestic violence are complex, but not inevitable, and if things are to change, we must start by facing up to them.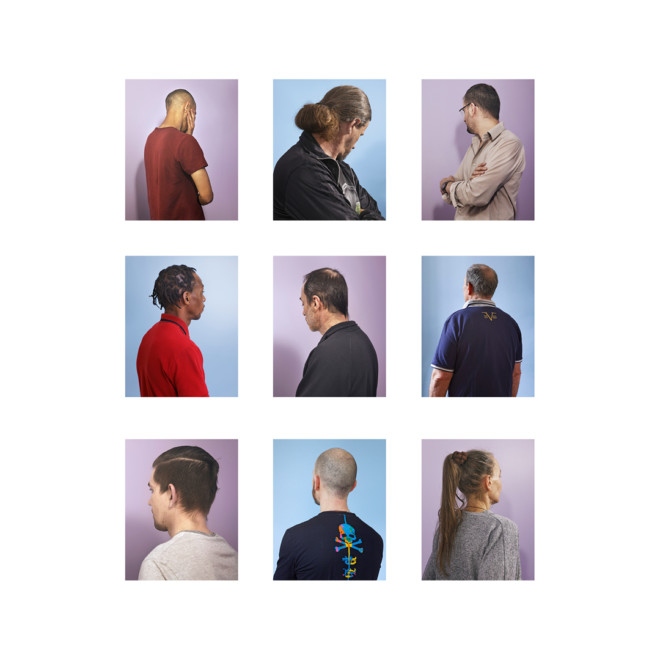 A ROOM OF ONE'S OWN
The series "A Room of one's own", produced between 2019 and 2020,
focuses on the reconstruction process of victims of domestic violence.
For several weeks, the photographer went to meet young women housed by the association
"FIT, Une Femme Un Toit"
, in Paris, the only structure in France dedicated to housing and caring for young women aged 18 to 25, victims of sexual, domestic or intra-family violence.
This series tells the story of the residents' journeys and their efforts to move forward, through their testimonies and the photographic portraits of the rooms they occupy.
These are portraits that do not show the young women directly, but rather the world they have created for themselves in the hostel.
The rooms are just like them: touching, sometimes damaged, often full of hope.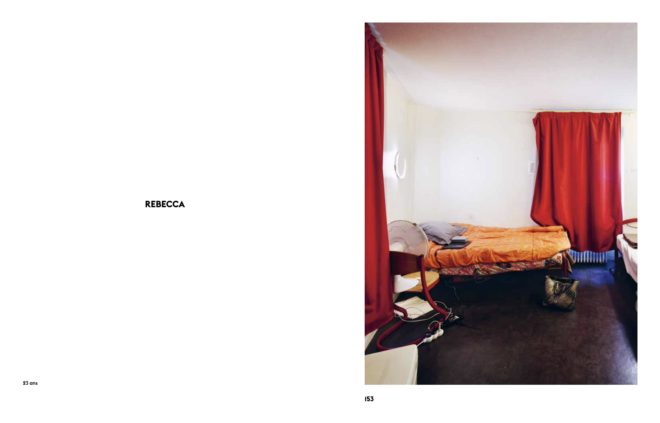 PRESS ON FAIRE FACE. HISTOIRES DE VIOLENCES CONJUGALES