FRACTURE 
ECOLOGIE · TRANSITION · HUMANITÉ 
Carte Blanche à la photographe britannique Chloe Dewe Mathews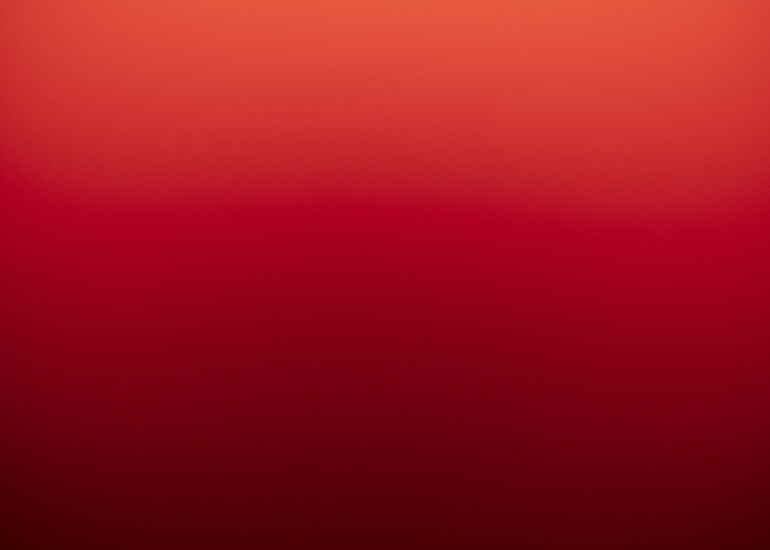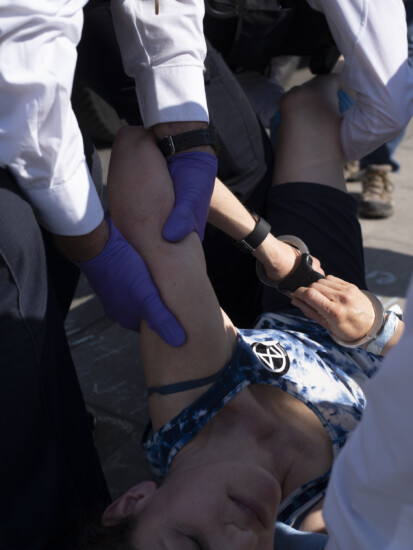 THE EYES #14 
FRACTURE 
ÉCOLOGIE · TRANSITION · HUMANITÉ
Après notre collaboration avec SMITH (Transgalactique, 2020), Johny Pitts (B-Side, 2021) et Laia Abril ((AFTER)CARE, 2022), nous avons proposé à l'artiste britannique Chloe Dewe Mathews de s'emparer du contenu de la revue.
Pour son 14ème numéro intitulé FRACTURE, la photographe et vidéaste britannique Chloe Dewe Mathews invite les lecteur·ices à approfondir la réflexion sur le lien intime entre la photographie, la nature et la destruction de l'environnement, à prendre le temps de faire une pause : regarder, penser, expérimenter et peut-être même agir. 
(sortie le 13 novembre 2023- en avant-première à Paris Photo).
© Tarrah Krajnak
Automatic Rocks / Excavation                                     
© Anastasia Samoylova
FloodZone, Blue Velvet Chair
© Anastasia Mityukova,
Project iceworm
La notion de temps est au centre de ce numéro : un passé aux conséquences plus que jamais palpables, un présent plein de questions et d'actions, et peut-être un avenir que l'on espère plus radieux que celui annoncé.
Quelle est la place de l'image, de la photographie et du film face à une telle urgence ? Alors que le présent s'effrite et qu'il ne nous reste plus que notre imagination, les artistes peuvent-ils nous aider à envisager un (autre) avenir ?
Imaginé comme un humble acte de résistance, FRACTURE apporte quelques connaissances et pistes de réflexions afin de contribuer, à sa manière, à la lente transformation du bruit sourd de la crise climatique en une action collective.
Ce numéro invite à penser la question environnementale de manière globale et holistique. Finalement, nous espérons que Fracture, imaginé comme un humble acte de résistance, apporte quelques connaissances et réflexions à l'aide de l'image photographique et qu'il contribuera peut-être, à sa manière, à la lente transformation du bourdonnement de la crise en une action collective.

 

Taous Dahmani,
Historienne de la Photographie et directrice éditorial de la revue the eyes
Chloe Dewe Mathews propose un panorama visuel subjectif autour de l'environnement et de l'activisme à travers une séléction d'artistes, de livres fondateurs et contemporains qui l'ont inspirés. Les portfolios et livres présentés traversent intentionnellement les médiums de l'image: des procédés sans appareil, à la photographie, au film et même la performance. Elle enrichit son propos en invitant des personnalités de son choix à partager leur réflexion autour de ces notion incarnée en photographie.
© Richard Mosse,
Untitled film still from Broken Spectre
© Nicolas Floc'h
Mississippi watershed, Red River, Texas                                   
© Jem Southam,
Seaham Head
© Chloe Dewe Mathews,
Caspian: The Elements
Les grandes compagnies pétrolières ont financé et mis au point la fabrication du doute, et elles y sont parvenues : le récit dominant dans les médias est de savoir s'il y a ou non une urgence environnementale. Même lorsque notre maison brûle. Dans ce climat, l'image photographique, par sa capacité unique à voyager dans le temps et à établir des liens qui ne sont pas toujours immédiatement apparents, peut contribuer à la connaissance d'une manière qui est actuellement négligée. Son potentiel de performance et de preuve, associé à sa capacité reconnue à nous émouvoir, permet d'orienter notre monde fracturé vers une sorte de justice écologique.

 

Max houghton, écrivaine, conservatrice et éditrice
© Salome Jashi,
Taming the garden
13 Portfolios d'artistes :
Richard Mosse (IRL)
Tarrah Krajnak (PER/USA)
Jem Southam (UK)
Taloi Havini (PNG)
Anastasia Mityukova (RUS/CH)
Andy Sewell (UK)
Nicolas Floc'h (FR)
Grace Ndiritu (UK/KEN)
Omar Victor Diop (SEN)
Mary Marttingly (USA)
Salomé Jashi (GA)
Chloe Dewe Mathews (UK)
Anastasia Samoylova (RUS /USA)
5 Portfolios de Livres d'artistes 
Lucas Leffler (BE)
Luce Lebart (FR)
Manon Lanjouère (FR)
Garteh Philipps (UK)
Zindzi Zwietering (NL)
Rubrique Practical thinking
Les photographes Anne-Lou Buzot, Lia Giraud, Mélanie King, Almudena Romero, Sustainable Darkroom explorent leur pratique dans la section dédiée aux techniques durables. 
Textes et Entretiens 
Introduction : Taous Dahmani 
Introdution des portfolios : Jilke Golbach, commissaire d'exposition
Conversation : L'artiste Tarrah Krajnak en conversation avec Chloe Dewe Mathews
Essai de la chercheuse britannique Max Houghton 
A PROPOS DE CHLOE DEWE MATHEWS
Chloe Dewe Mathews est une artiste photographe basée à St Leonards-on-Sea. Après avoir étudié les beaux-arts au Camberwell College of Arts et à l'université d'Oxford, elle a travaillé dans l'industrie cinématographique avant de se
consacrer à la photographie.
Son travail est reconnu internationalement, puisqu'elle a exposé à la Tate Modern, au Irish Museum of Modern Art, au Museum Folkwang et au Fotomuseum Antwerp, et qu'elle a été publiée dans de nombreux journaux et magazines tels que le Guardian, le New Yorker, le Financial Times, Harpers et Le Monde.
Chloe Dewe Mathews a publié plusieurs livres dont : « THAMES LOG » (Loose Joints / Martin Parr Foundation 2021), « Caspian : the Elements » (Aperture / Peabody Museum Press, 2018), « In Search of Frankenstein – Mary Shelley's Nightmare » (Kodoji Press, 2018), « SHOT AT DAWN » (Ivorypress, 2014), « Sunday Service » (Tate, 2014).