FRACTURE
Ecology. Transition. Humanity
Guest Curator : Chloe Dewe Mathews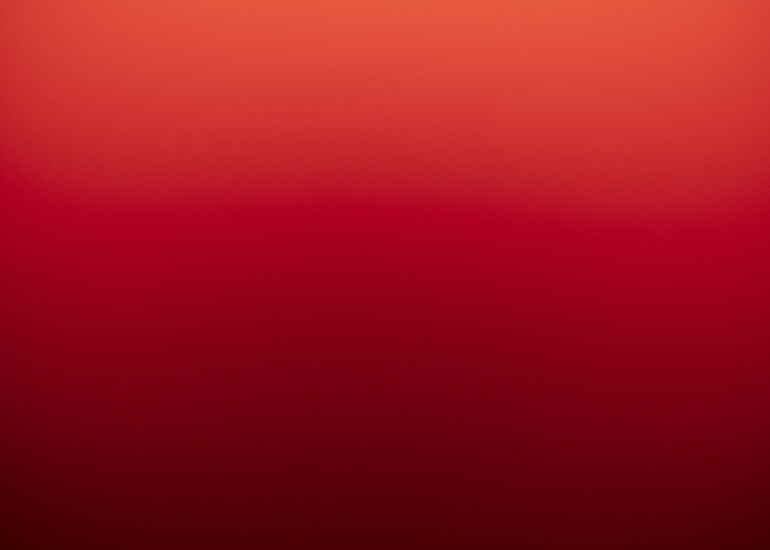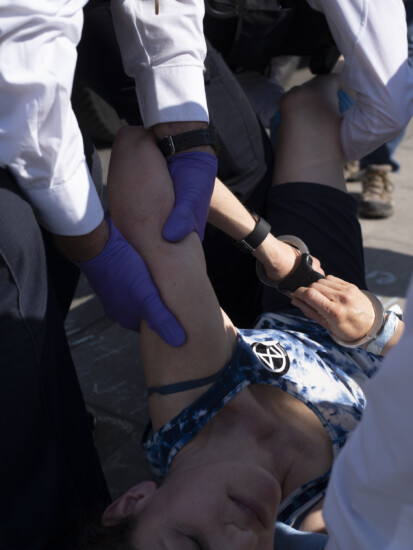 THE EYES #14 
FRACTURE 
ECOLOGY · TRANSITION · HUMANITY
Following our collaboration with SMITH (Transgalactique, 2020), Johny Pitts (B-Side, 2021) and Laia Abril ((AFTER)CARE, 2022), we invited British artist Chloe Dewe Mathews to take over the magazine's content.
For its 14th issue, entitled FRACTURE, Chloe Dewe Mathews invites the readers to explore the intimate link between photography, nature and environmental destruction, to take the time to pause, look, think, experiment and perhaps even act.
Conceived as a humble act of resistance, FRACTURE offers some insights and food for thought, so that we can contribute, in our own way, to the slow transformation of the thudding climate crisis into collective action.
(out on November 14th 2023 – Preview at Paris Photo).
© Tarrah Krajnak 
Automatic Rocks / Excavation                                             
© Anastasia Samoylova 
FloodZone, Blue Velvet Chair
© Anastasia Mityukova, 
Project iceworm
The notion of time is at the heart of this issue: a past with consequences that are more palpable than ever, a present full of questions and actions, and perhaps a future that we hope will be brighter than the one announced.
What is the place of images, photography and film in the face of such urgency? At a time when the present is crumbling and all we have left is our imagination, can artists help us envisage (another) future?
This issue invites us to think about the environment in a global and holistic way. Indeed, this body of work teaches us that we need to think about the climate issue in a global and holistic way. Finally, we hope that this issue of The Eyes, entitled Fracture, imagined as a humble act of resistance, will offer some knowledge and reflections thanks to photography, and perhaps contribute in its own way to the slow transformation of the crisis's low hum into collective action.

TAOUS DAHMANI, PHOTOGRAPHY HISTORIAN AND THE EYES' EDITOR
Chloe Dewe Mathews offers a subjective visual panorama of the environment and activism through a selection of artists and seminal and contemporary books that have inspired it. The portfolios and books presented intentionally cross the mediums of the image: from camera less processes to photography, film and even performance. She enriches her approach by inviting personalities of her choice to share their reflections on these notions embodied in photography.
© Richard Mosse, 
Untitled film still from Broken Spectre
© Nicolas Floc'h 
Mississippi watershed, Red River, Texas                                   
© Jem Southam, 
Seaham Head
© Chloe Dewe Mathews, 
Caspian: The Elements
Big Oil funded and engineered the manufacturing of doubt, and succeeded: the dominant narrative in the media is whether or not there is an environmental emergency. Even when our house is burning. In this climate, the photographic image, in its unique ability to time-travel, and to make connections not always immediately apparent, can contribute to knowledge in ways that are currently overlooked. In its performative and evidentiary potential, coupled with its acknowledged capacity to move us emotionally, is the scope to orient our fractured world towards a kind of ecological justice.

MAX HOUGHTON, WRITER, CONSERVATOR AND EDITOR
© Salome Jashi, 
Taming the garden
13 artists portfolios 
Richard Mosse (IRL)
Tarrah Krajnak (PE/USA)
Jem Southam (UK)
Taloi Havini (PG)
Anastasia Mityukova (RUS/SZ)
Andy Sewell (UK)
Nicolas Floc'h (FR)
Grace Ndiritu (UK/KE)
Omar Victor Diop (SEN)
Mary Marttingly (USA)
Salomé Jashi (GE)
Chloe Dewe Mathews (UK)
Anastasia Samoylova (RUS /USA)
5 Artist Books
Lucas Leffler (BE)
Luce Lebart (FR)
Manon Lanjouère (FR)
Garteh Philipps (UK)
Zindzi Zwietering (NL)
Section : Practical thinking
Photographers Anne-Lou Buzot, Lia Giraud, Mélanie King, Almudena Romero, Sustainable Darkroom explore their practice in the section dedicated to sustainable techniques.
Texts & Conversation
Introduction : Taous Dahmani
Folios Introductions : Jilke Golbach, curator
Conversation : Artist Tarrah Krajnak in conversation with Chloe Dewe Mathews
Essay from british curator and editor Max Houghton 
about chloe dewe mathews
Chloe Dewe Mathews is a photographer based in St Leonards-on-Sea. After studying fine art at Camberwell College of Arts and Oxford University, she worked in the film industry before devoting herself to photography.
Her work is internationally recognized, having been exhibited at the Tate Modern, Irish Museum of Modern Art, Museum Folkwang and Fotomuseum Antwerp, and published in numerous newspapers and magazines such as the Guardian, New Yorker, Financial Times, Harpers and Le Monde.
Chloe Dewe Mathews has published several books, including: "THAMES LOG" (Loose Joints / Martin Parr Foundation 2021), "Caspian : the Elements" (Aperture / Peabody Museum Press, 2018), "In Search of Frankenstein – Mary Shelley's Nightmare" (Kodoji Press, 2018), "SHOT AT DAWN" (Ivorypress, 2014), "Sunday Service" (Tate, 2014).