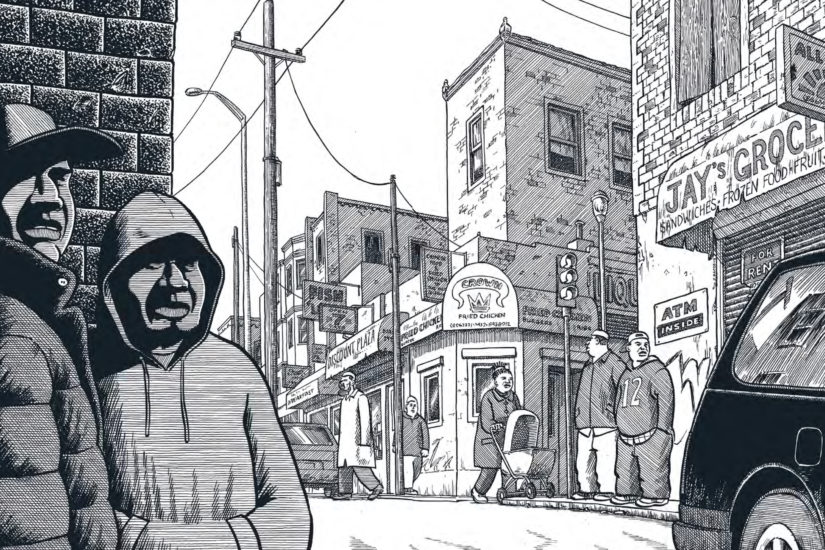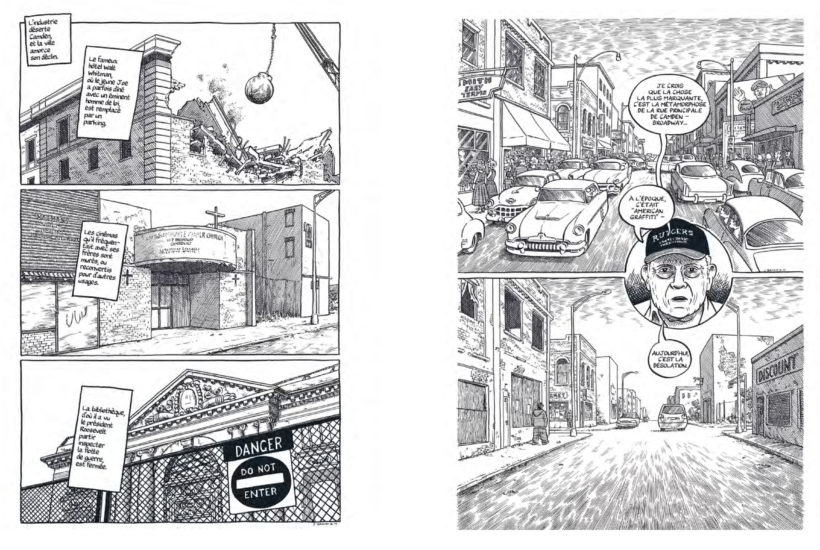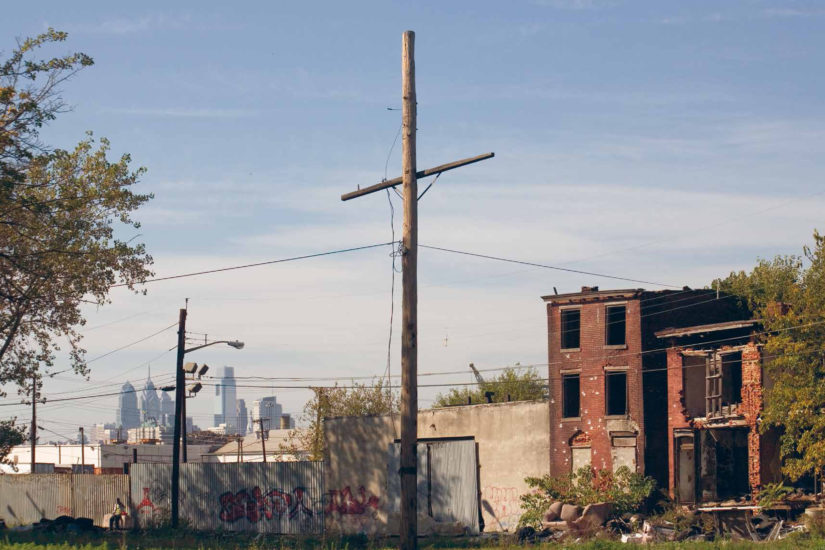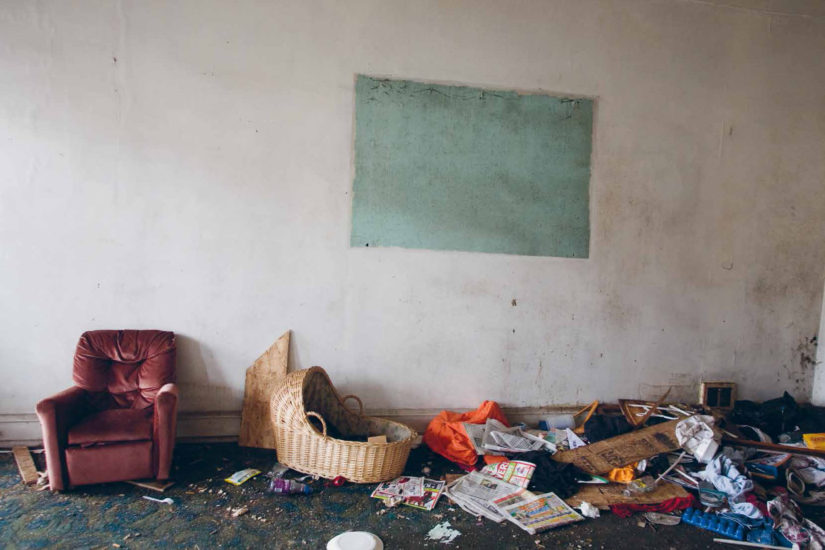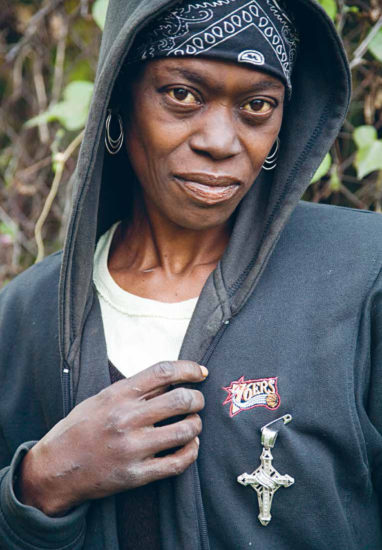 Portfolio, The Eyes #8
15/11/2018
Camden
Photos / Jean-Christian Bourcart
Drawings / Joe Sacco. Texts / Chris Hedges
In their book Days of Destruction, Days of Revolt, journalist Chris Hedges and cartoonist Joe Sacco meet Americans who live in areas affected by a ruthlessly capitalistic system. They lead us to the dark spaces where society's rejects survive in the United States. In five chapters, they describe the economic, social and environmental disaster caused by the over-exploitation of land and man.
The second chapter deals with the decline of the city of Camden, New Jersey. In the outskirts of Philadelphia, the city is nothing but a field of ruins in the hands of gangs and drug trafficking since the departure of the big industries. A descent into hell since the 1950s, to which corrupted politicians have mostly contributed by accepting bribes and embezzling.
Later, French photographer Jean-Christian Bourcart, who lives in the United States, decided to visit Camden to make up his own mind. His book Camden, which was awarded the Prix Nadar, shows the residents' harsh daily reality in a city that was estimated to be the most dangerous in the USA in 2009 and 2010.

"This is absurd. I was just searching the web for the most dangerous city in the USA. I wanted to discover again the strange energy that you fell in a place where the rules and social constraints are weakened or removed." This is how the photographer begins the presentation of his series. And later: "A sense of freedom mixed with danger. I wanted to know if it was still possible to connect with other people, no matter the distance, their appearance. Camden, New Jersey, two hours away from the city of New York and across Philadelphia, was at the top of the list. I discovered the face of ordinary poverty hidden behind the stigma and the stereotypes. People in Camden are tough but their laughter is sincere. After being robbed by a prostitute, she gave me a ten-dollar bill so I could return home."
Widely awarded and published, these graphic and written, then photographic stories seem very complementary and constitute strong vectors for a reality ignored by the powerful and abandoned by the media. Eschewing preconceptions and lifting the walls between schools, the dialogue suggested between these different forms of writing
is part of our search for new formats able to stimulate and focus citizens' attention on the world's true faces.