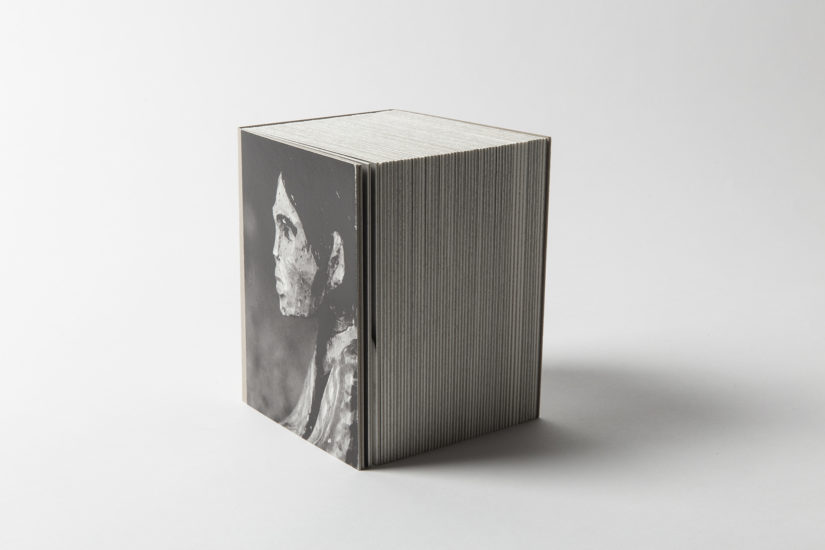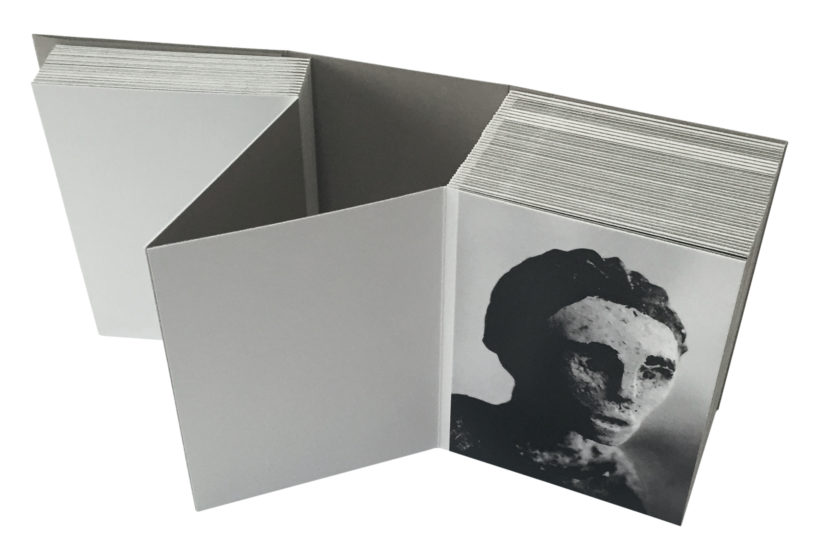 D'ARGILE
Artist's object by Laurence Leblanc created for the Prix Niepce Gens dImages 2016. It was conceived around the series "D'ARGILE", the result of meticulous photographic work, taking as its subject small clay figurines modelled to bear witness to the atrocities of the Cambodian genocide. The artist uses the principle of reversal of scale and seriality to make these faces smaller than the thumbnail of the hand, real portraits.

Yet, in order to question the value of a unique and singular life in this atrocity of numbers, Laurence Leblanc does not give in to the systematism that characterizes mug shots and plays with a renewed photographic device. The appearance of an oversized human hand or the vision of two figurines seeming to support each other are as many salient images that question differently.
Download the artist file
Accepte-le – Un album portugais 1919-1979 (collector's edition)
"Accepte-le - Un album portugais 1919-1979" is the album of photographs of a fictional Portuguese family created from scratch by photographer Céline Gaille.
Edition of 15 copies.
1000€