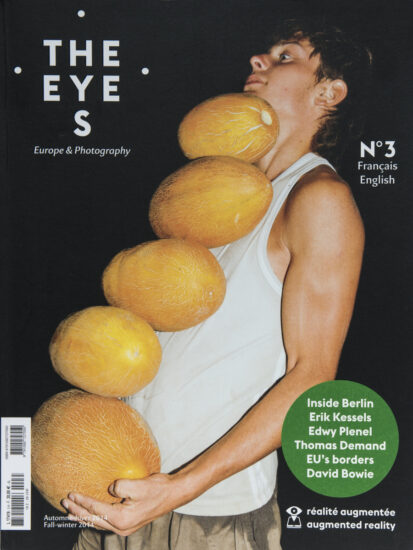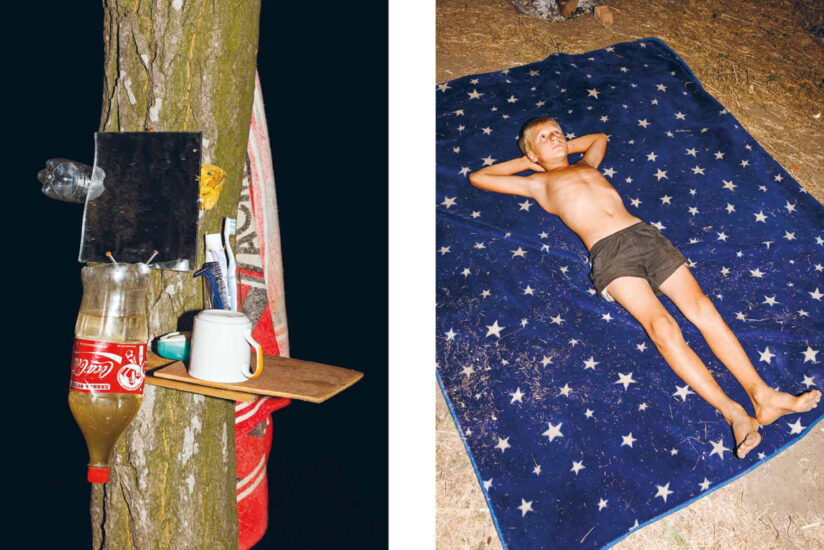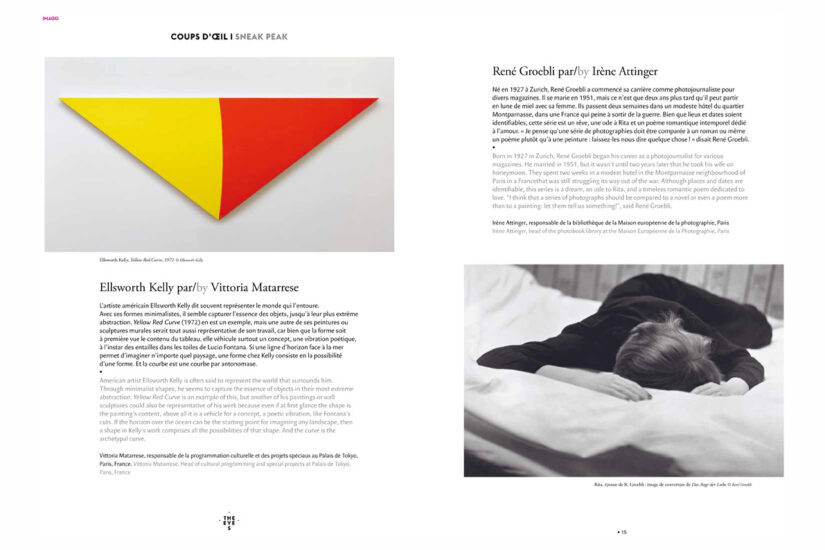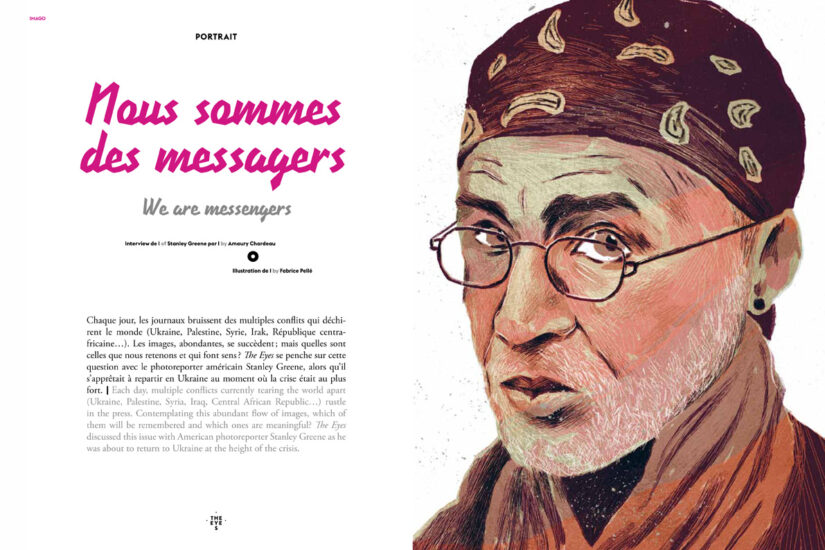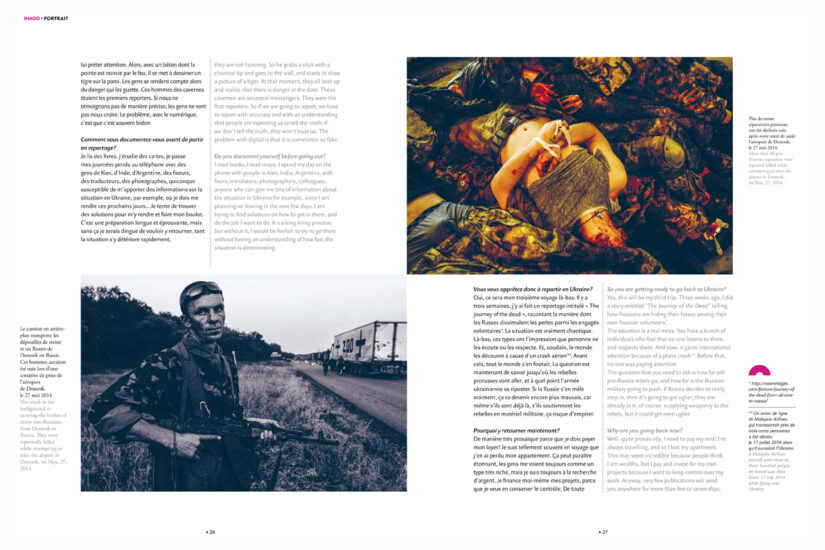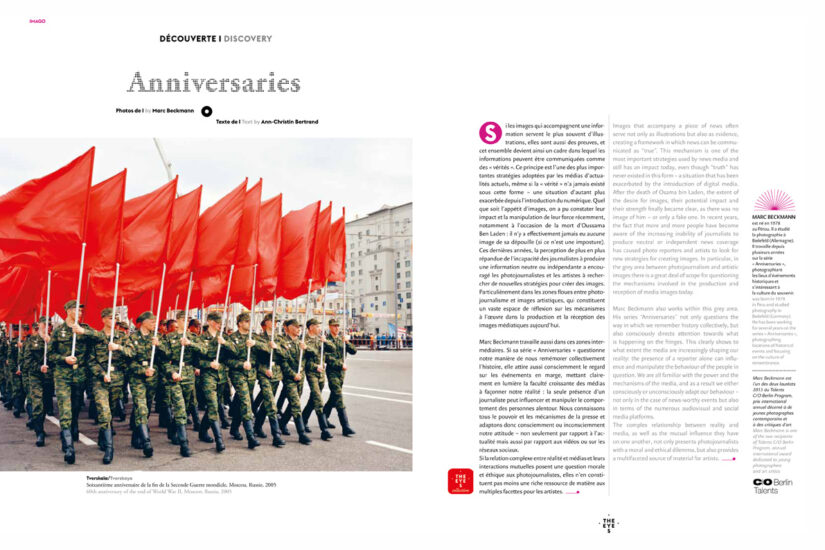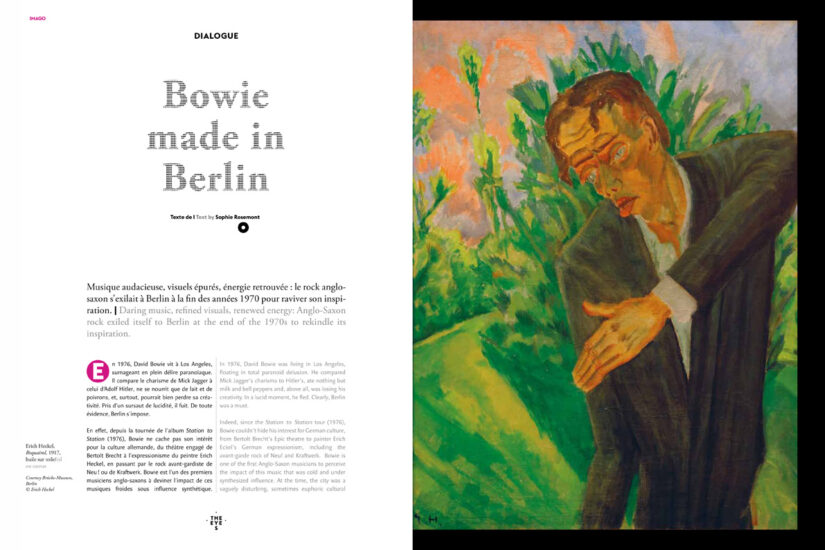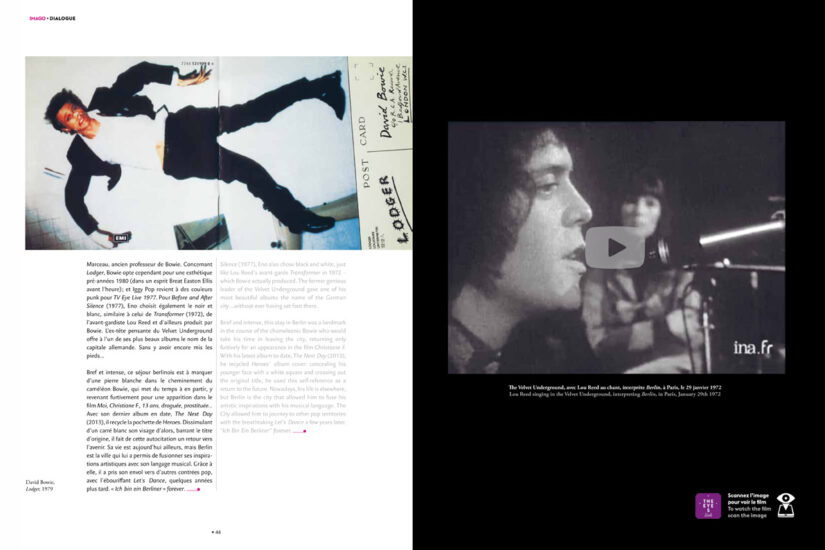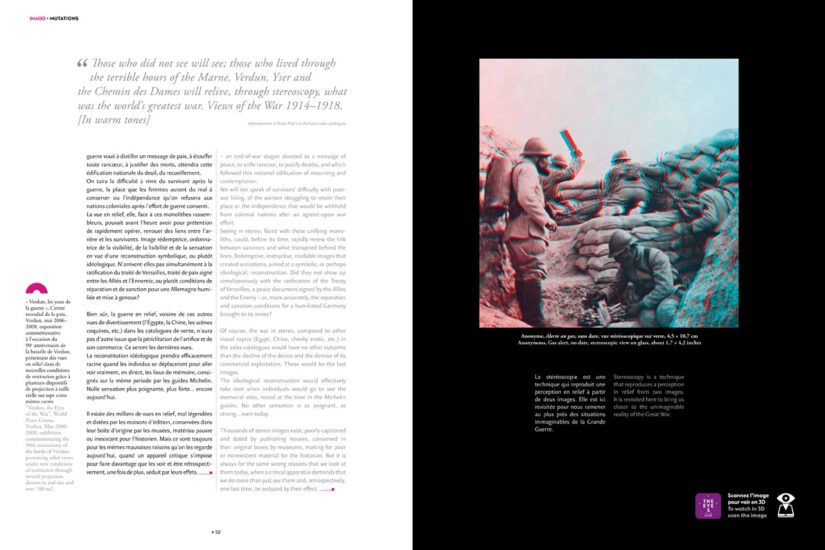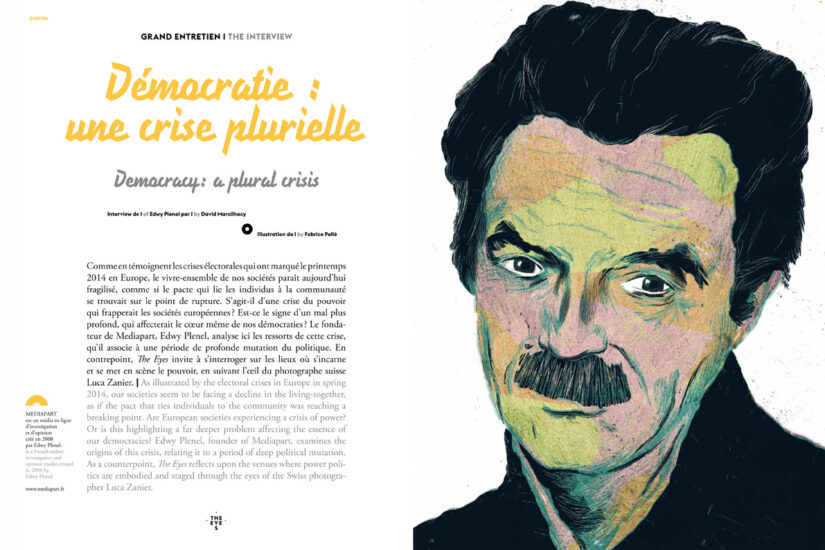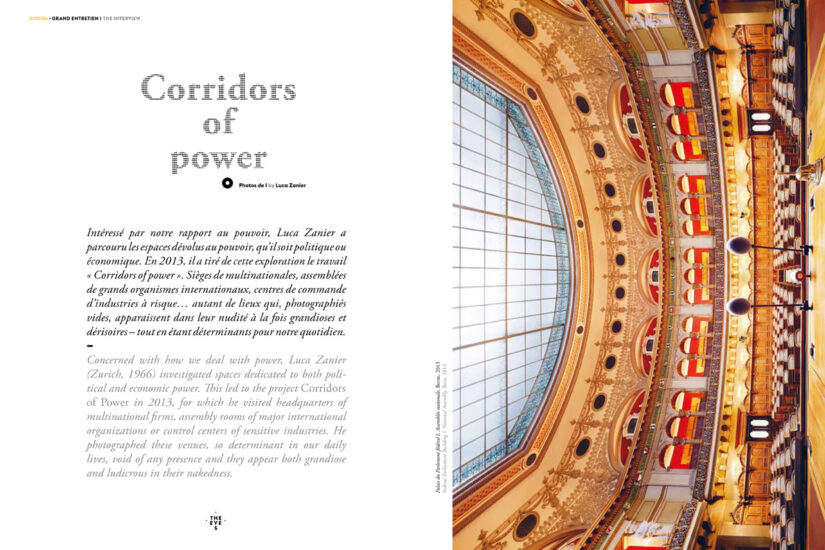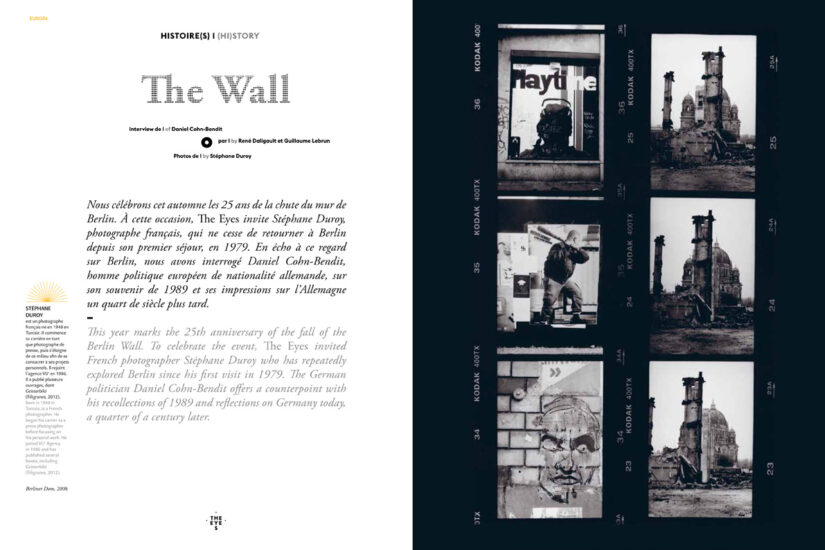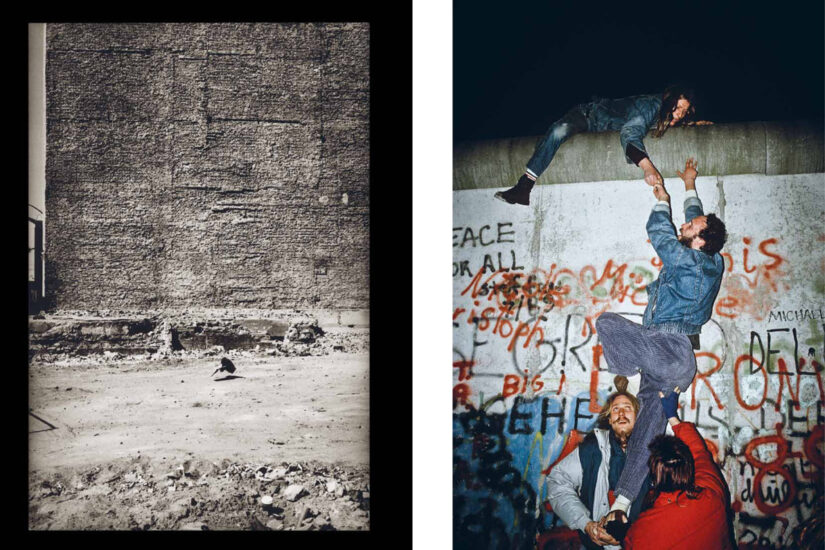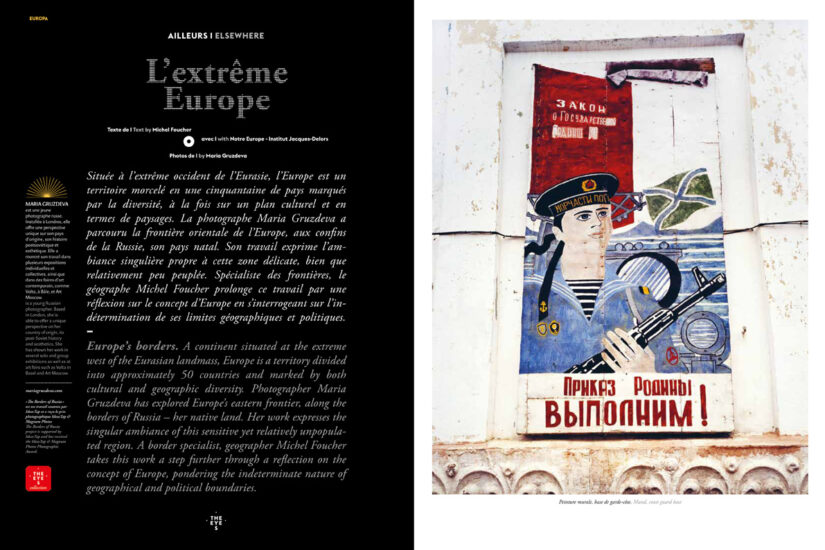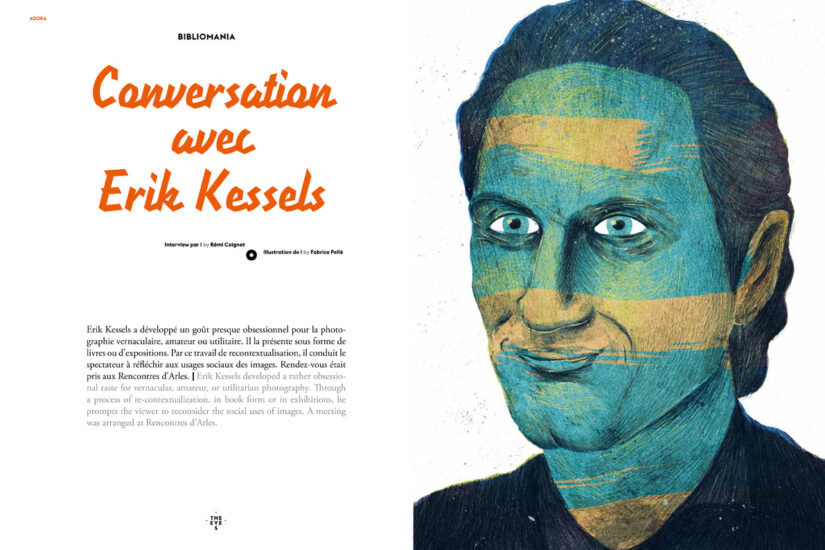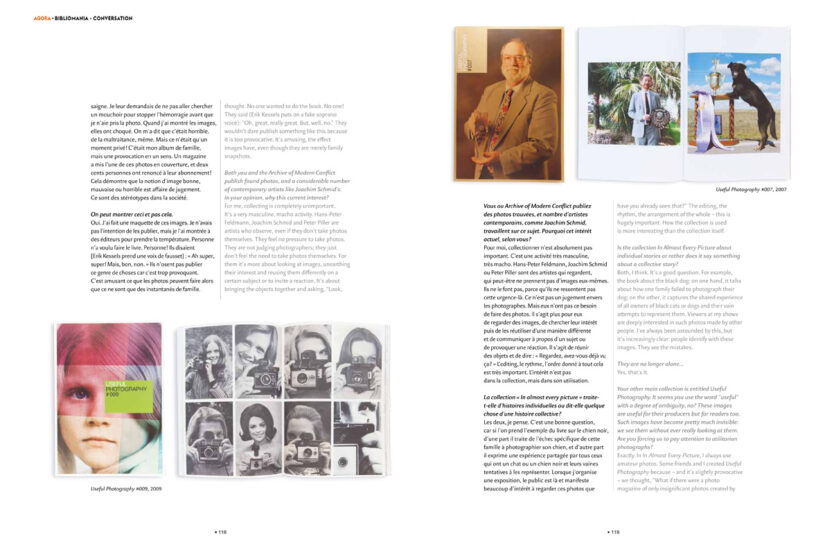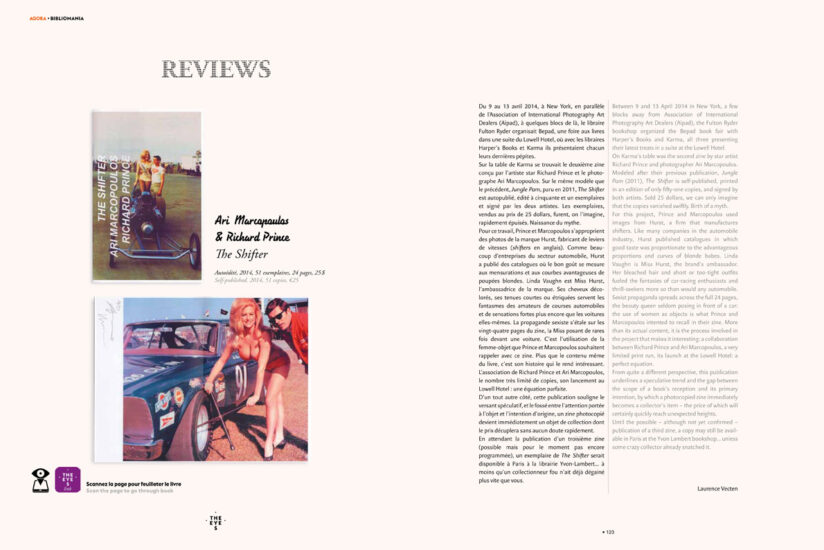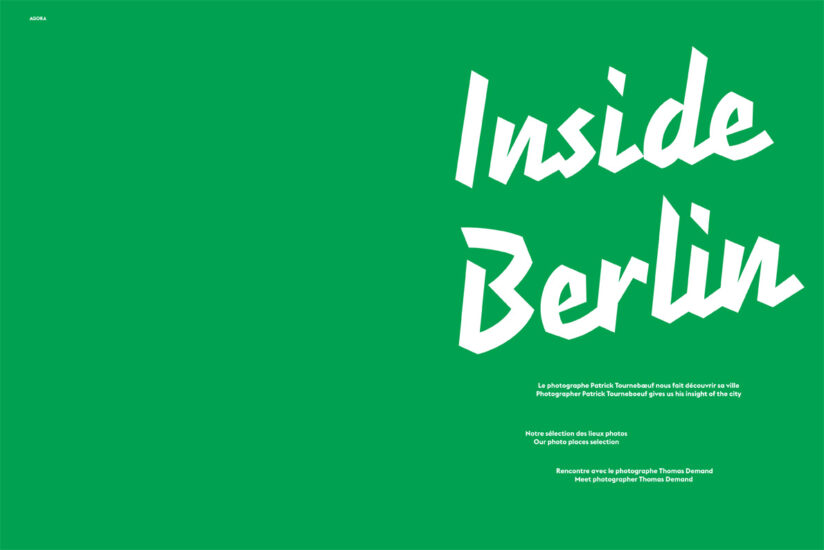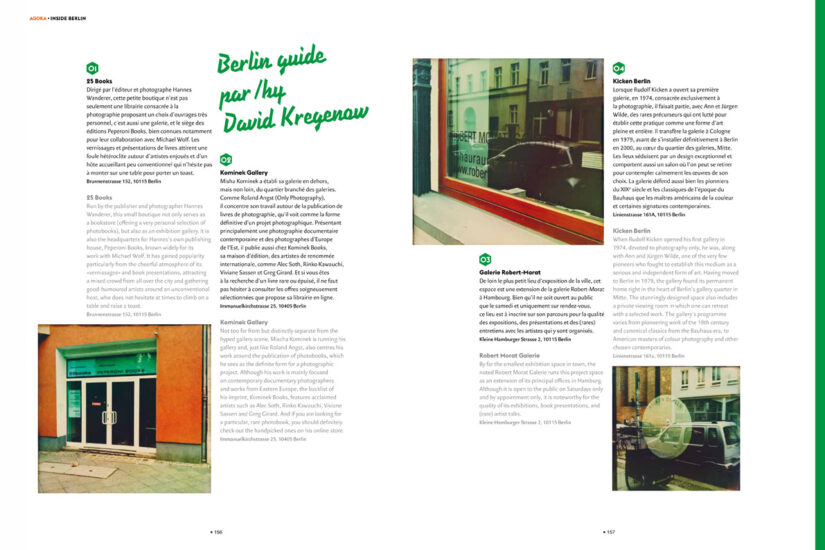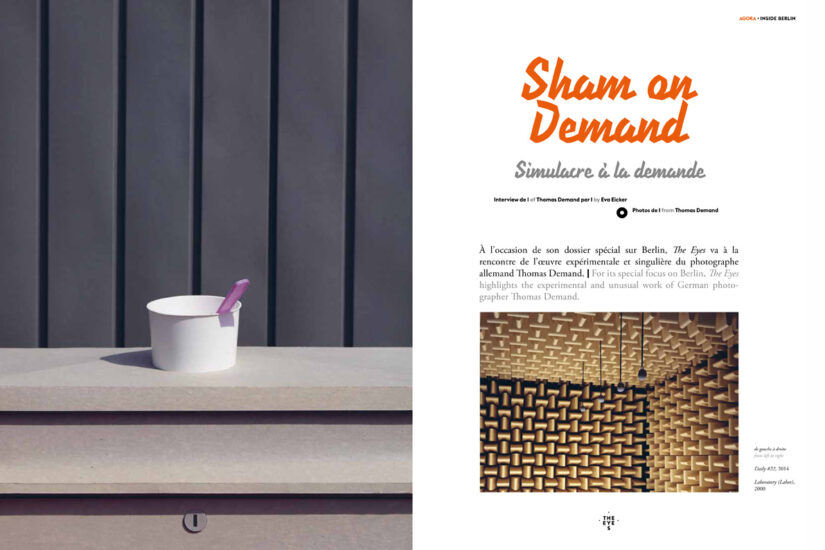 the eyes #3
Editorial
En France, c'est désormais l'image du chaos qui domine. celui d'un pouvoir qui, impuissant face à la menace de récession, abandonne une à une ses promesses et doit composer avec un rejet crois- sant de la politique d'austérité. l'Europe, quant à elle, se voit bousculée par le phénomène populiste et demeure incapable d'agir uniment sur la scène internationale. Il n'y a pourtant là aucune fatalité. Dans un contexte de mondialisation, le continent européen a vocation à affirmer sa différence, fondée sur le dépassement de nos conflits passés.
En cette année de commémoration des grands conflits du XXe siècle et de la chute du mur de Berlin, The Eyes se penche sur l'histoire de ces peuples qui gardent endormis – au moins pour un temps – leurs vieux démons. Dans cet esprit, nous suivons le parcours que le photographe stéphane Duroy mène dans Berlin depuis 1979, où passé et présent s'entremêlent. En rapprochant nos lecteurs de repères européens fondamentaux, nous visons une Europe libre, généreuse et confiante.
Le spectre de la crise qui hante le Vieux continent invite à relire le testament spirituel et politique de la philosophe simone Weil, qui, en 1943, au cœur de l'effondrement de l'Europe, proposait un Prélude à une déclaration des devoirs envers l'être humain : une pensée exigeante pour les générations futures en temps de crise.
Les Européens gagneraient à se rapprocher, à partager leurs défis et leurs doutes, à réinventer un projet commun. sur le terrain des idées, dans son livre Éloge de l'anormalité, Matthieu pigasse propose par exemple un « new deal » pour la France qui reposerait sur les « 3 E », trois réformes impé- ratives à mettre en œuvre : faire l'Europe, réformer l'État et donner envie. En Italie, Matteo renzi modernise l'État et redonne corps à la politique et à la démocratie. sur le terrain des images, des photo- graphes comme Marc Beckmann en Allemagne, Kirill Golovchenko en Ukraine ou Maria Gruzdeva en russie jettent un regard neuf sur nos territoires, nos cultures et notre histoire. partout en Europe, nous sommes nombreux à l'écoute de ceux qui sauront porter ce projet d'avenir dans lequel les Européens pourront se refléter, partager leurs ressources et se projeter.
---
Sommaire
IMAGO

COUPS D'ŒIL

Attila pocze
Irène Attinger
Maria de Medeiros
Sebastian Hau
Vittoria Matarrese

PORTRAIT 

Nous sommes des messagers

avec Stanley Greene

DÉCOUVERTE

Anniversaries

Marc Beckmann

Talent C/O Berlin

DIALOGUE

Bowie made in Berlin

WORK IN PROGRESS

Accords photographiques

Prix Swiss Life

MUTATIONS

À côté de la plaque

CONCOURS

Concours Instagram avec Sarah Moon

ERUOPA

GRAND ENTRETIEN

Démocratie : une crise plurielle

avec Edwy plenel

PORTFOLIO

Corridors of power

Luca Zanier

HISTOIRE(S) 

The Wall

Stéphane Duroy
et Daniel Cohn-Bendit

Ostkreuz

Berlin est difficile à appréhender

AILLEURS

L'extrême Europe

Maria Gruzdeva

AGORA

BIBLIOMANIA

Conversation avec Erik Kessels

Reviews

Laurence Vecten
Russet Lederman
Rémi Coignet
Jeffrey Ladd
Marc Feustel

COULISSES

The Photobook Museum

avec Markus Schaden

COLLECTION 

Arthur de Ganay

INSIDE BERLIN

L'esprit de Berlin

avec Patrick Pournebœuf

Photo city guide

par David Kregenow

Simulacre à la demande

avec Thomas Demand

RENDEZ-VOUS

European Month of Photography Berlin

Soulèvements et utopies

avec Franck Wagner

MONDE DE L'ART

Paris Photo en mode VIP

avec Damien Thomasse

Sotheby's

avec Simone Klein

INSOLITE

Duck

avec Olivier Cablat
---
CONTRIBUTEURS
Irène Attinger

Responsable de la bibliothèque de la Maison européenne de la photographie, Paris.

Ann-Christin Bertrand

Conservatrice de c/o Berlin et responsable du programme c/o Berlin talents.

Christian Caujolle

Fondateur de l'agence et de la galerie VU'. Fondateur et directeur artistique du festival photo phnom penh, critique et commissaire d'expositions indépendant.

Amaury Chardeau

Animateur et producteur à France culture

Eva Eicker

Commissaire du Deutsche Börse photography prize à la photographers' Gallery de Londres.

Sonia Floriant

Sémiologue de formation, enseignante à l'école Média Art de chalon-sur-saône en qualité de professeure d'enseignement artistique.

Michel Foucher

Géographe et diplomate, titulaire de la chaire de géopolitique appliquée au collège d'études mondiales à paris.

Sebastian Hau

Directeur artistique du Bal pour les livres de photographie. Il collabore avec yellow Magic, les magazines Foam, Else et Ahorn, la maison d'édition photo-Eye et la galerie temple à paris.

Jeffrey Ladd

photographe et écrivain installé à cologne

Russet Lederman

Cofondateur de 10×10 photobooks et diplômé de la school of Visual Arts à new york.

Pierre Le Govic

Imprimeur et éditeur, fondateur d'out of the phone, première maison d'édition spécialisée dans la photographie « mobile ».

Vittoria Materrese

Architecte de formation, elle dirige aujourd'hui la program- mation culturelle et les projets spéciaux au palais de Tokyo, après avoir été directrice artistique de la Villa Médicis, à Rome.

Maria de Medeiros

Actrice, réalisatrice et chanteuse portugaise

Fabrice Pellé

Illustrateur et graveur, membre de l'Atelier 78 Folies et pas- sionné par la matière imprimée.

Attila Pocze

Fondateur et directeur de la galerie Vintage, à Budapest

Sophie Rosemont

Journaliste à Rolling Stone et Vanity Fair.fr, auteure pour le Dictionnaire du rock, de Michka Assayas.

Gisèle Tavernier

Journaliste spécialisée dans la critique photographique et le marché de l'art, elle aime parcourir le monde en quête de nouveaux talents.
---
Articles sélectionnés