The Eyes Club // Meeting Point #3 // MEP
Club event, Meeting Point / MEP
21/10/2019
MEETING POINT #3
Live Photo Magazine by The Eyes
in French and English
Crossings : The power of the photographer to (by)pass borders
The photographic subject is a point of view, embodied by the identity / history of the photographer. 
How does the personal story influence the photographer's creation? 
In what way does the photographer seize the medium to exchange points of view, to make cultural, intimate, physical crossings,…
How can photography interact with the presence (or absence) of a border?
Meeting Point #3 
Editorial
Around the Walls on the occasion of the 30th anniversary of the fall of the Berlin Wall
Spotlights 
Spotlights : focus on a favorite exhibition / photobook by international experts
Osei Bonsu – Curator of International Art at Tate Modern in London
Marina Paulenka – Unseen artistic director 
Victoria Jonathan – Jimei x Arles festival co-director
Encounters
Encounters on the Crossings thematic  (see here below)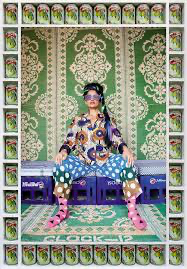 Table 1
Hassan Hajjaj, artist
with
Taous Dahmani, historian of photography and Guest Curator of The Eyes #10 
Table 2
Jane Evelyn Atwood, photographer
with
Vincent Marcilhacy, The Eyes' publication director 
Interlude 
Russet Lederman, co-founder of  10×10 Photobooks project presents
a photobook from the MEP collection 
Table 3 : Camille Lévêque and Ananias Léki Dago 
with
Véronique Prugnaud, The Eyes co-founder