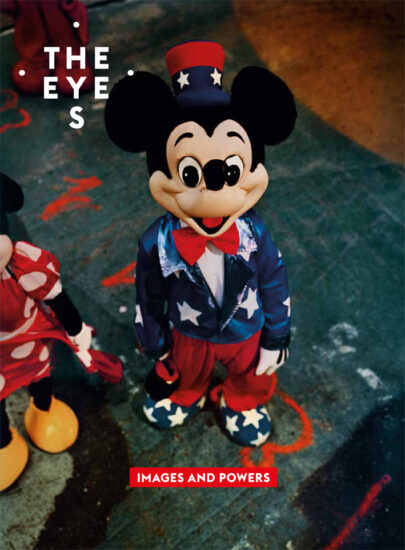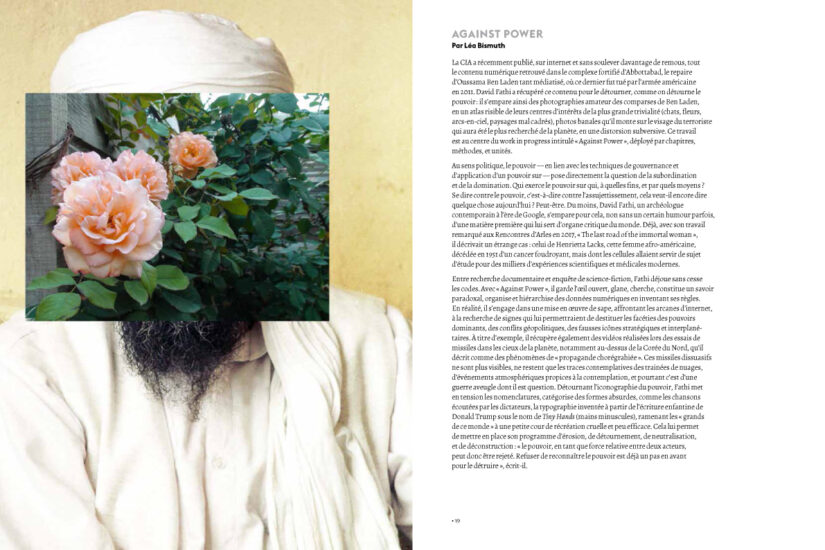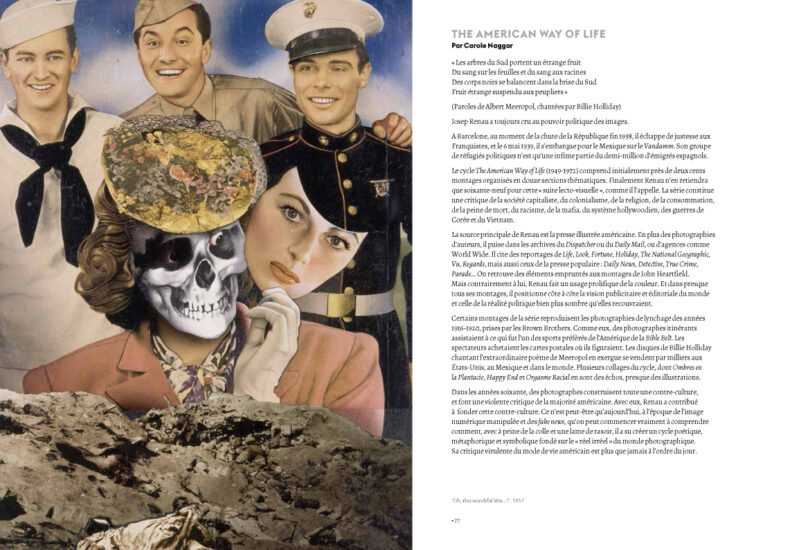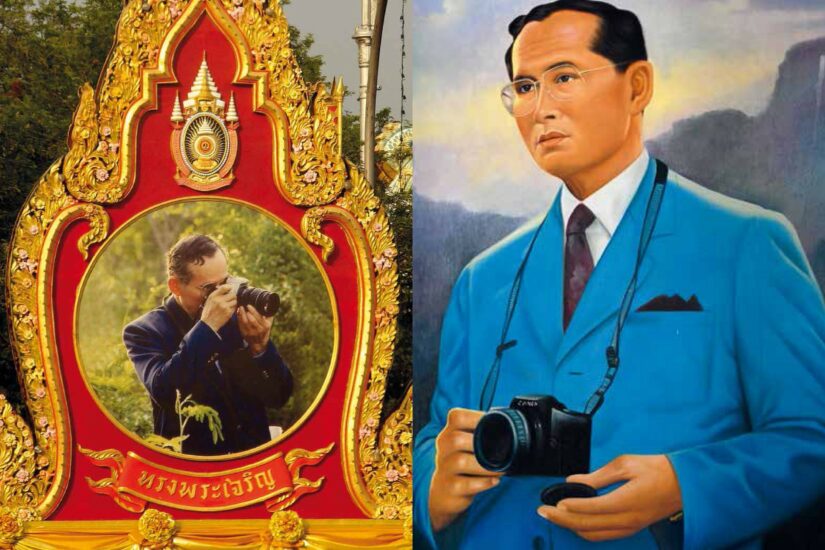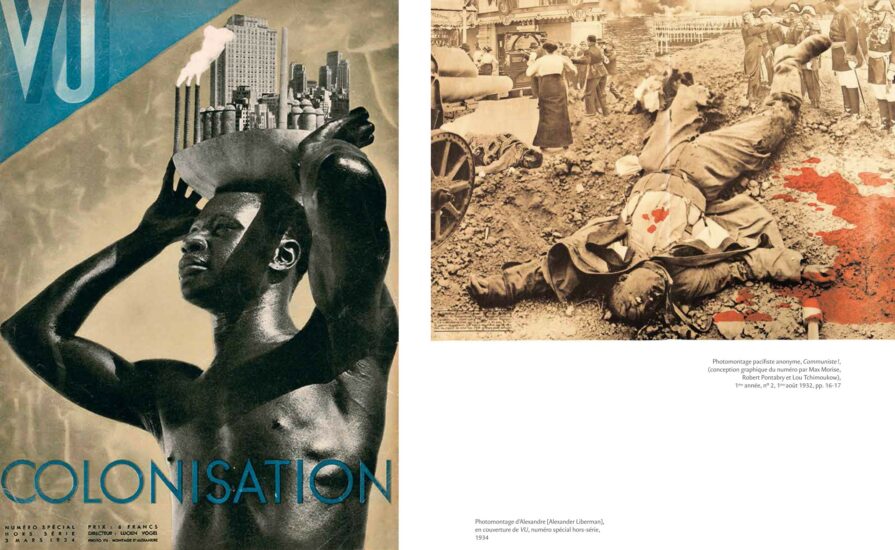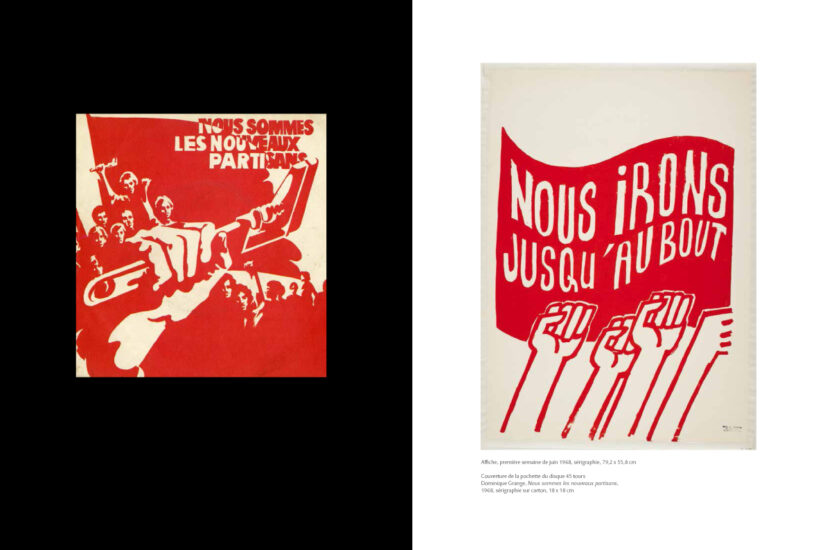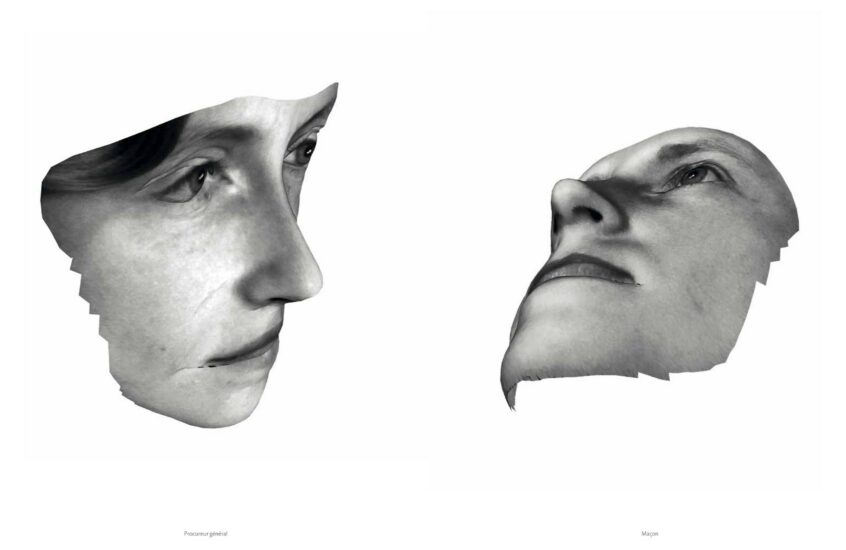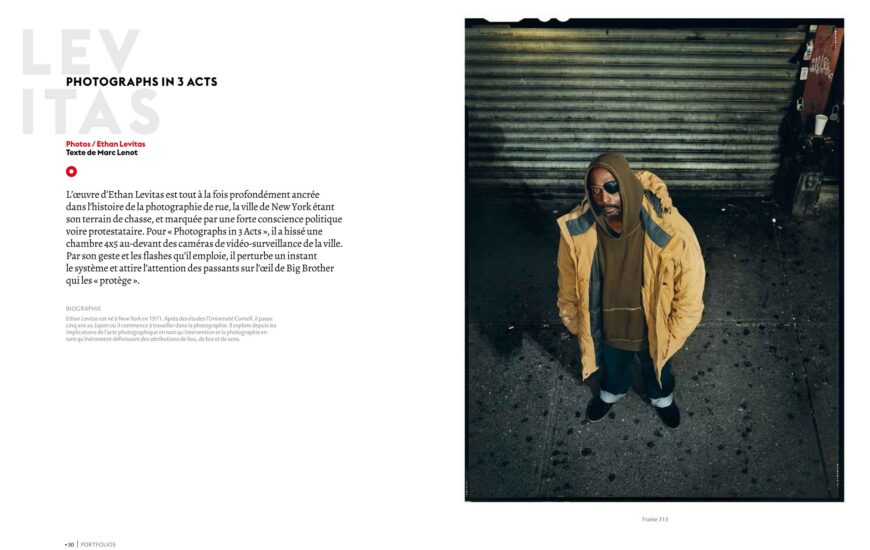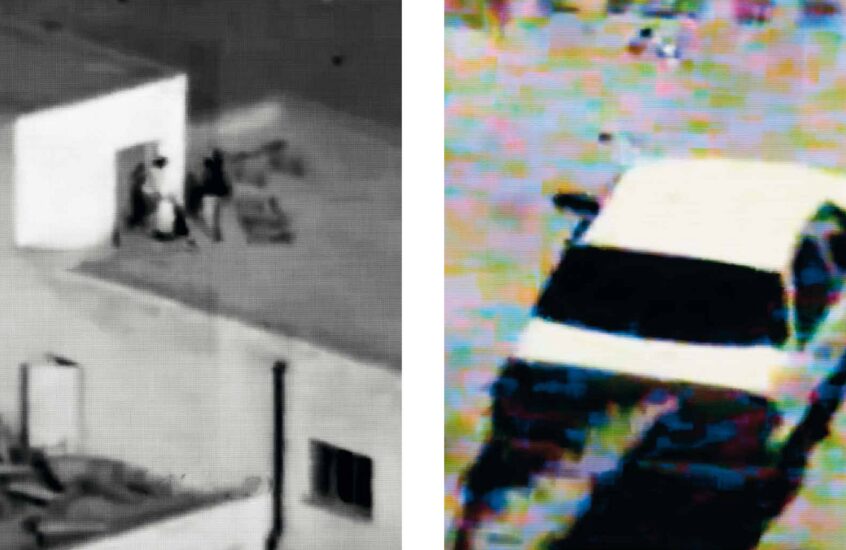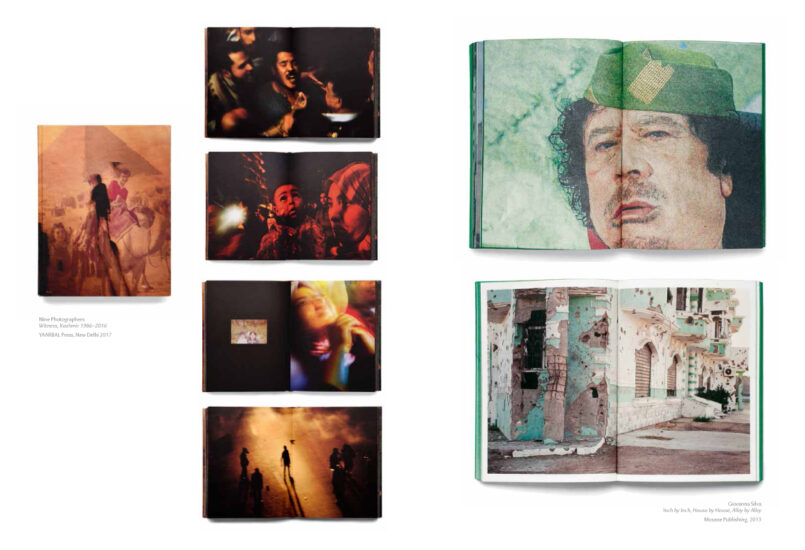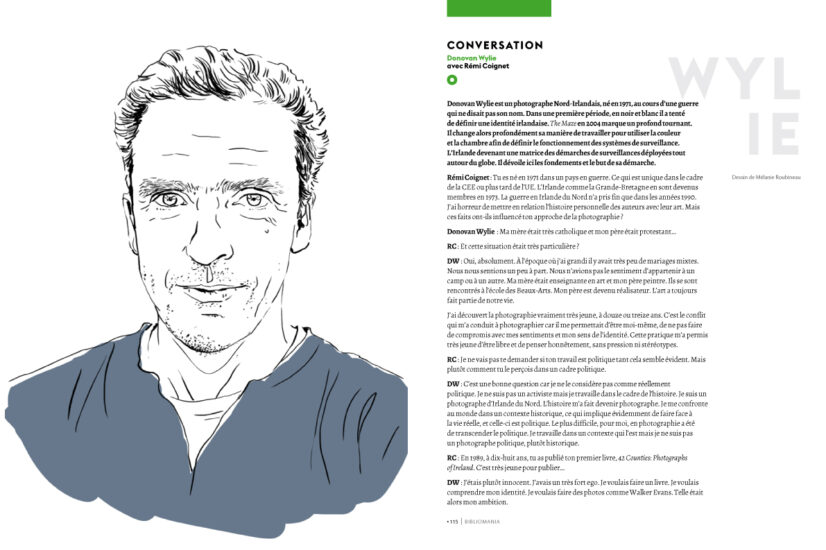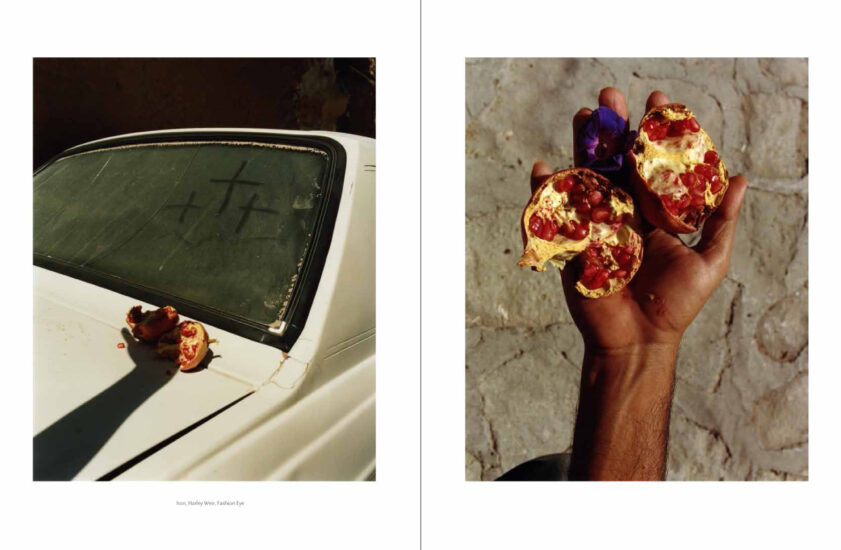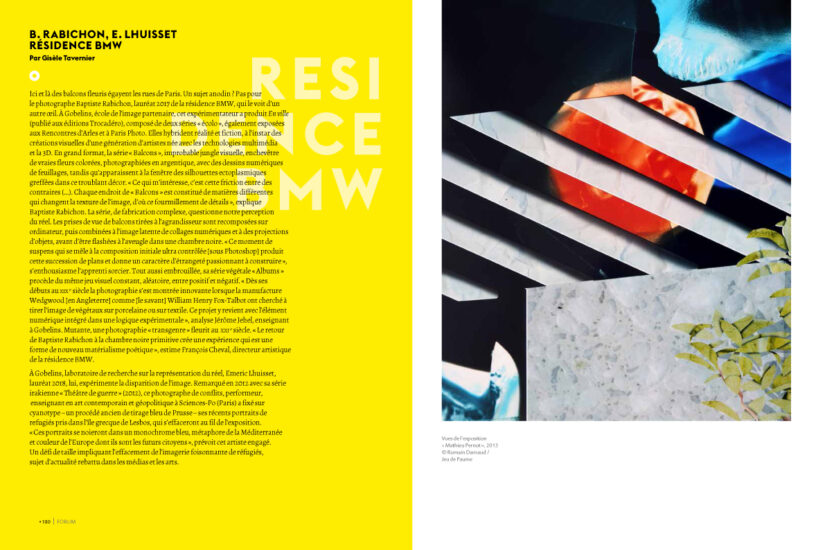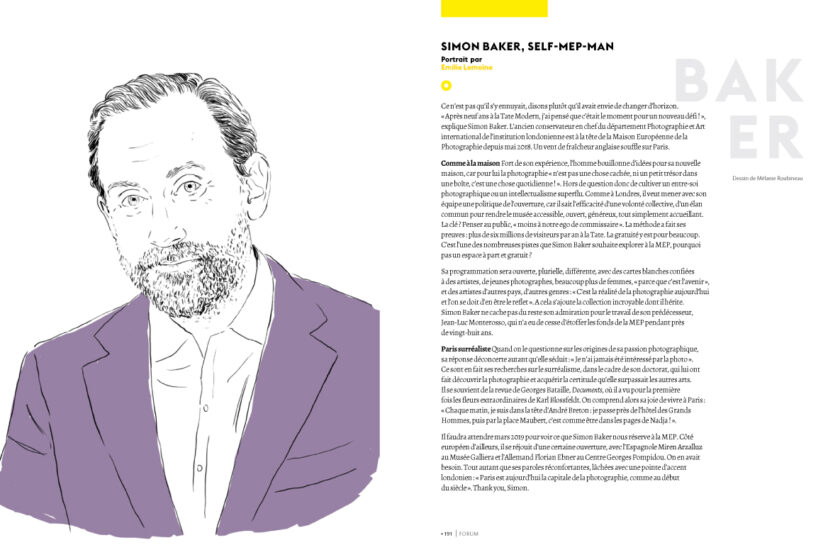 The Eyes #9
Images & Powers
While currently quite topical, the concept of fake news – or biased news – is as old as politics. It could be considered a form of propaganda. In this issue, The Eyes has decided to explore, by necessity only partially (in every sense of the term), the uses of images by the powers that be and the strategies developed by artists to unveil or even denounce them. 
New technologies, video surveillance, facial recognition or even drones, reset this challenge at the heart of public debate. Ethan Levitas in the streets of New York, Clément Lambelet downloading from YouTube aerial images made by the American military, or David Fathi with his new project "Against Power": they all question the practices of the powers that be.
It would be futile to try and understand the present without considering the past. These contemporary acts of resistance enter in dialogue with a graphic series about the years 1968–1974 with anti-Francoist photomontages from the Spaniard Josep Renau, or with excerpts from the exhibition "Photography, Weapon of Class" presented in autumn 2018 at the Centre Pompidou in Paris.
As usual, the Bibliomania section, which values the book as an essential tool for the understanding of photography, explores various past and contemporary experiences with Spanish propaganda books from the 1970s and Los Ultimos Dias Vistos del Rey, the satirical publication by Julián Barón; a long interview with Northern Irish photographer Donovan Wylie, who ceaselessly exposes military surveillance systems around the world; and artist and curator Hannah Darabi presenting the by the"fabrication" of an icon by the Iranian regime. 
"Images & Powers": a lively and collective theme and an invitation to think about our role with images – all of us producers, distributors and receivers. Ethics, aesthetics, politics – three notions dear to Christian Caujolle, our special guest for this issue – are certainly serious avenues to be pursued.
---
SUMMARY
INTRODUCTION

by Christian Caujolle

PORTFOLIOS

Against Power

David Fathi

Suspicious Minds

Viktoria Binschtok

Photographs in 3 Acts

Ethan Levitas

Photographie,
Arme De Classe

Centre Georges Pompidou

Living Photographs

Arthur Mole

Images en Lutte

Beaux Arts de Paris

The American Way of Life

Josep Renau

Spirit Is a Bone

Adam Broomberg & Oliver Chanarin

The King of Photography

Tiane Doan na Champassak

Sorry For Damage Done

Vincent Wittenberg & Wladimir Manshanden

Two Donkeys In a War Zone

Clément Lambelet

BIBLIOMANIA

Conversation

Donovan Wylie
with Rémi Coignet

The Appearance of That Which Cannot Be Seen

Armin Linke

My Birth

Carmen Winant

Brecht War Primer

Bertold Brecht

My Shadow's Reflection

Edmund Clark

Enrique 2012-2018

Alejandro Cartagena

Real Nazis

Piotr Uklanski

Long Live the Glorious May Seventh Directive

Entretien avec Jeffrey Ladd

Protest And Propaganda Books

Dieter Neubert

Los Últimas Días Vistos Del Rey

Julian Barón

Images de Hassan
le Combattant

Hannah Darabi

Small Change : Quand L'autocensure Sur Internet Frôle Le Risible

Erik Kessels

Fashion Eye

Sophie Bernard

JR

Laurie Hurwitz

FORUM

Dorothea Lange

au Jeu De Paume

by Émilie Lemoine

Baptiste Rabichon & Emeric Lhuisset

Résidence BMW
by Gisèle Tavernier

Portraits

par Émilie Lemoine

Nabil Canaan

Marion Hislen

Simon Baker

David Solo

Luce Lebart

Paris Photo : Femmes Photographes

by Gisèle Tavernier

Between Performance
and Photography

by Sophie Bernard

Photographier Paris : Nouveaux Regards Sur La Ville

by Fannie Escoulen, Pierre Hourquet and Anna Planas

Déplacer Les Frontières

by Vivien Marcillac
---
CONTRIBUTORS
Nathalie Amae

Is involved in the foundation of major international art fairs in the fields of publishing, photography, design and primitive arts. Artistic director for galleries and curator, she is currently director of the Alta Volta Agency.

Sophie Bernard

After being chief editor of Images magazine for 12 years, Sophie Bernard is now a freelance journalist and teacher. She has published Rencontres avec Guillaume Herbaut (Filigranes Editions).

Léa Bismuth

Born in 1983, Léa Bismuth is an art critic (AICA), art history teacher and independent curator.

Maria-Karina Bojikian

Head photo editor at Marie Claire magazine.

Christian Caujolle

Former head of photography at Libération, founder of Agence VU, director of the gallery of the same name, Christian Caujolle is today author and independent curator. He is the artistic director of the Photo Phnom Penh festival.

Federica Chiocchetti

Italian author, curator and lecturer specializing in photography. Founding director of the photo- literary platform The Photocaptionist, she teaches at the Paris College of Art.

Hannah Darabi

Iranian Artist-photographer born in 1981 in Tehran, studied at the Faculty of Fine Arts in Tehran, then at the University Paris VIII-Saint-Denis. Now living in Paris, she is developing a work that is largely in line with the urban landscape. Her country of origin remains the main subject of most of her photographic series.

Lilian Engelmann

Art historian, former head of the Frankfurter Kunstverein Museum, and currently director of the nGbK Museum in Berlin since 2015.

Horacio Fernandez

Historian of photography, an exhibition curator and a lecturer in the History of Photography at the Cuenca Faculty of Fine Arts.

Marc Feustel

Author, publisher and curator. He founded the blog eyecurious.com in 2009.

Alexia Guggémos

Chasing images and talents on Instagram, Alexia Guggémos is an art critic specializing in digital art and contemporary photography. In 1996 she created the first virtual museum on the internet, the Musée du Sourire.

Jeffrey Ladd

American photographer and writer living in Germany. He co-founded Errata Editions.

Russet Lederman

American author and media artist. She is a co-founder of 10×10 Photobooks and teaches at the School of Visual Arts in New York.

Émilie Lemoine

Independent journalist, author and doctor in English Studies.

Marc Lenot

Writer, critic and author of the blog Lunettes Rouges.

Marta Martin-Muñez

PhD in Communication and a degree in Advertising and Public Relations and Audiovisual Communication from the Universitat Jaume I. She studied photography at the BlankPaper School.

Carole Naggar

Writer and photography historian. Among her recent publications are: Magnum Photobook (Phaidon, with Fred Ritchin), Saul Leiter: In My Room (Steidl) and Inge Morath, An Illustrated Biography (series editor Prestel & Magnum Foundation).

Dieter Neubert

He has studied visual communication at the University of Kassel and is the Founder and Director of the Kassel Fotobookfestival and Founder of the Kassel Photobook and Dummy Awards. He is also the chief editor of the monographic magazine PHOTOPAPER.

Christian Omodeo

Interested in urban cultures for 10 years, after studying the history of art between Italy and France. He is currently launching a bookshop devoted to urban cultures in the Oberkampf district of Paris.

Javier Ortiz-Echague

Has a degree in Art History and a PhD in Information Sciences from Madrid Complutense University. He is currently professor at Navarra University.

Gisèle Tavernier

Independent journalist specializing in photography critique and the photography market.

Pascale Le Thorel

Curator and art critic. She is the director of the books' editions of the Ecole Nationale Supérieure des Beaux-Arts

Eyal Weizman

Architect, professor of spatial and visual cultures and director of the Centre for Research Architecture at Goldsmiths, University of London.

Paul Wombel

Independent curator. He writes on photography and technology, and lives in London. Between 2011 and 2014, he was the artistic director of the photographic mission on the French landscape, France (s) Liquid Territory.
---
selected articles