CROSSINGS
Guest Curator  / Taous R. Dahmani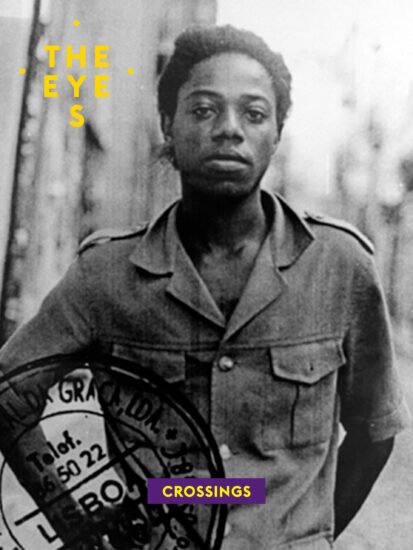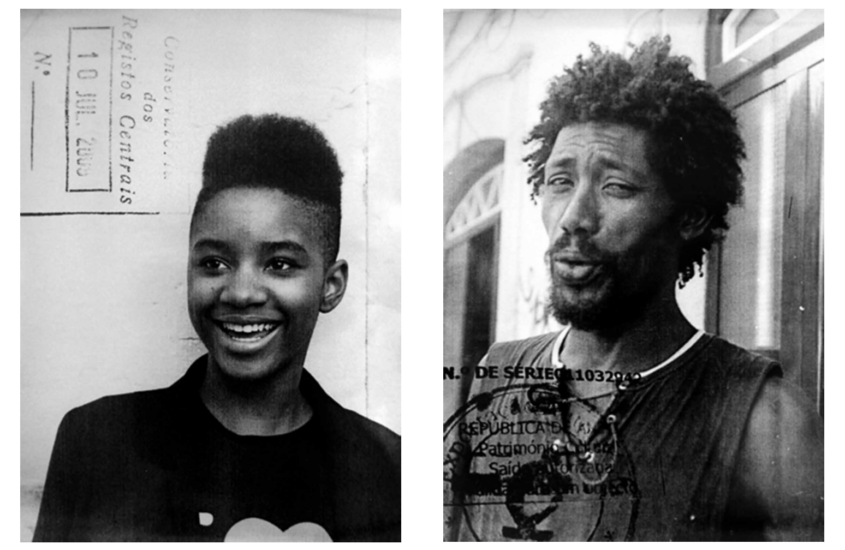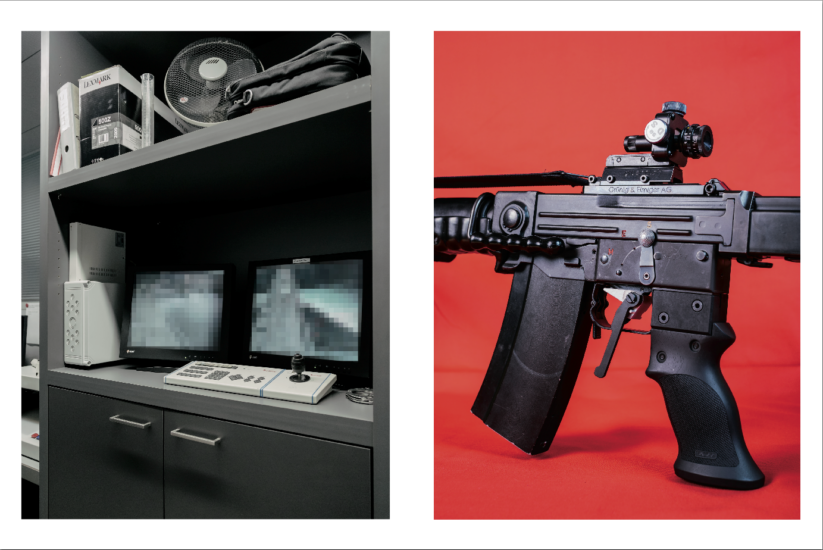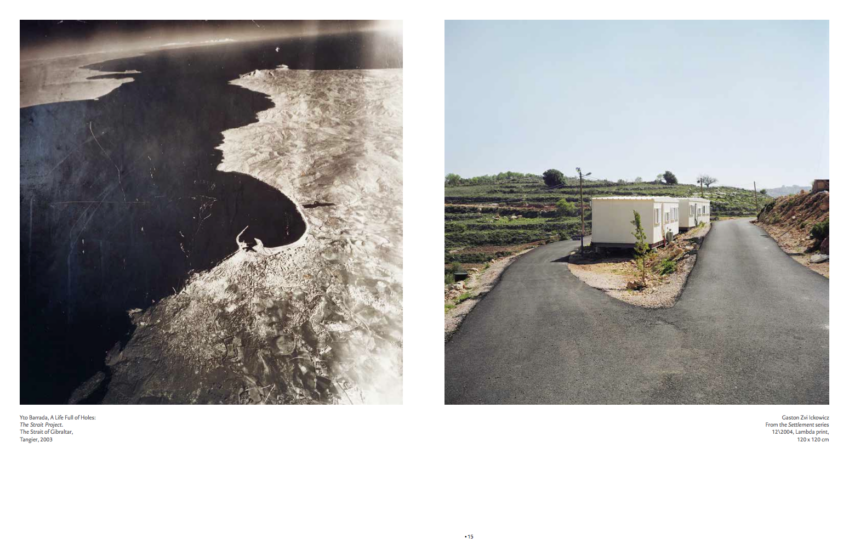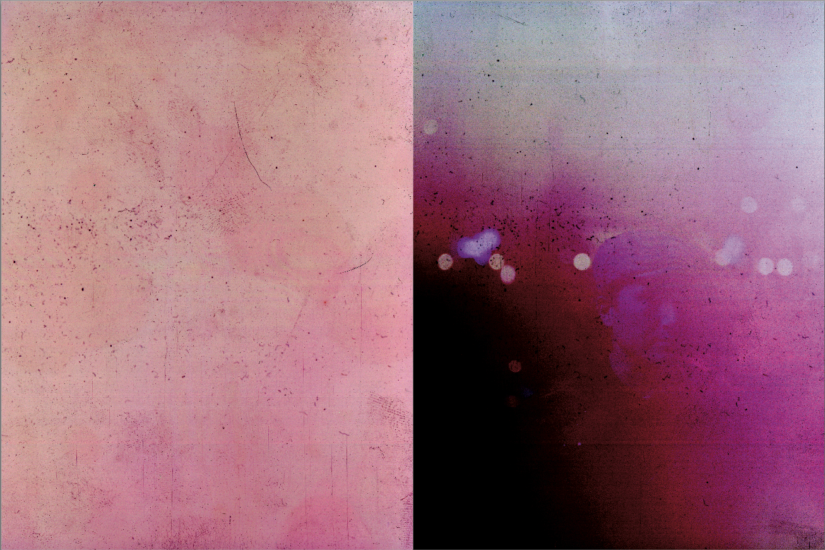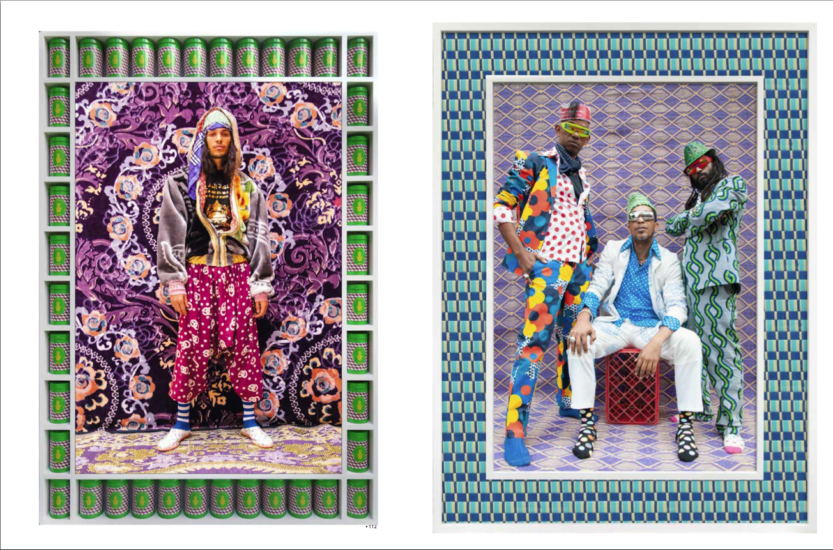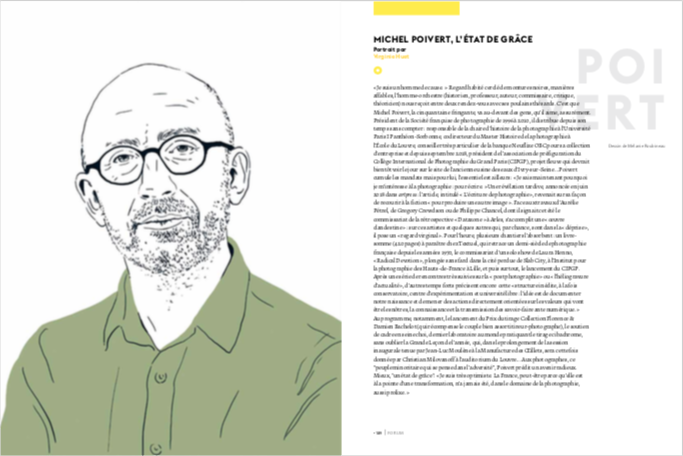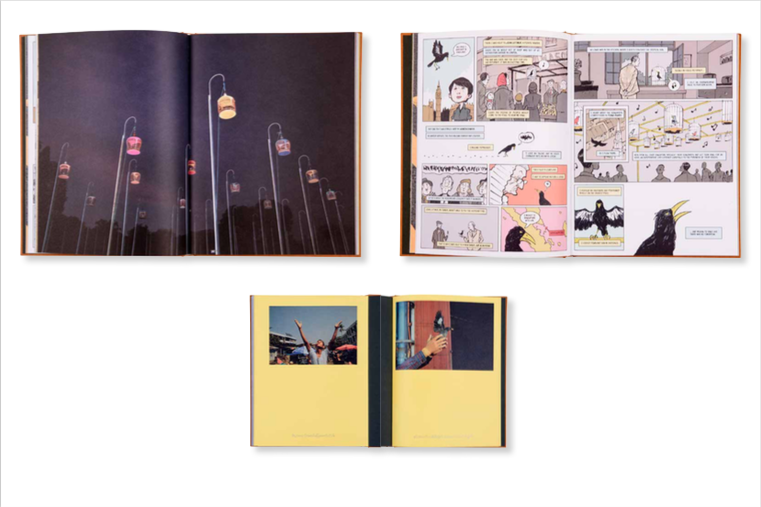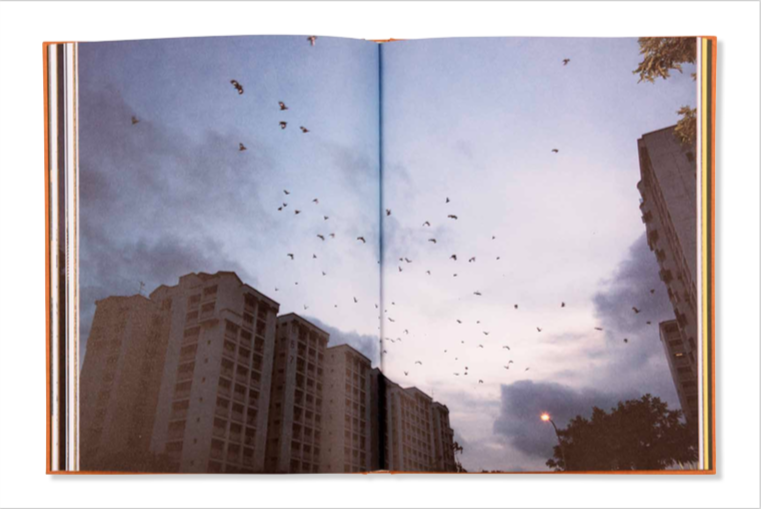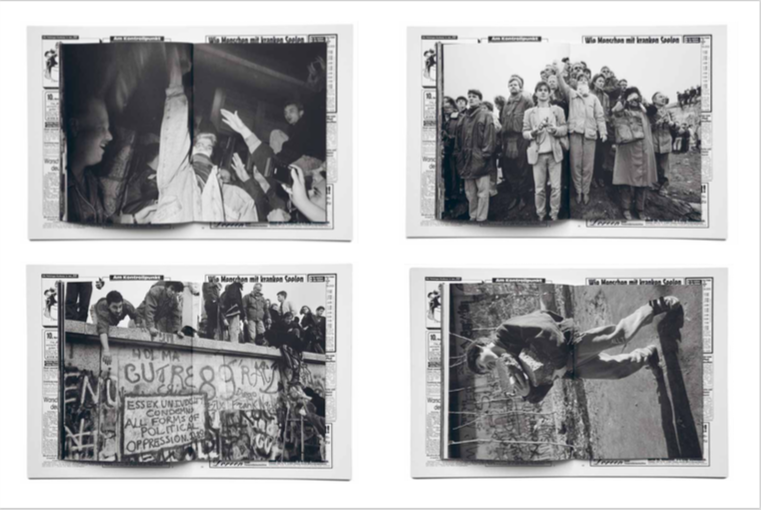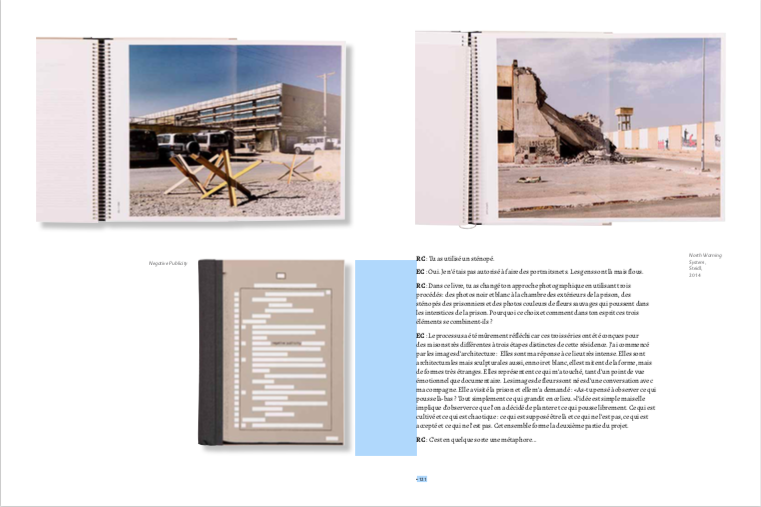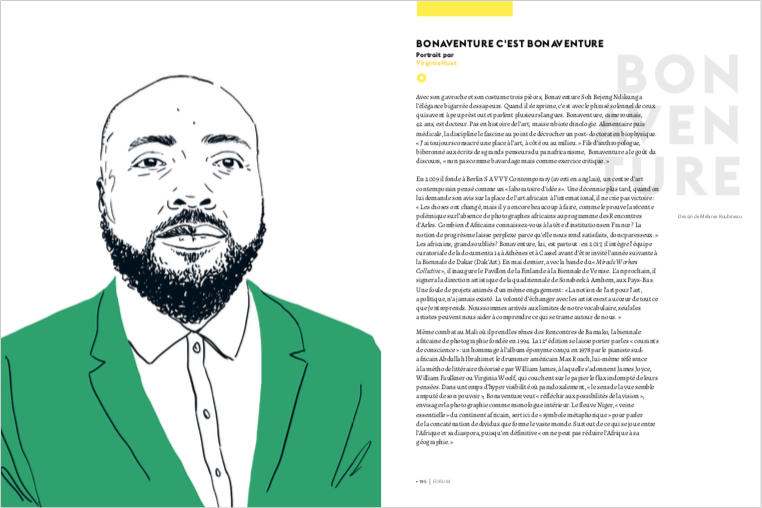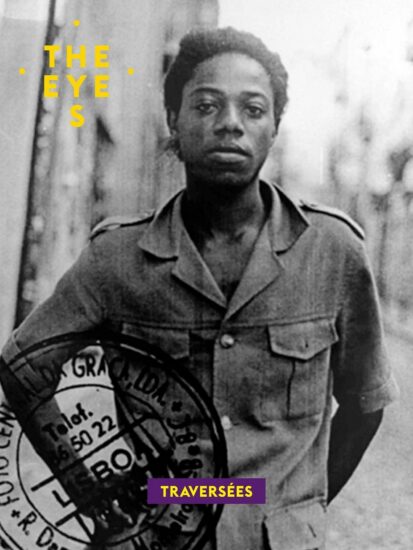 THE EYES #10
CROSSINGS
Built around the theme of "crossings", those that hamper and those that bind, this edition gathers 10 portfolios and shines a light on the same number of photography books to help us towards a better understanding of a question that is at the heart of current events
In November 2019 Europe celebrates the 30-year anniversary of the fall of the Berlin Wall, an event that in its time symbolized hope, a  sign of a new freedom for all nations. And yet today, there is an ever-increasing number of walls dividing us. In 1989 there were 11 such walls in the world; there are now 65, of which more than a dozen have sprung up since 2010. Since 1991, 26,000 kilometres of new international borders have been created, and these ideological ramparts now span 40,000 kilometres overall.
From the very beginning of photographic history, explorer-photographers have sought to demonstrate that national and geographic borders are always  pushed  further. Inevitably, photographers were intrigued by these lines of separation: borders are material and emblematic outlines that question photographers and challenge their ability to portray, explain and deconstruct physical, judicial and dogmatic separations.
For this 10th edition of  The Eyes, we have chosen to address the issue of the space these limits occupy in a world that is animated by both the need and the temptation to cross. Here, photographers show the multitude of cuts, divisions and separations by using documentary image-making, cartography and more symbolic perspectives. Political demonstrations, social degradation and attacks on freedom of movement all confront us with the pernicious and often devastating effects of divisions. Others invite us to look beyond the acceleration of the movement towards separation, and to consider the notion of border as an opportunity to bring together: how can photography then be considered as a meeting ground?
Délio Jasse, Seba Kurtis, Ursula Schulz-Dornburg, Dornith Doherty, Tanya Habjouqa, Jim Goldberg, Salvatore Vitale, Hassan Hajjaj, Patrick Tournebœuf and Michal Iwanowski… A multitude of points of view that speak of systems of domination and conflicts of interest, as well as circulation, openness and attempts at togetherness.
---
SUMMARY
INTRODUCTION
By Taous R. Damhani
PORTFOLIOS

Border Matter

Ila N. Sheren

Rio Grande : Burnt Water / Agua Quemada

Dornith Doherty

Go Home Polish

Michal Iwanowski

Heartbeat

Seba Kurtis

Schengen

Délio Jassen

How to secure a Country

Salvatore Vitale

Hejaz Railway

Ursula Schulz-Dornburg

Berlin, Beyond the Wall


Patrick Tourneboeuf & Laurent Gontier

Occupied Pleasures


Tanya Habjouka

Open See

Jim Goldberg 

My Rockstars


Hassan Hajjaj

bibliomania

Conversation

Edmund Clark avec Rémi Coignet

Die Mauer ist Weg!

Mark power

Walls of Freedom

Rana Jarbou

ZUS

Benoît Fougeroil

The Migrant

Anaïs Lopez

Caspian : The Elements

Chloe Dewe Matthews

The Park

Kohei Yoshiyuki

Border Soundscapes

Pino Musi

So It Goes

Miho Kajioka

Maria

Lesia Maruschak

The Ginza Strip

Michalis Pichler

Orient Express

Sarah Moon

A Study of Assassination

George Selley

FORUM

Residency BMW : Emeric Lhuisset

by Gisèle Tavernier

Zeitgeist

by Vivien Marcillac

Portraits

by Virginie Huet

Marina Paulenka

Michel Poiret

Nour Salamé

Quentin Bajac

Bonaventure

Damien Bachelot

Paris Photo

by Gisèle Tavernier

Shared Roots Vik Muniz

by Sophie Bernard
---
PHotographers                                                 
Dornith Doherty

A 2012 Guggenheim Foundation Fellow, Dornith Doherty is a Texan photographer and is Distinguished Research Professor at the University of North Texas. Her projects are focused on the relationship between natural environment and human modifications.

Michal Iwakowski

Polish photographer, born in 1977, Michal Iwanowski lives and works in Cardiff, Wales, since 2001. After a Master's degree in English in Wroclaw, Poland, and a Master of Fine Arts in Wales University in Newport in 2008, he is now a photography professor at Fotogallery in Cardiff.

Sebas Kurtis

Born in Argentina, Seba Kurtis studied journalism before leaving the country in 2001 in the wake ofthe political and economic crisis of 2001. He lived as an illegal immigrant in Europe for severalyears before accomplishing a Masters of Arts-Photography LCC in Manchester, where he nowlives and work.

Délio Jasse

Born in Angola, Délio Jasse lives and works in Italy. Through his photographic works, he draws links between photography and memory, by interweaving found images with clues from past lives (passport photos, family albums). He also develops his own printing techniques.

Salvatore Vitale

Born in Italy, Salvatore Vitale works in Switzerland, where he studied Fine Arts. He was a recipientof the PHmuseum Award Grant in 2017, and then of the FOAM Talent and Punctum Award in 2018. He is the co-founder and editori in chief of YET Magazine, a Swiss-based magazine that focuses on the evolution of photography practice in the contemporary art field.

Ursula Schulz-Dronburg

German photographer born in 1938, Ursula Schulz-Dornburg travels through Europe, Asia and Middle East looking for contradictory architectural forms in landscapes. Her work dives into the links between industrial and architectural structures, territories and people, and expresses the historical and political importance of architecture and its destruction for the past century.

Patrick Tourneboeuf

Co-founder of the Tendance Floue collective in 1991, Patrick Tournebœuf focuses on the common places of urban space and the stigmata of history. In 2019, for the 30th anniversary of the fall of the Berlin Wall, he returns to the footsteps of a past, its symbols and its representation.

Tanya Habjouqa

Born in Jordany, Tanya Habjouqa is a photographer, artist and teacher. Institutions such as Time,The Smithsonian and World Press Photo have commended her work. She is the founder ofRawika, a collective of 6 female photographers based in Middle East, who report the Iraki andLebanese conflicts, as well as the Darfour war in Soudan. She is represented by Noor Imagesagency

Jim Goldberg

Born in 1953, Jim Goldberg is an American photographer, member of the Magnum Agency. Hereceived various awards for his work on social issues, a work in which he combines images andtexts. He teaches at College of Arts and Craft in California.

Hassan Hajjaj

Hassan Hajjaj is a photographer, filmmaker and designer born in Morocco, who grew up between Larache and London. At the beginning of the 1980s, he started his photographry work, inspired bythe reggae and hip-hop scenes in London, as well as by his North-African heritage.