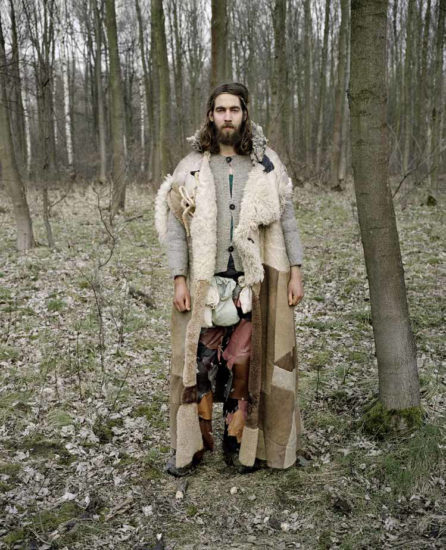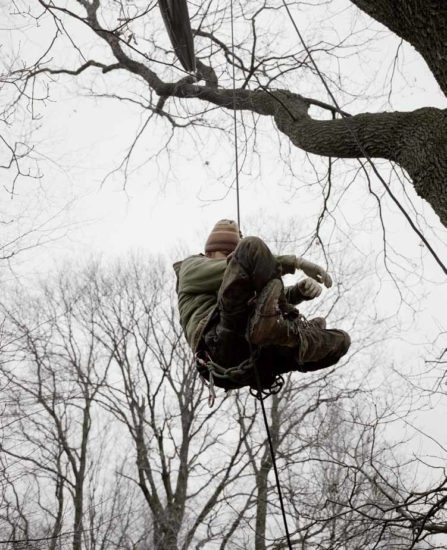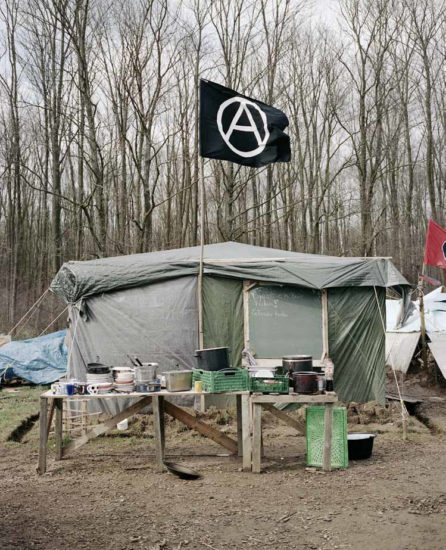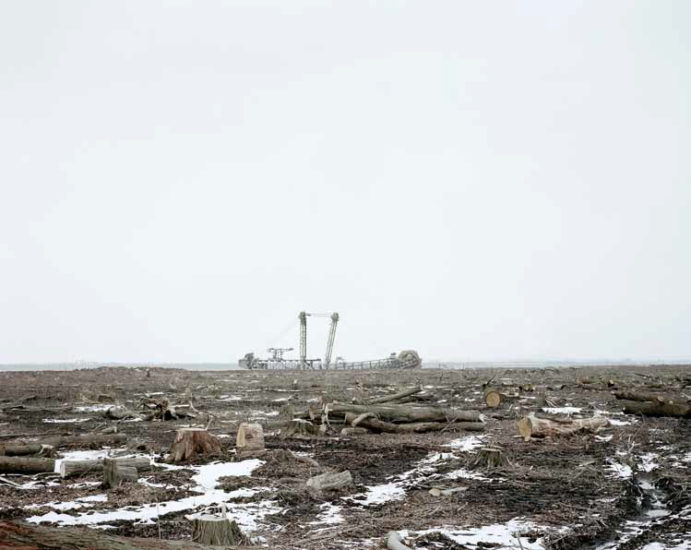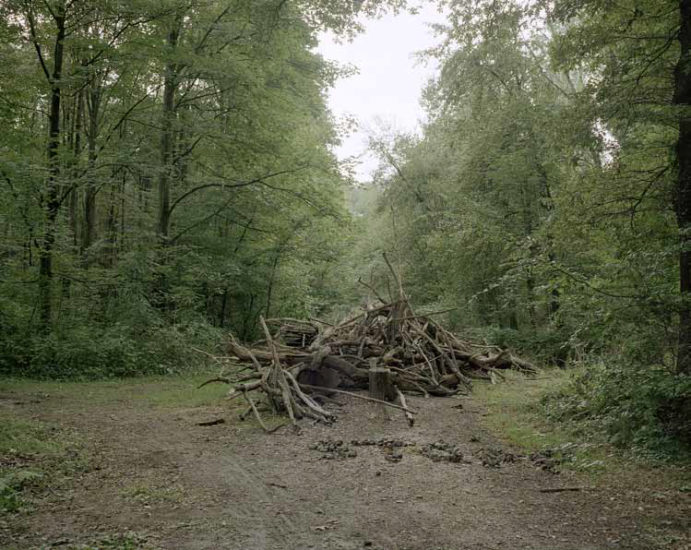 Beyond The Forest
Text by

 

Vincent Marcilhacy
Photos by Marc Wendelski
For four years, the Circulation(s) festival has offered a look at Europe through the lens of photography, aiming to both exhibit young talent and create a network of European players in the field. The initiative is today able to shine a light on several European structures working to promote young photographers. Circulation(s) thus encourages and stimulates a fertile intercultural dialogue that brings together the entirety of territories shared by Europeans. Each edition hosts an international open call through festivals, galleries, schools and the media, and selects around 40 photographers. This year, The Eyes joins with Circulation(s) by covering Belgian photographer Marc Wendelski's exhibit.
The images in the "Beyond the Forest" series shown by Marc Wendelski were taken in Germany, in the Hambach region, near one of the largest open-pit mines in Europe. The photographer accompanied a group of German and European activists in their protest of the political expansionism of mining groups that threaten nature conservation.
Following the Fukushima disaster, and under pressure from public opinion, the German government made it officially a part of its programme in 2011 to stop using nuclear energy. In order to maintain the level of production and to reduce the costs tied to such a transition, the country must be able to count on renewable energies and its own fossil-energy resources, like lignite. The RWE group, a giant of German energy, extracts around one hundred million tonnes of lignite per year in three open-pit mines in North Rhine-Westphalia.
Up until the 1970s, a forest stretched across Hambach that remained intact for several thousand years. During the last decades, a large part of this forest has been engulfed by mining exploitation. In the Hambach forest, in May 2012, activists set up a camp to protest the RWE group's political expansion. The camp was evacuated in November 2012. After four days of opposition and violence between the activists and the police, the last activist was removed from the tunnel in which he had barricaded himself, and the camp was destroyed. A few hours later, a new camp was set up a little further away. Since then, more activists have followed, and they are threatened daily with expulsion.
Marc Wendelski's photographic approach relies on the precision of a documentary tale, creating an important place for the image's sculptural dimension. A work at once aesthetic and political that makes you think and can make you feel uncomfortable: no confrontations or spectacular actions, just the dignity and determination of the rebellious in images from another time.