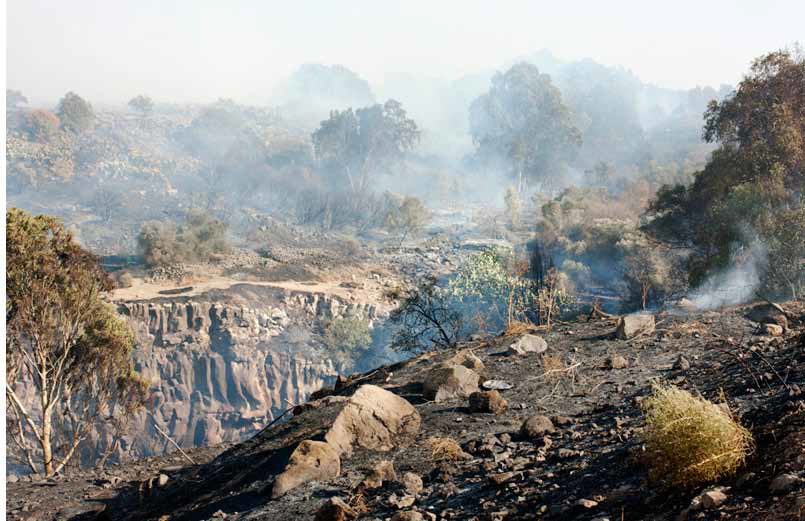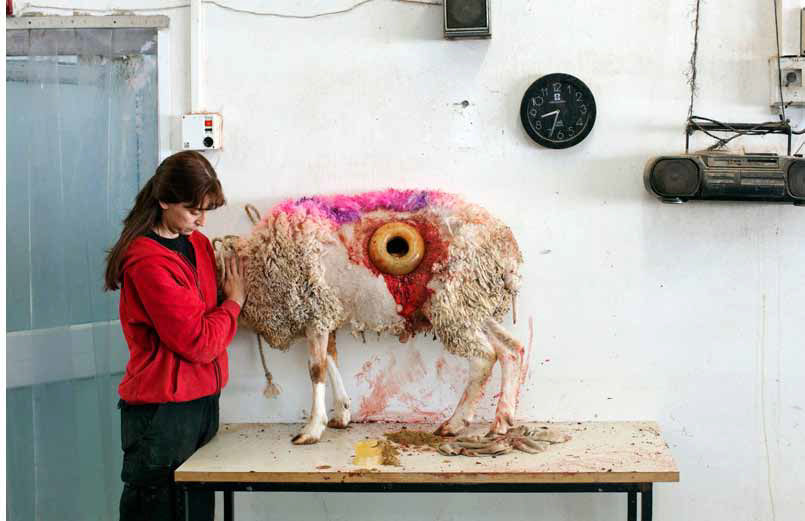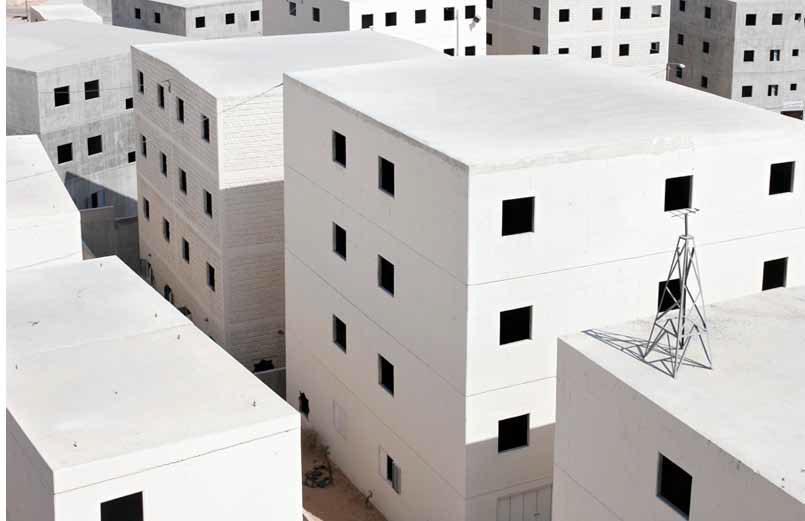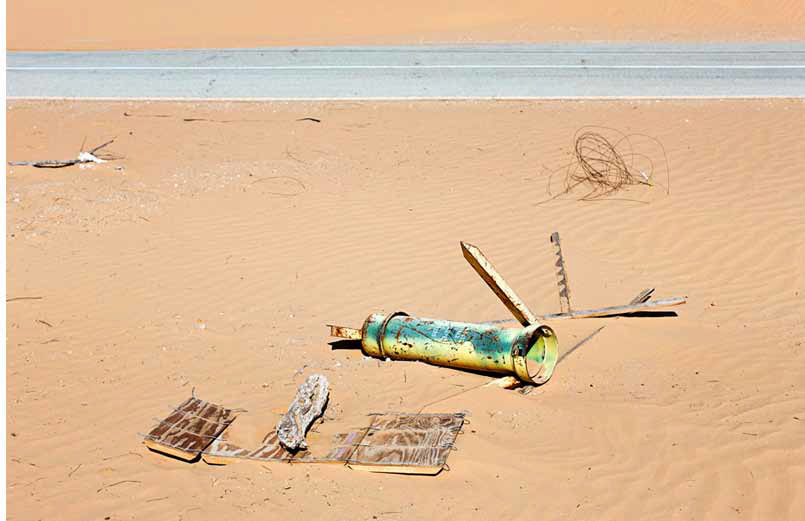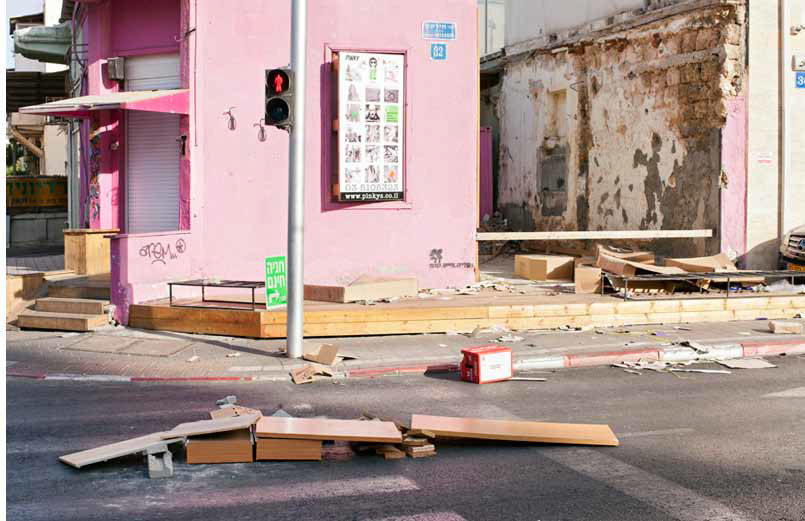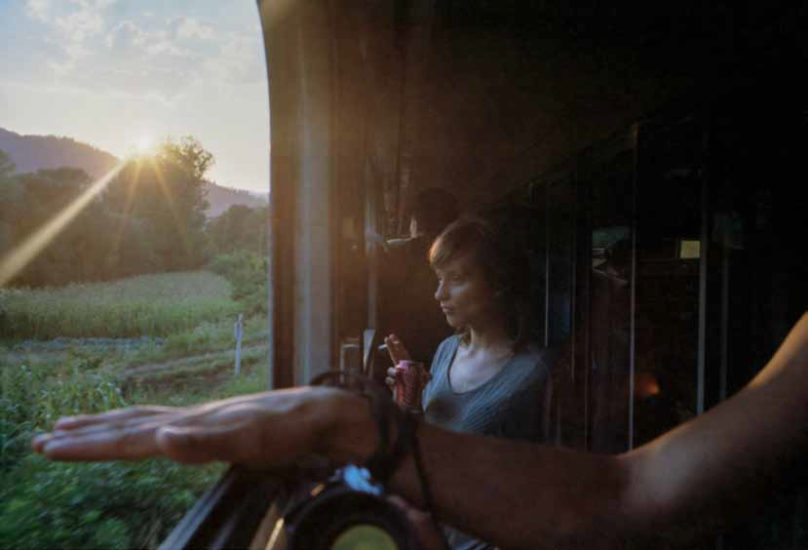 Field Trip
Photos by 

Martin Kollar
Texte by 

Charlotte Pons
From 2009 to 2011, Slovak Martin Kollar travelled through Israel as part of This Place, a residency programme set up by French photographer Frédéric Brenner in which 10 other artists of diverse nationalities participated. The aim? To get away from a binary, archaic representation of Israel by revealing this territory as a metaphor for otherness.
Starting in September 2014, the exhibition "This Place" will be held, showing the series that came out of this residency. The work done by the 12 participants is now subject to publication. The Eyes has selected some excerpts from the work of Martin Kollar, entitled Field Trip.
Israel? The holy land, the conflict, the separation barrier – the trinity of over-exposed, over- commented media sensation. But that's not what Field Trip is all about. Martin Kollar proposes something else, opens the door on another angle – and one which sometimes seems to hold friction. Less emotionally and symbolically charged. Less heavy with history and, also, not immediately significant. We might even go as far as to say that there is no other meaning than that which we project ourselves, with the absence of a key or legend leaving the field (the soul, the heart, the imagination) free.
Where are we? In Israel, because we are told so. But nothing tells us this. We could just as well be on a deserted film stage – pasteboard decorations, soulless housing, a science-fiction setting; if we saw that typical director's chair we would not be surprised. Or even… on the soil of another space- time continuum, precipitously abandoned. There remains a handful of people – who submit to a battery of tests. Animals – likewise. Rubble.
Because we feel that something has occurred. A cabin falling to pieces, gutted facades, animals examined, hurt, scrawny or sacrificed trophies, a woman's flesh damaged by metal wiring – but why? What is this about? Rust, humidity… The armed men sleeping peacefully; the tension is there, right down to the rawness of nature. Palpable. A mute panic remains, enshrouding the photos.
A tension that Martin Kollar says he felt all throughout his stay. A "physical and psychological danger that hovered". Control points, checked memory cards, suspicion, paranoia… so many things that awoke his recollections of childhood during the Soviet era. Iron curtain and Berlin Wall, divided territories; he knows this all too well.
Born in 1971 in Czechoslovakia (now Slovakia), Martin Kollar leads a career as photographer and cameraman. In 2008, his work on the ex-USSR, published in the book Nothing Special, made him into the photographer of a world in transformation, captured in the absurd, the humour, even the comical. And he who grew up under the communist regime, "protected" from the other – and, according to his words, from himself, continuing for years to track the others. He, for whom the country no longer exists as he knew it, going from territory to territory, an eye behind the camera lens, the other behind a video camera: the United States, Russia, Europe – France (he published Cahier after a residency in Clermont-Ferrand), Spain… into its official institutions, where he "shot" the Parliament, or in the kitchens of those who defended it – a funny series on army cooks.
Field Trip also gives testimony through an offset prism, but one where incongruity creates more worry than smiles. The title ("travel study") aptly states his aim and could, also, state the whole of Martin Kollar's work. But it's a study without analytical drive, without political or journalistic vocation. Because the role of the artist is to demonstrate realities, not one reality; to leave the possibility of multiple interpretations open to the viewer. And in that, Martin Kollar succeeds completely.