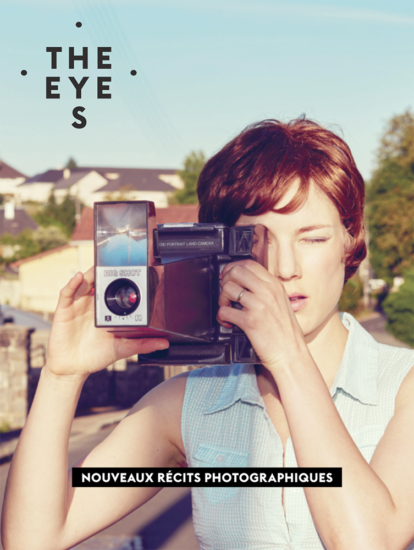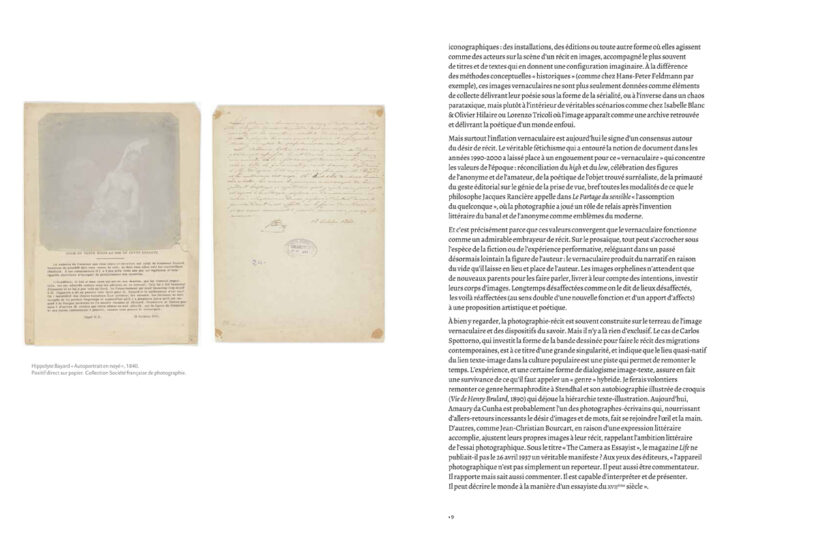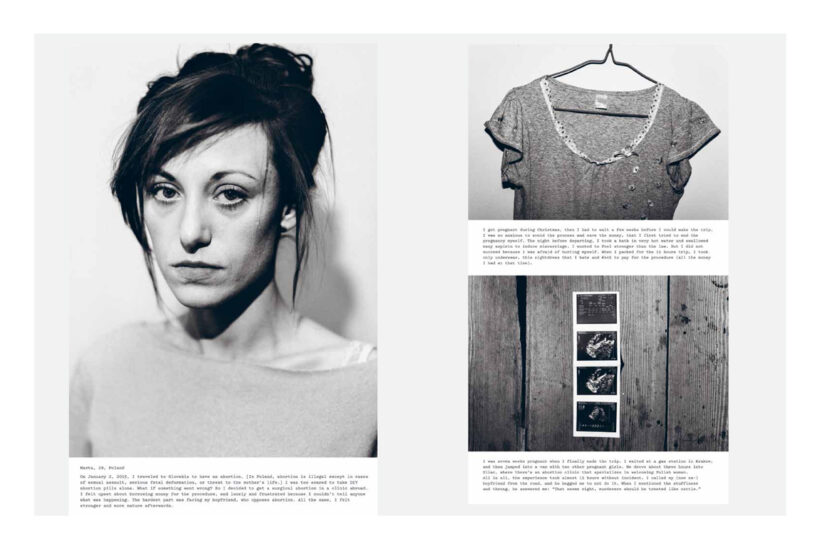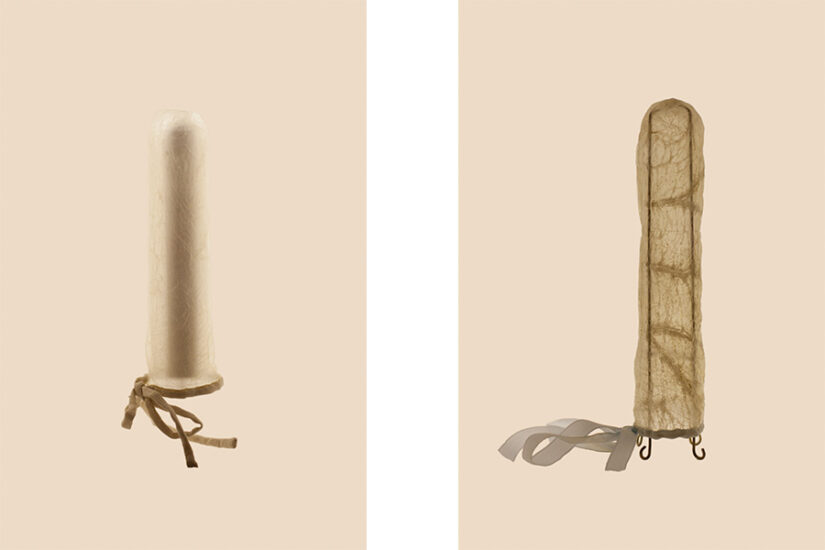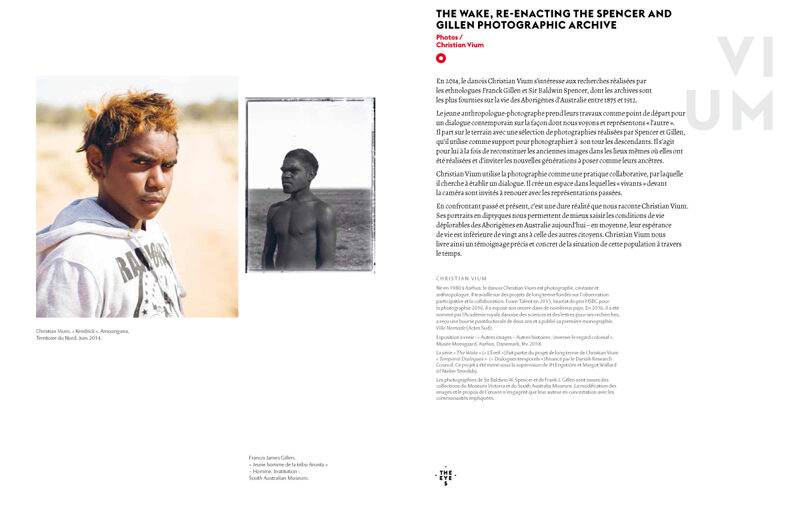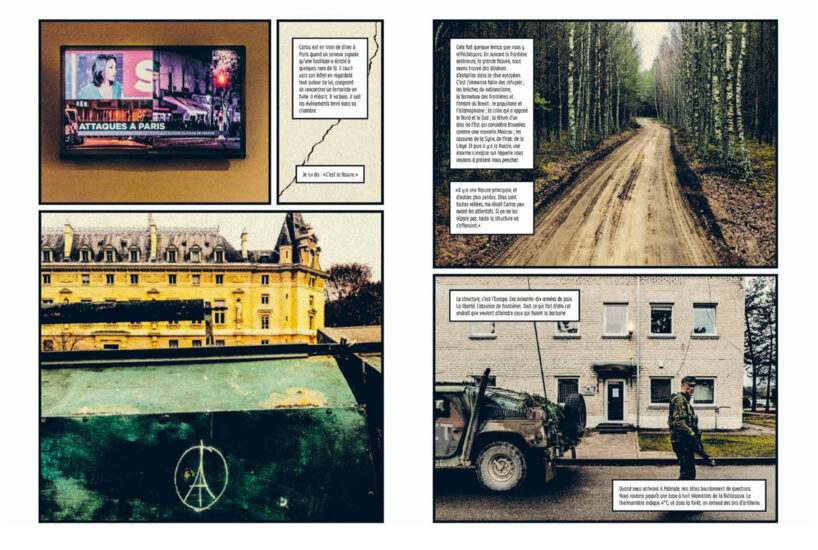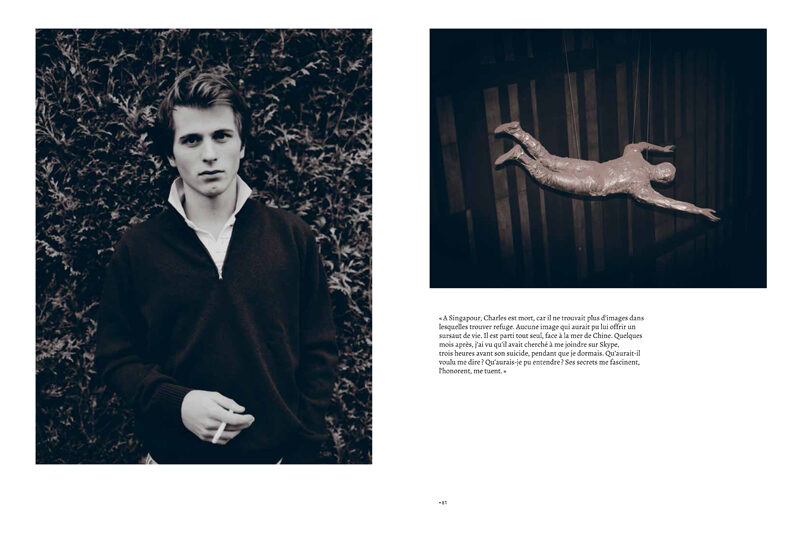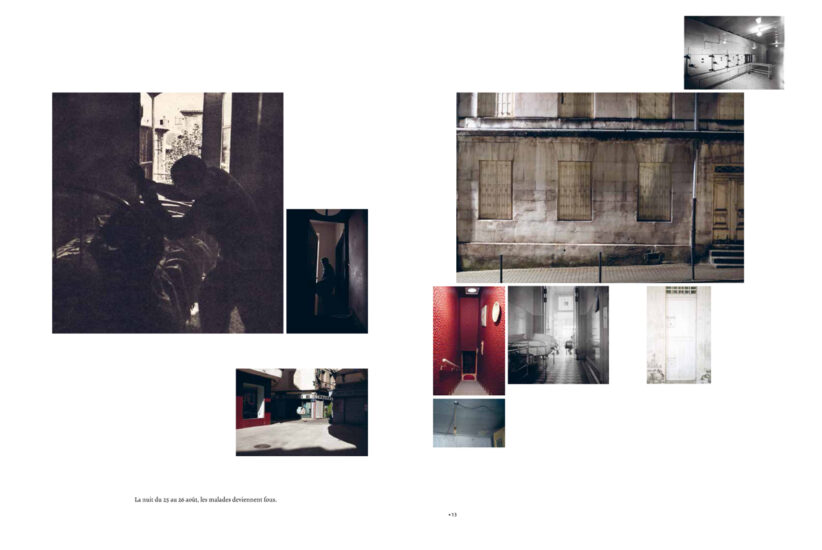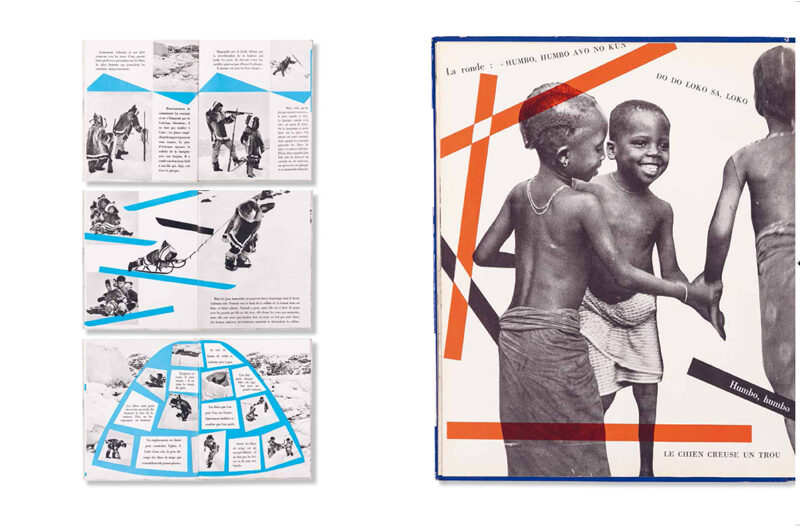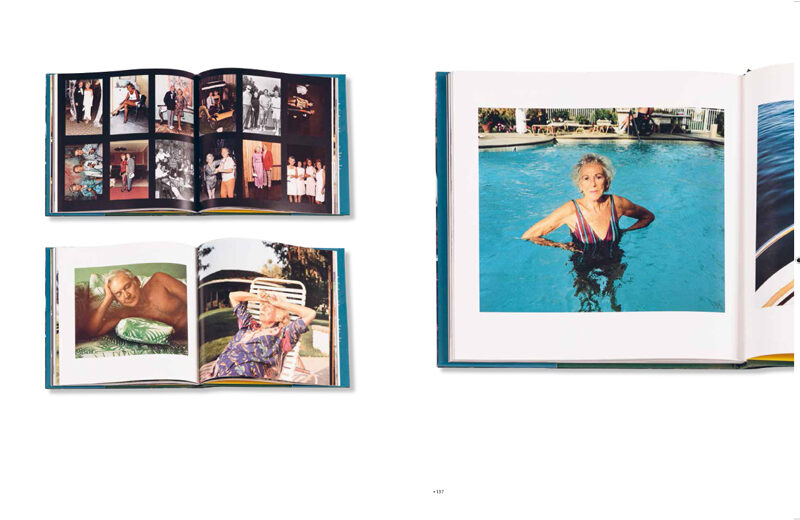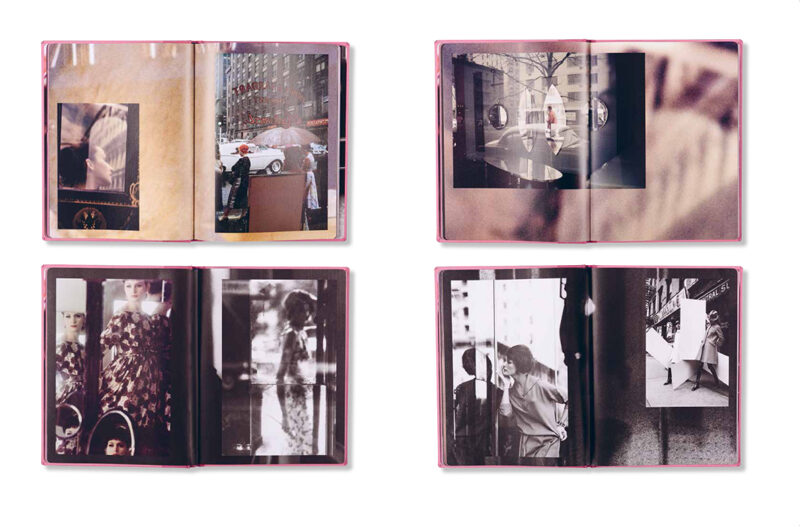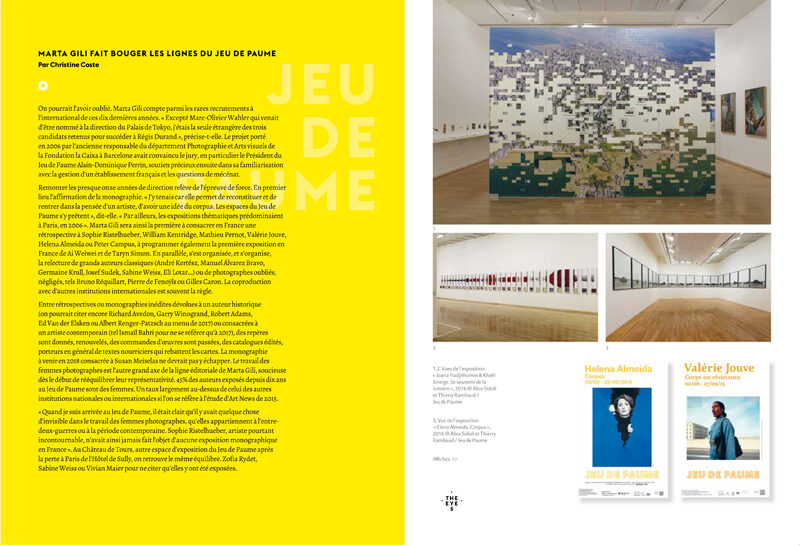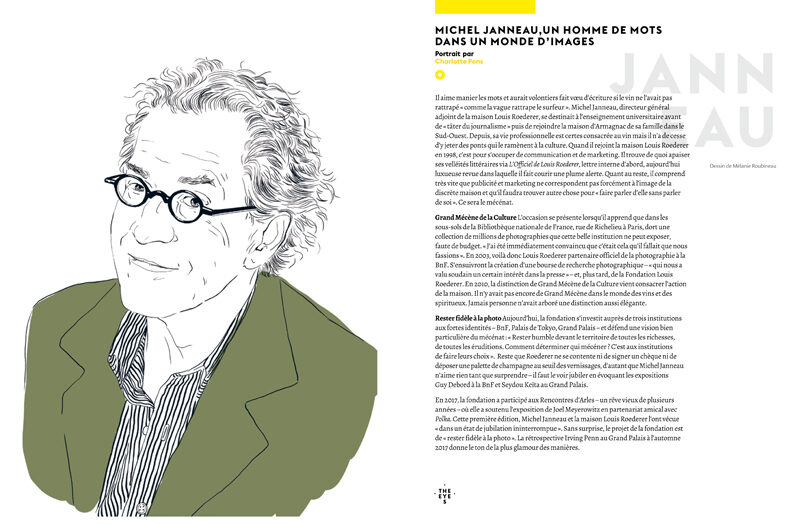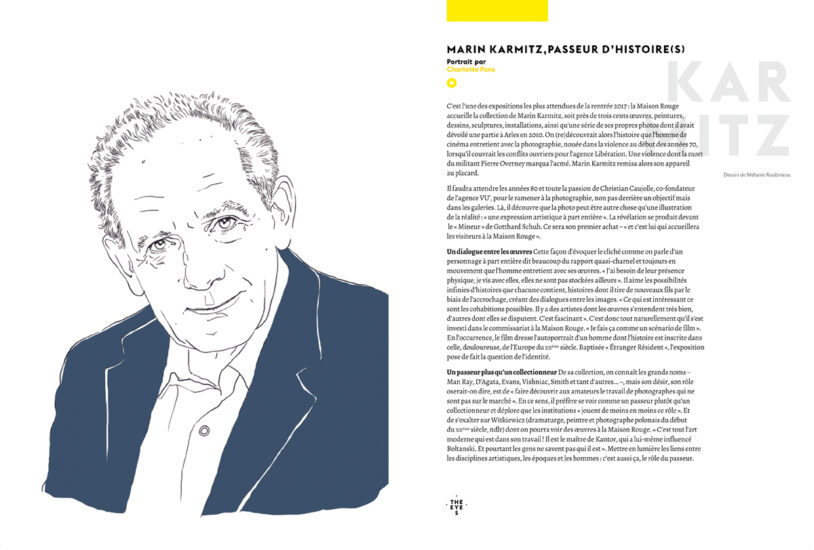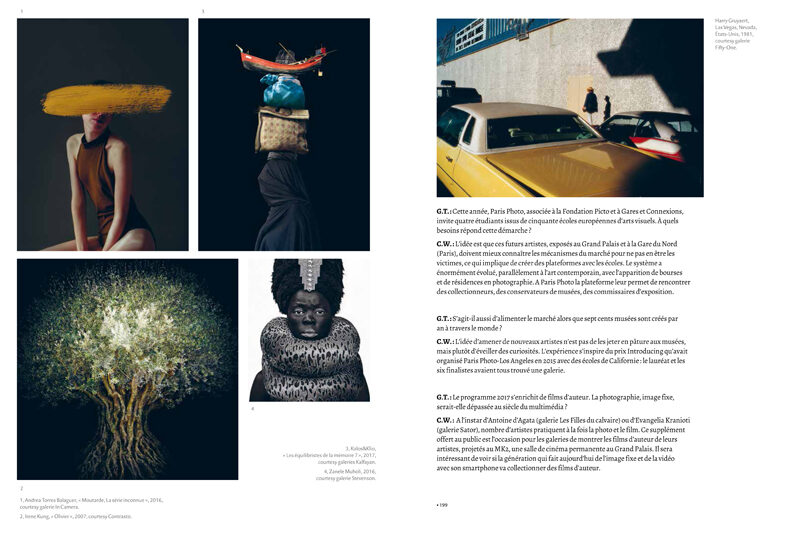 the eyes #8
New photographic 
narratives
Freedom, curiosity and change are at the core of the project The Eyes, since its inception and through its continuous development, in accordance with the team's ideas, desires and intuitions. We chose not to impose marketing constraints. Our partners have followed us in this process and we thank them. It is a risky gamble but a commitment that we share with our readers.
There are a few constants that drive us: the promotion of challenging auteur photography and viewing it as a tool with which to think about the world; breaking down walls by reaching out to people developing in other fields – directors, plastic artists, writers and researchers; and the recognition of the book as one of the best distribution vectors.
These ambitions remain. They are now expressed in a new form, with a revised design by Pete Jeffs to devote more space to the image (though without renouncing longer texts, one of our trademarks), and with a taste for transverse themes.
It was electrifying to discover Carlos Spottorno and Guillermo Abril's book La Grieta before its publication in Spain at the end of 2016, and their use of the codes of photography, graphic novels and journalism to evoke the borders of Europe and the migrant crisis. This editorial UFO now published in four languages led us, along with photography historian Michel Poivert, to focus on a notion almost as old as photography: the photographic narrative – to be discovered in this edition's "Portfolios" section.
A reflection extended to the « Bibliomania » pages, with contributions about striking publications such as Dominique Darbois' series "Les Enfants du monde" [Children of the World] or Raised by Wolves by Jim Goldberg, book critiques and a conversation with Sophie Calle.
The « Forum » section continues to explore the photographic agora, with reports on exhibitions, fairs and awards. In an open world with incessant come-and-go, we have chosen to include a series of portraits of prominent present-time personalities,
such as Florian Ebner, recently appointed head of the Centre Pompidou's Cabinet de Photographie; independent curator Tristan Lund; and collector Marin Karmitz.
The Eyes, an annual photography magazine to collect, in which aesthetics and ideas complement each other: this is what we want to offer you around these new ambitions.
---
SUMMURAY
INTRODUCTION

Photographic narrative: a challenge to the eye

by Michel Poivert

PORTFOLIOS

Un mal inconnu

Isabelle Blanc & Olivier Hilaire

La Fissure

Carlos Spottorno & Guillermo Abril

Dominique Lambert

Stéphanie Solinas

The wake, re-enacting the Spencer and Gillen photographic archive

Christian Vium

On abortion

Laia Abril

Camden

Jean-Christian Bourcart,

Joe Sacco & Chris Hedges

HS / Histoire souterraine

Amaury da Cunha

Théâtre de Guerre

Emeric Lhuisset

(Other) adventures of Pinocchio

Lorenzo Tricoli

BIBLIOMANIA

Conversation with Sophie Calle

by Rémi Coignet

Une histoire d'amour à Saint-Germain-des-Prés, Ed van der Elsken

by Tamara Berghmans

Raised by wolves, Jim Goldberg

par Jeffrey Ladd

Pictures from home, Larry Sultan

by Laurence Vecten

People in cars, Mike Mandel

by Jeffrey Ladd

Diary of a leap year, Rabih Mroué

by Maria-Karina Bojikian

Ville de Calais, Henk Wildschut

by Rémi Coignet

The Promise, Vasantha Yogananthan

by Marc Feustel

Buzzing at the sill, Peter van Agtmael

by Russet Lederman

Contains: 3 books, Jason Fulford

by Federica Chiocchetti

Les Enfants du monde, Dominique Darbois

by Federica Chiocchetti

New York, Saul Leiter

by Jeffrey Ladd

Azimut, Tendance Floue

by Christine Ollier

FORUM

Victoria & Albert Museum : la photographie étendue

by Russet Lederman

Portraits

Florian Ebner, De Leipzig à Pompidou

by Charlotte Pons

Michel Janneau, Un homme de mots dans un monde d'images

by Charlotte Pons

Tristan Lund, En alerte

by Charlotte Pons

Marin Karmitz, Passeur d'histoire(s)

by Charlotte Pons

« Toujours le soleil », Dune Varela, Résidence BMW

by Gisèle Tavernier

Marta Gili fait bouger les lignes du Jeu de Paume

by Christine Coste

Christoph Wiesner, directeur artistique de Paris Photo

by Gisèle Tavernier

Irving Penn au Grand Palais

by Gisèle Tavernier
---
CONTRIBUTEURS
Tamara Berghmans

is a Belgian art historian specializing in photography, and curator at Fotomuseum in Antwerp.

Maria-Karina Bojikian

is head photo editor at Marie Claire magazine.

Federica Chiocchetti

is an Italian author, curator and lecturer specializing in photography. Founding director of the photo-literary platform The Photocaptionist, she teaches at the Paris College of Art.

Gisèle Tavernier

is an independent journalist specializing in photography critique and the photography market.

Christine Coste

Trained as an economist, Christine Coste is a journalist who writes for Journal des Arts and L'Oeil.

Marc Feustel

is an author, publisher and curator. He founded the blog eyecurious.com in 2009.

Jeffrey Ladd

is an American photographer and writer living in Germany. He co-founded Errata Editions.

Russet Lederman

is an American author and media artist. She is a co-founder of 10×10 Photobooks and teaches at the School of Visual Arts in New York.

Christine Ollier

is an art historian, artistic director and exhibition curator in contemporary art and photography.

Michel Poivert

Doctor in Art History and specialist in photography, Michel Poivert teaches at the Panthéon-Sorbonne University..

Charlotte Pons

is a journalist and writer, founder of the writing workshops Engrenages & Fictions. Her first novel Parmi les miens was released by Éditions Flammarion in 2017.

Laurence Vecten

is photo editor for the press. In 2007, she founded the publishing house Lozenup.
---
selected articles