PACK 2 REVUES
40€ au lieu de 50€
INCLUT : 
The Eyes#13 – (AFTER)CARE – Laia Abril
The EyeS #12 – B-SIDE – Johnny Pitts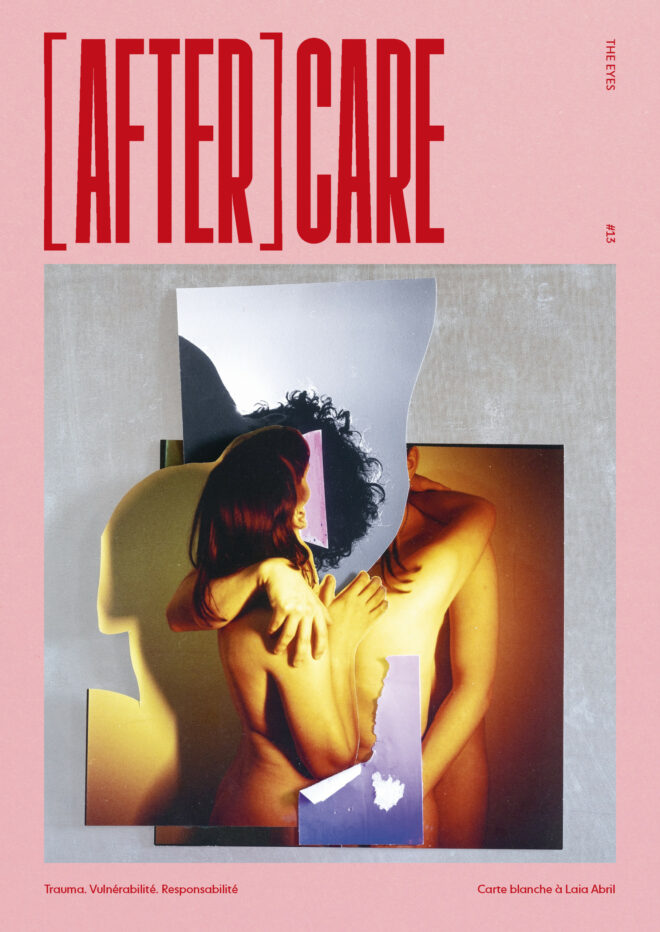 THE EYES #13
(AFTER)CARE
TRAUMA . VULNÉRABILITÉ . RESPONSABILITÉ
Avec ce nouveau numéro intitulé « (After) Care » la revue The Eyes examine les méthodes et analyse les positionnements des photographes qui travaillent sur les chapitres les plus traumatisants de nos histoires individuelles et collectives.
Après notre collaboration avec SMITH (Transgalactique, 2020) puis Johny Pitts (B-Side, 2021), nous avons proposé à l'artiste espagnole Laia Abril de s'emparer du contenu de la revue.
Ce 13e numéro est construit autour d'une notion qui imprègne la pratique de Laia Abril, à savoir la question du soin dans un contexte post-traumatique, soit l'« (After)care » en anglais.

 
Ce numéro interroge les consciences des lecteurs et sonde le rôle de la responsabilité au sein du processus photographique.
Soutenez la revue
en rejoignant le Club The Eyes
Le Club The Eyes prolonge l'expérience de la revue 
par une invitation à apprécier différemment la photographie 
et les personnalités qui l'animent
The Eyes est réalisée avec le soutien de partenaires et mécènes fidèles, qui contribuent régulièrement
à la conception de chaque numéro. Rencontrés pour leurs savoir exigeants faire ou leurs engagements soutenus
dans le domaine des arts visuels, nous tenons à concevoir avec chacun de nos partenaires un projet créatif partagé et original.
The Eyes est disponible dans de nombreuses librairies spécialisées et points de ventes à travers l'Europe.