More than a photography magazine, an editorial object to collect.
The Eyes is an independent magazine, without advertising.
Bilingual photography magazine, The Eyes gives to see photography in its universal dimension, giving it back its political, cultural and historical function.
•
Since 2017, we publish a new formula
which aims to confirm The Eyes as the aesthetic and depth
photography magazine
•
The Eyes is committed to an original editorial approach
with the shape of a single object, to become an annual rendez-vous
of documentary and artistic photography.
•
A 216 pages look with a print offered 
in each copy, two separate English and French versions.
It is for us to propose an object to collect.
•
A transversal subject is developed every year
with a guest curator. The subject is addressed around two main parts:
Portfolios, presenting a selection of portfolios
Bibliomania, dedicated to photography books
Finally the Forum part offers a selection of exhibitions,
projects and personalities that we believe marked the year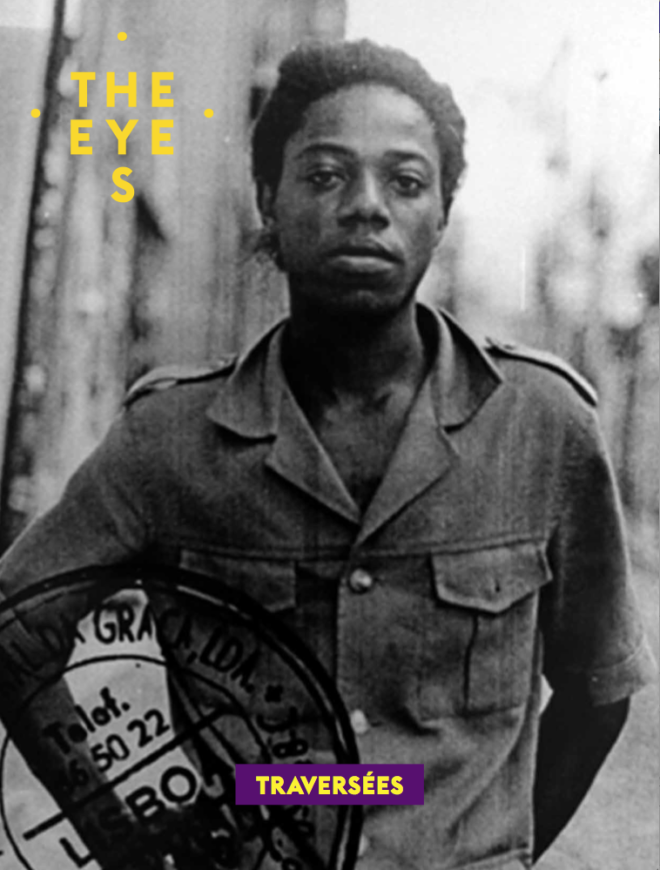 The Eyes #10
Crossings
In resonance with the 30-year anniversary of the fall of the Berlin Wall, Crossings explores the notion of border, what a wall means in order to over pass the most defined aspects with an emancipating point of view and also discover how borders could be liberating espaces. The last issue of The Eyes suggest reflections from this ideas in company of Taous R. Damhani.
PORTFOLIO on thematic

With Tanya Habjouka, Dornith Doherty, Michal Iwanowski, Seba Kurtis, Délio Jasse, …

forum on photo ecosystem

With Marina Paulenka, Michel Poivert, Nour Salamé, Emeric Lhuisset …

bibliomania on photobooks

With Edmund Clark, Mark Power, Rana Jarbou, Benoît Fougeroil, …

FREE Print

by Dornith Doherty, from the series Rio Grande burnt water/ Aqua Quemada
Soutenez la revue
en rejoignant le Club The Eyes
Le Club The Eyes prolonge l'expérience de la revue 
par une invitation à apprécier différemment la photographie 
et les personnalités qui l'animent
The Eyes is produced with the support of partners and patrons, who regularly contribute to the design of each issue. Encountered for their demanding knowledge or their sustained commitment in the field of visual arts, we design with each of our partners a shared and original creative project..
The Eyes is available in many specialist bookstores
and outlets across Europe.