PACK 2 ISSUES
40€ instead of 50€
includes : 
The Eyes#13 – (AFTER)CARE – Laia Abril
The EyeS #12 – B-SIDE – Johnny Pitts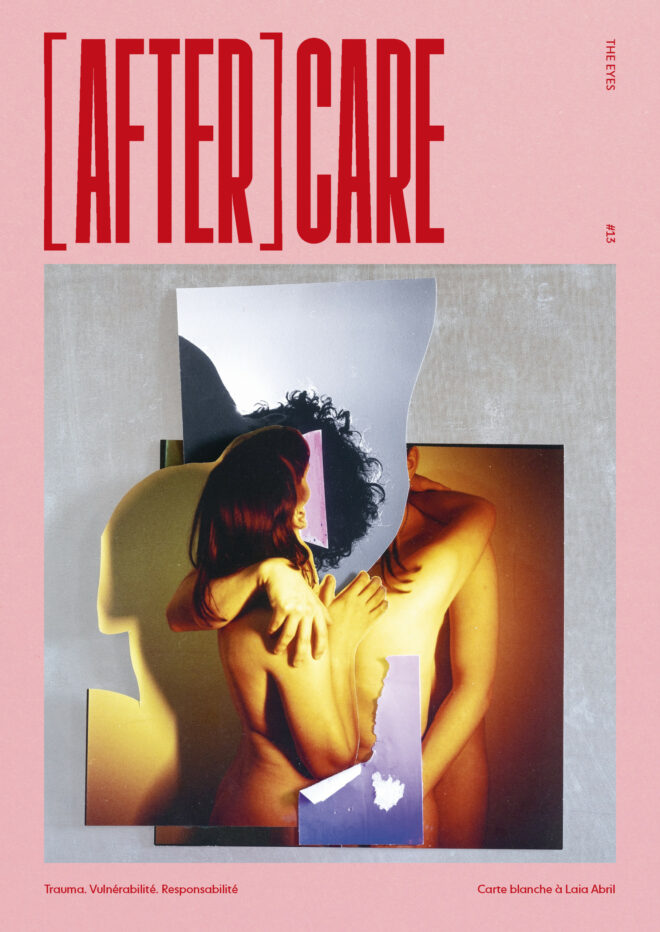 THE EYES #13
(AFTER)CARE
TRAUMA . VULNERABILITY . ACCOUNTABILITY
With this new issue entitled "(After)care", The Eyes explores the methods and approaches of photographers who address the most traumatic chapters of our individual and collective histories.
After collaborating with SMITH (Transgalactic, 2020) and Johny Pitts (B-Side, 2021), we invited the Spanish artist Laia Abril to take over the content of the magazine.
This 13th issue is built around a notion that permeates Laia Abril's practice, namely the question of care in a post-traumatic context.
Soutenez la revue
en rejoignant le Club The Eyes
Le Club The Eyes prolonge l'expérience de la revue 
par une invitation à apprécier différemment la photographie 
et les personnalités qui l'animent
The Eyes is produced with the support of partners and patrons, who regularly contribute to the design of each issue. Encountered for their demanding knowledge or their sustained commitment in the field of visual arts, we design with each of our partners a shared and original creative project..
The Eyes is available in many specialist bookstores
and outlets across Europe.